Building a Quality Custom Home – What You Need to Know
- by Ed Sabo –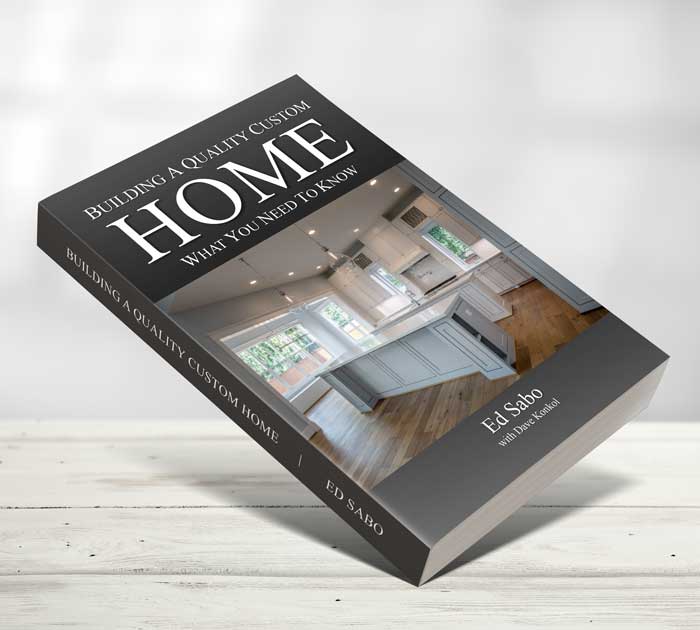 Building a Quality Custom Home - What You Need to Know

by Ed Sabo
With every builder claiming to be qualified, how can you be sure you're picking the right one? Who you choose could mean the difference between a project that's done right, on time, and on-budget, and one that costs too much, takes too long and is fraught with quality problems.
Download the first five chapters from Building a Quality Custom Home – What You Need to Know, by Ed Sabo, owner of Sabo Custom Builders.
Ed puts his years of experience to work for you by revealing the home-building secrets that could save you headaches, heartaches, and thousands of dollars.