For many homeowners building a new custom home or doing a major remodel can feel overwhelming.
How can you tell if the builder is a professional you can trust?
Where do you start?
Is the property in the right location to make changes that will increase its value?
What are the most important budget considerations?
What about style, design, and plans?
Are there restrictions that may impact the design or plans?
How can you be sure your home is built properly to withstand flooding.
Experience is on your side
Sabo Custom Builders has been building custom homes and remodeling homes since 2009. When you work with us, you tap into years of experience that can save you headaches, heartaches, and thousands of dollars.
Our goal is for you to have a five-star experience
We'll guide you through the entire home-building process to create the custom home of your dreams. We work in collaboration with top architects and interior designers to make your dreams a reality. Check out the reviews from our previous clients.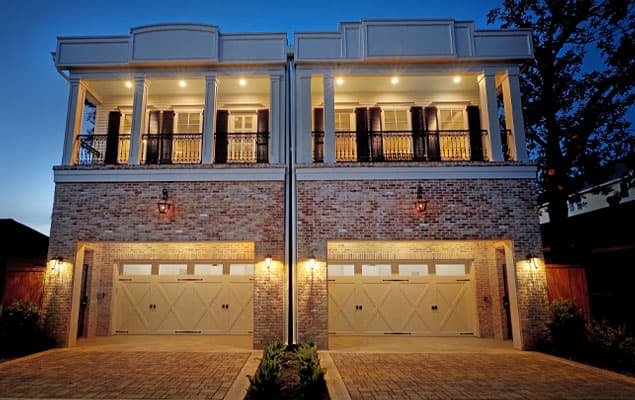 We follow an easy process
We understand you want your own special place that reflects your style and taste. We make sure the process is simple and transparent.
You'll not only be in love with your home, but you'll also love the experience of creating it.
You'll never be left in the dark
Good communication ensures that your project will be built right, on time, and on budget.
Sabo Custom Builders has invested in user-friendly software to keep you up-to-date and well-informed throughout the construction project.
Daily communication is easy with our online system. You have instant access to information about selections, upgrades, schedules, financial decisions, questions, documents, and photos that are right at your fingertips.
Teamwork and trust are the cornerstones of our work with you
We've built a lot of homes, and we've worked with great clients. Our most successful projects have been the result of creating strong relationships. Sabo Custom Builders is honored that our clients have shared their experiences with us and online.
We define success as creating long-lasting relationships and your satisfaction.
is fundamental to our work
"Our house exceeded our expectations by the quality of craftsmanship. The diligence of detail on every aspect of the home was well thought out and planned.

"Everything was done with the upmost care.

"We love our dream home!"
— David and Alexandra