A custom home is usually the most substantial investment in a lifetime. You deserve to have the best possible experience. Our concierge-level service ensures the process is stress-free and enjoyable for you.
In our experience, the best outcome happens when the owner hires us and the architectural designer at the same time. That allows us to work with the client and designer collaboratively to develop the scope of work, floorplan, the specifications, and timeline for the project to start or be completed.
Every project starts with a budget. Then we craft the project to the client's budget. Sometimes the project has to be done in phases for the budget and construction costs to align.
We guide you through the entire building process and help you make informed choices with confidence.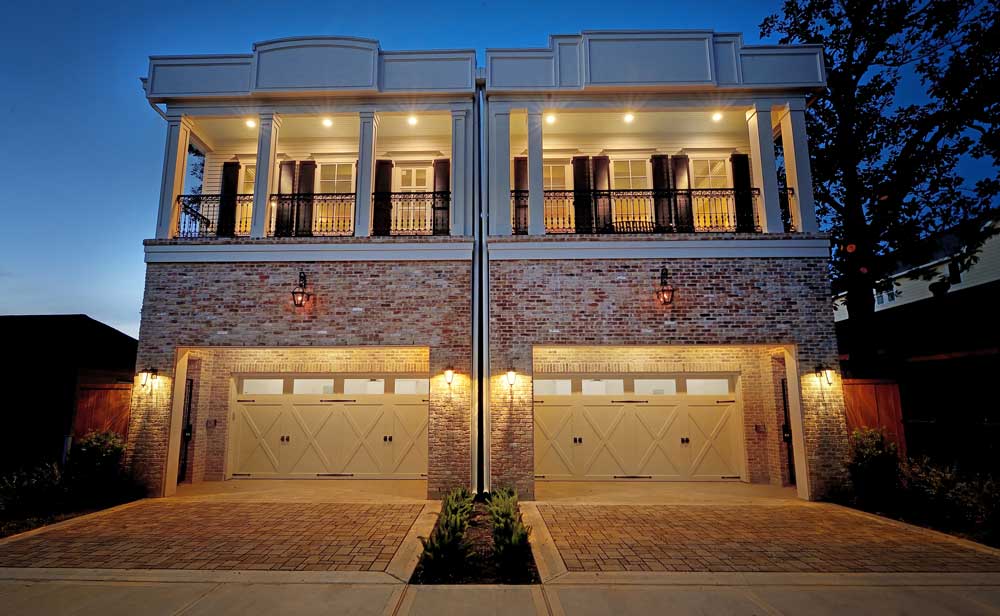 Stately Townhome
Sophisticated town home living in Houston's exclusive Sunset Heights. Brick, columns within and out, carriage garage door, high ceilings, and an impeccable marble master bathroom help create an elegant sanctuary.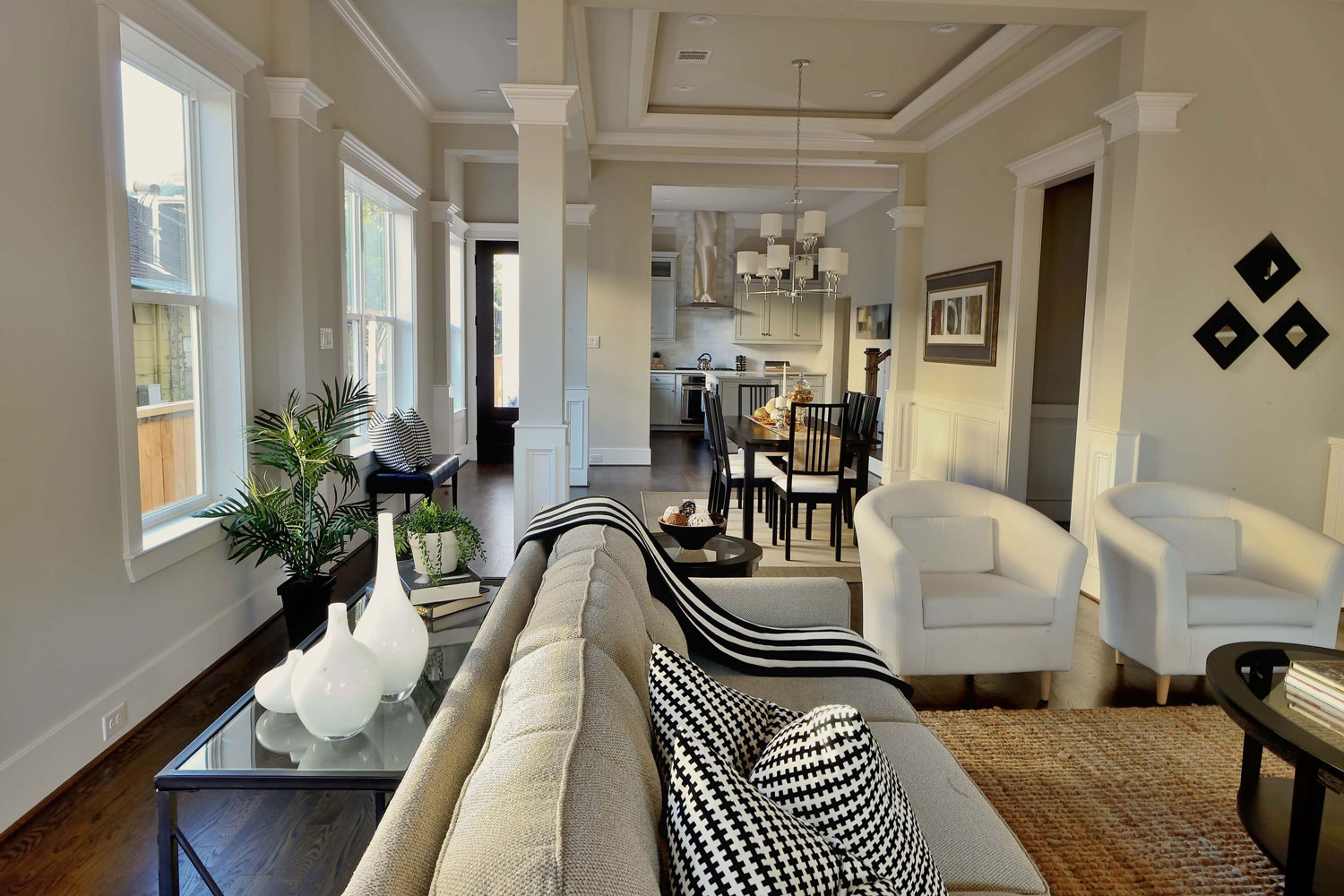 living-room-to-dining-to-kitchen-and-entry.jpg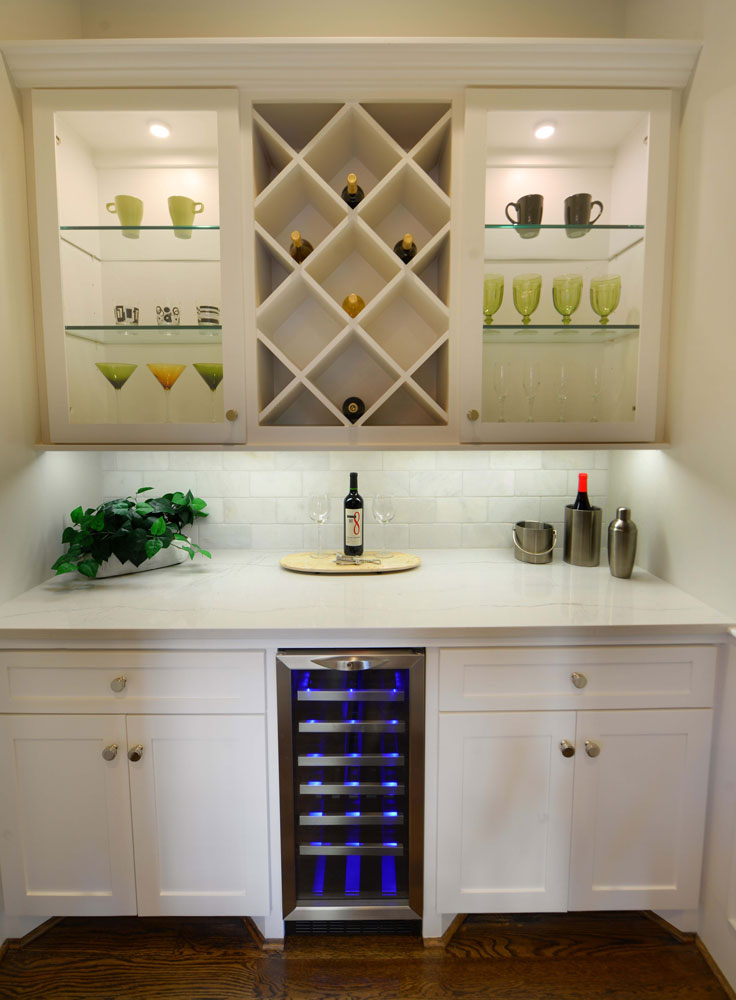 built-in-bar.jpg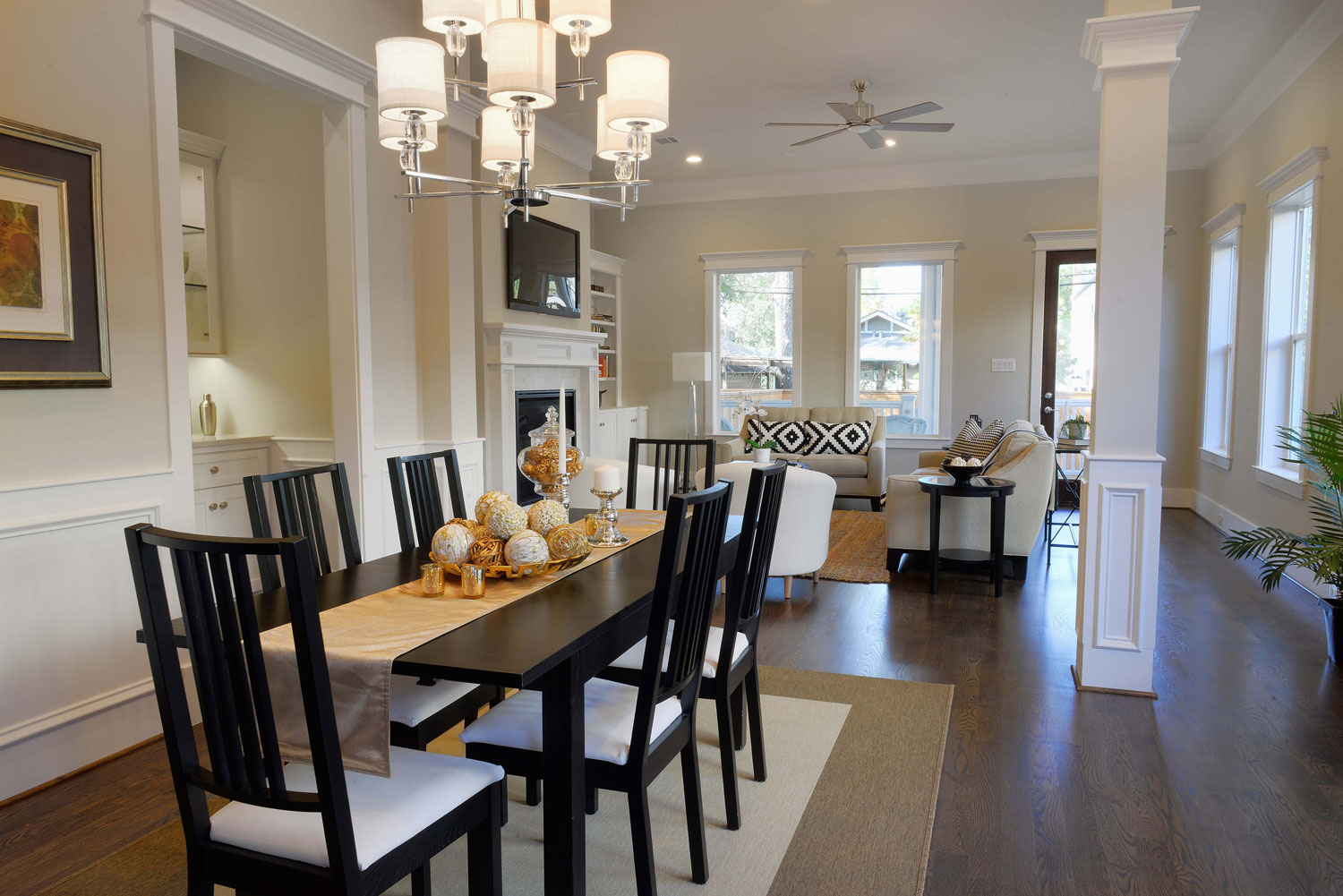 dining-room-open-to-living-room-and-front-door.jpg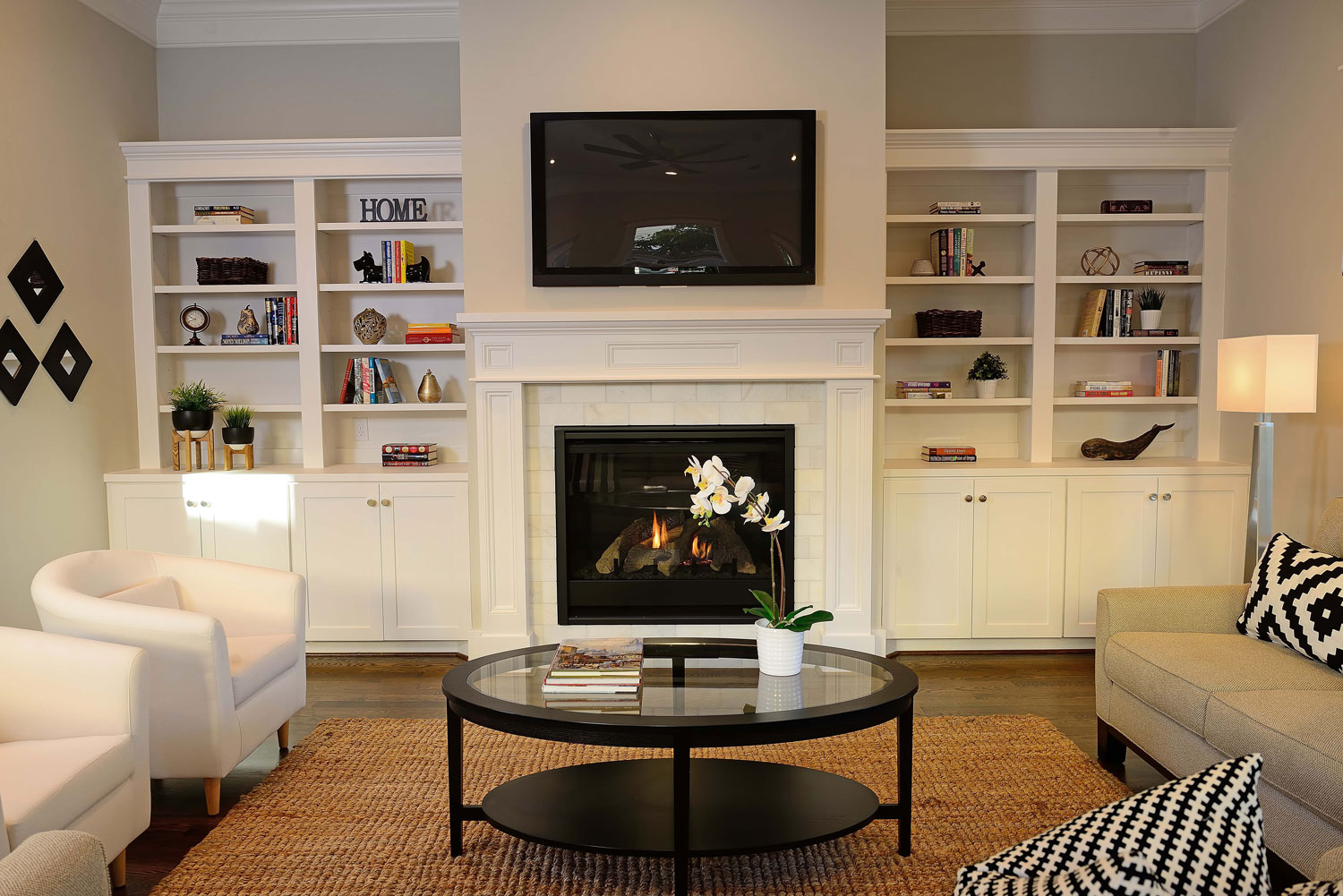 living-room-with-built-in-fireplace-and-bookshelves.jpg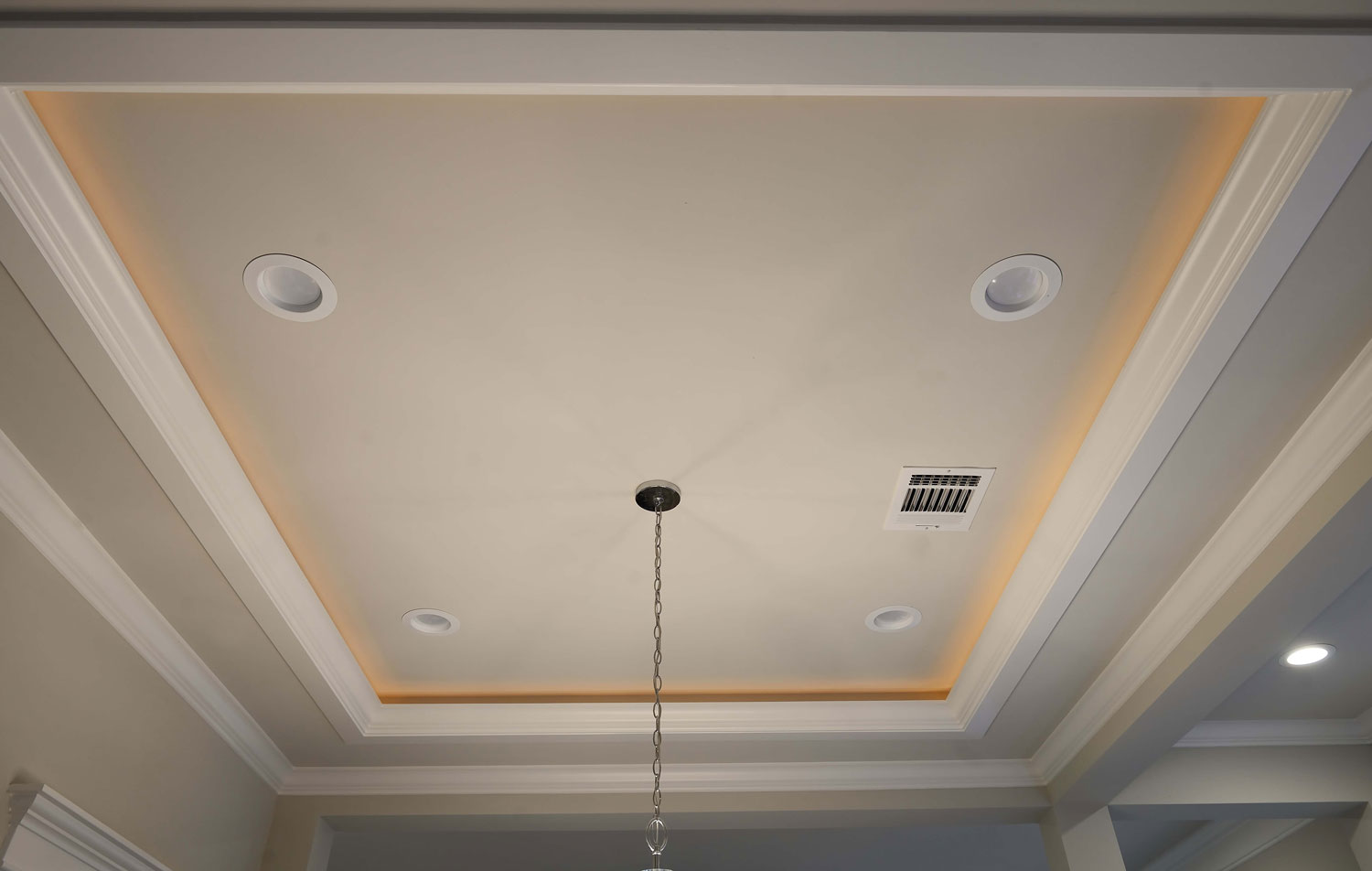 recessed-ceiling-lighting-above-dining-room.jpg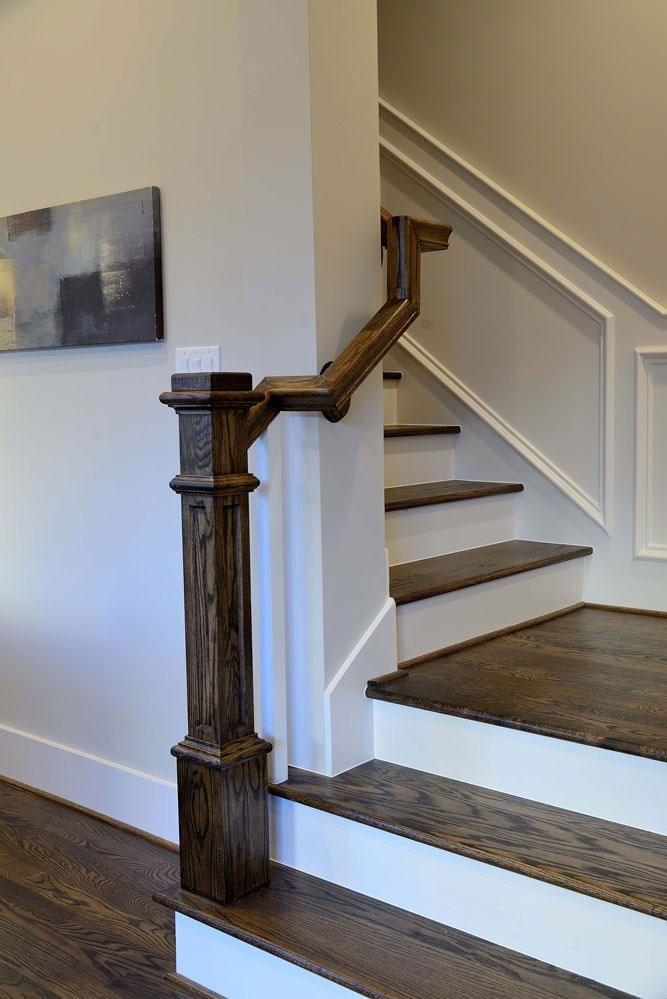 custom-woodwook-railing-stairwell.jpg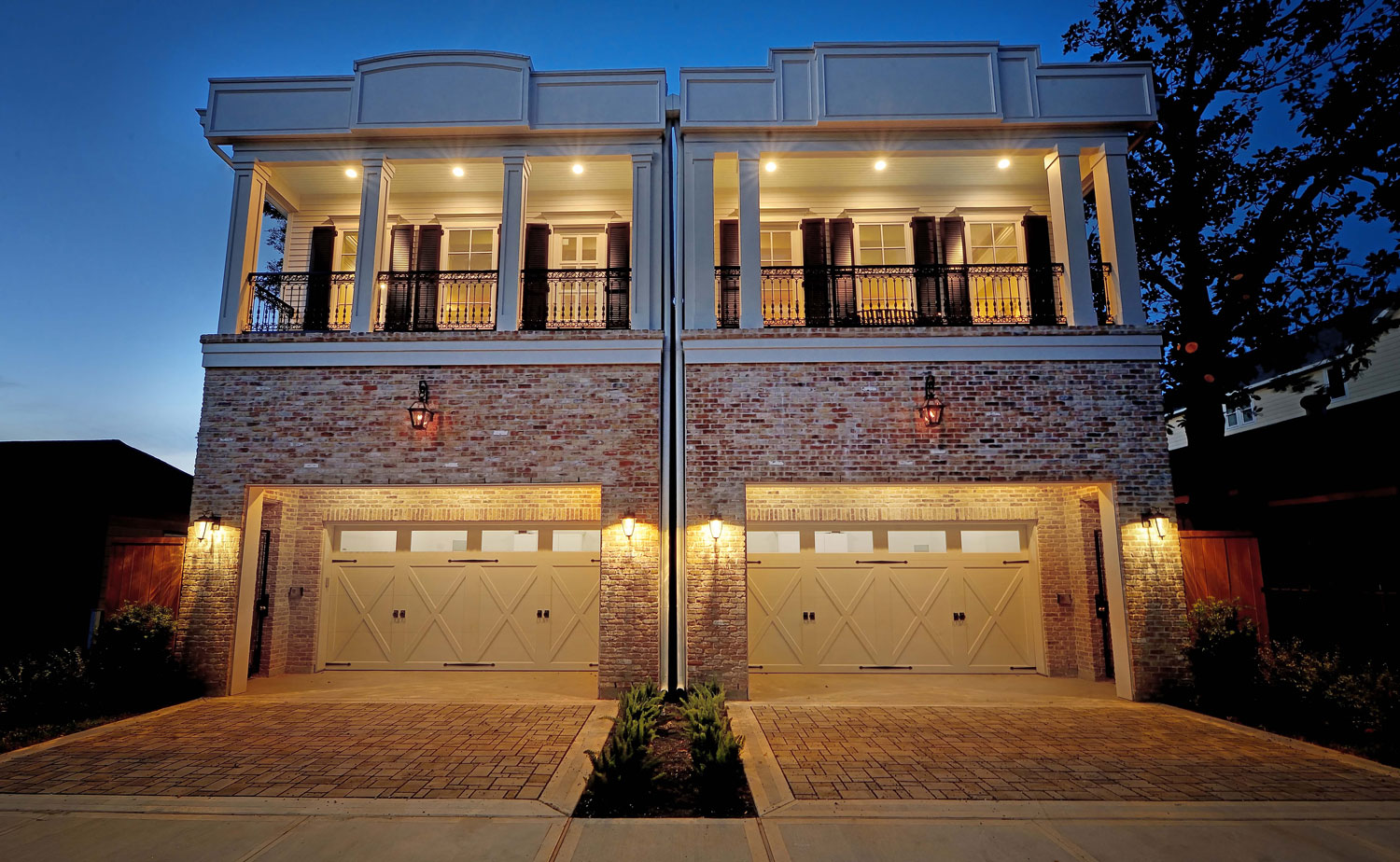 side-by-side-townhome-two-car-garages-brick-exterior.jpg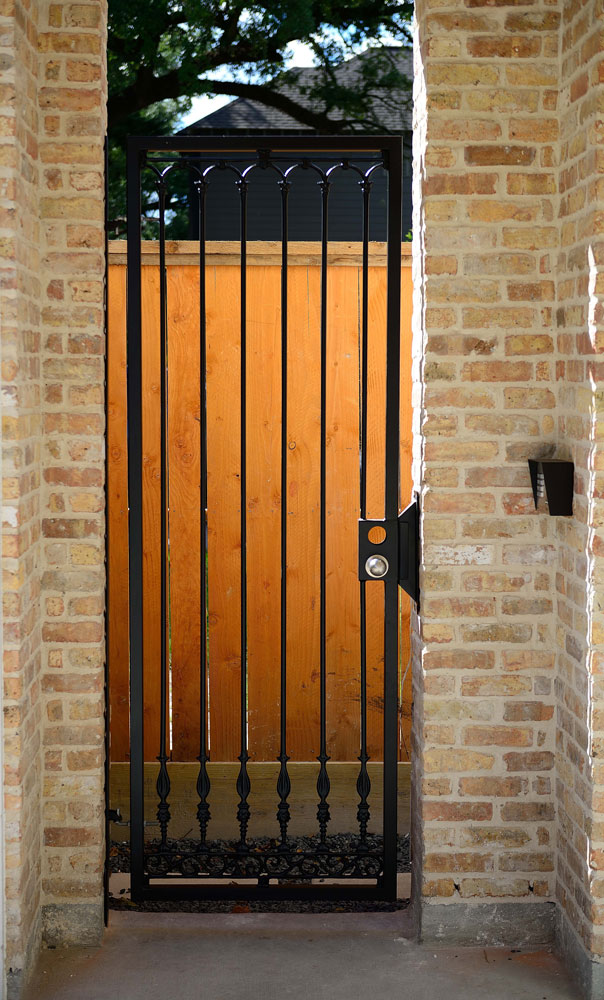 black-iron-gate-brick-entry.jpg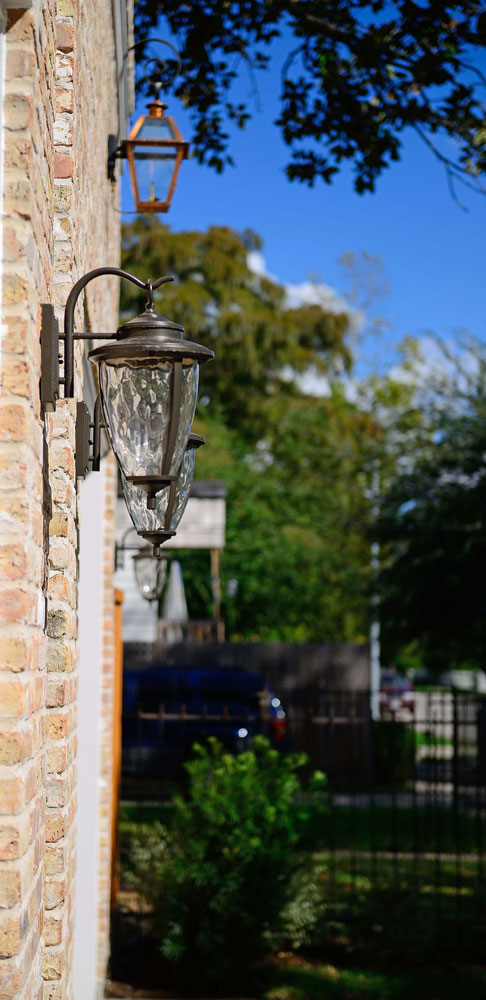 exterior-lighting-above-garage.jpg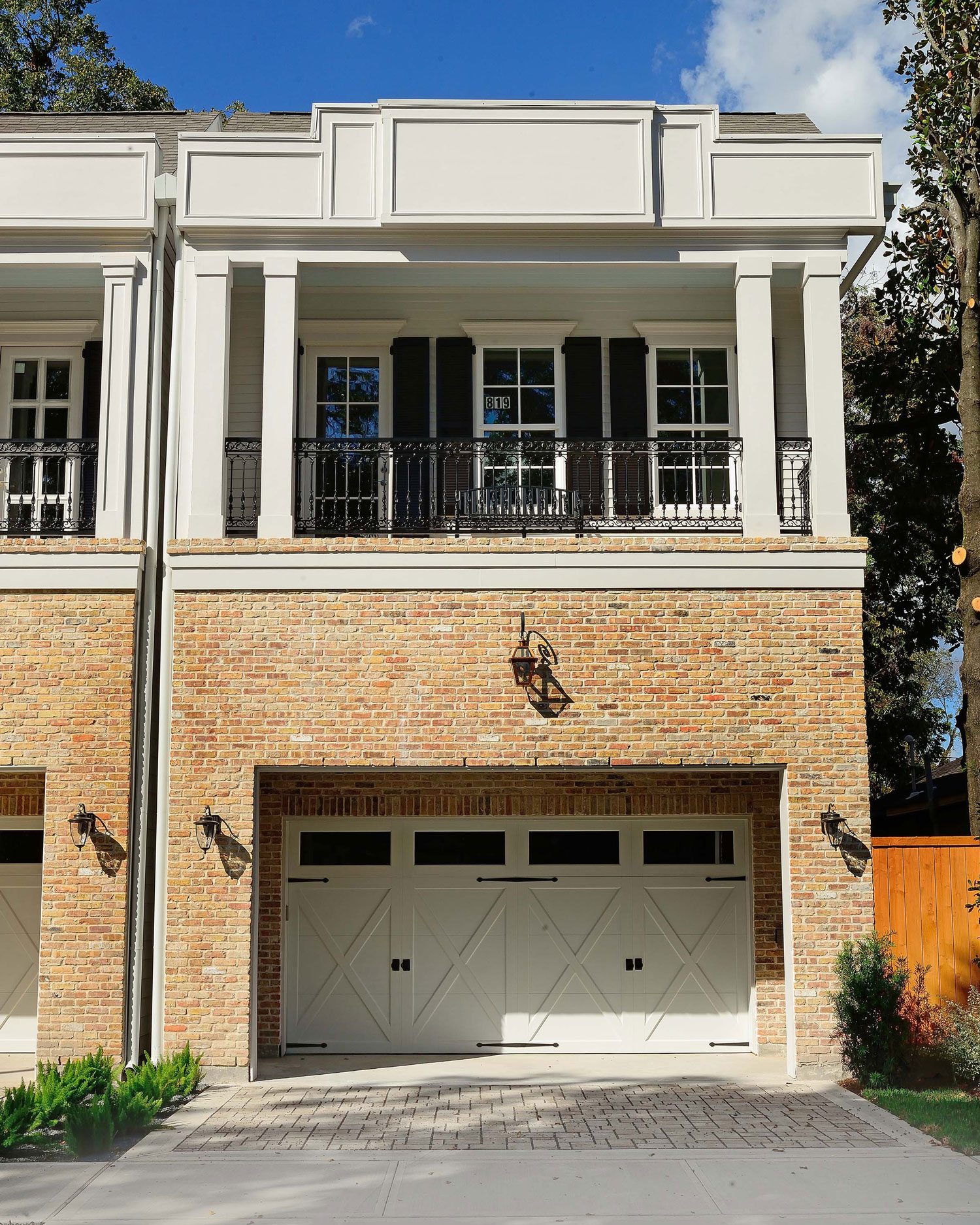 exterior-brick-garage-entry-and-balcony.jpg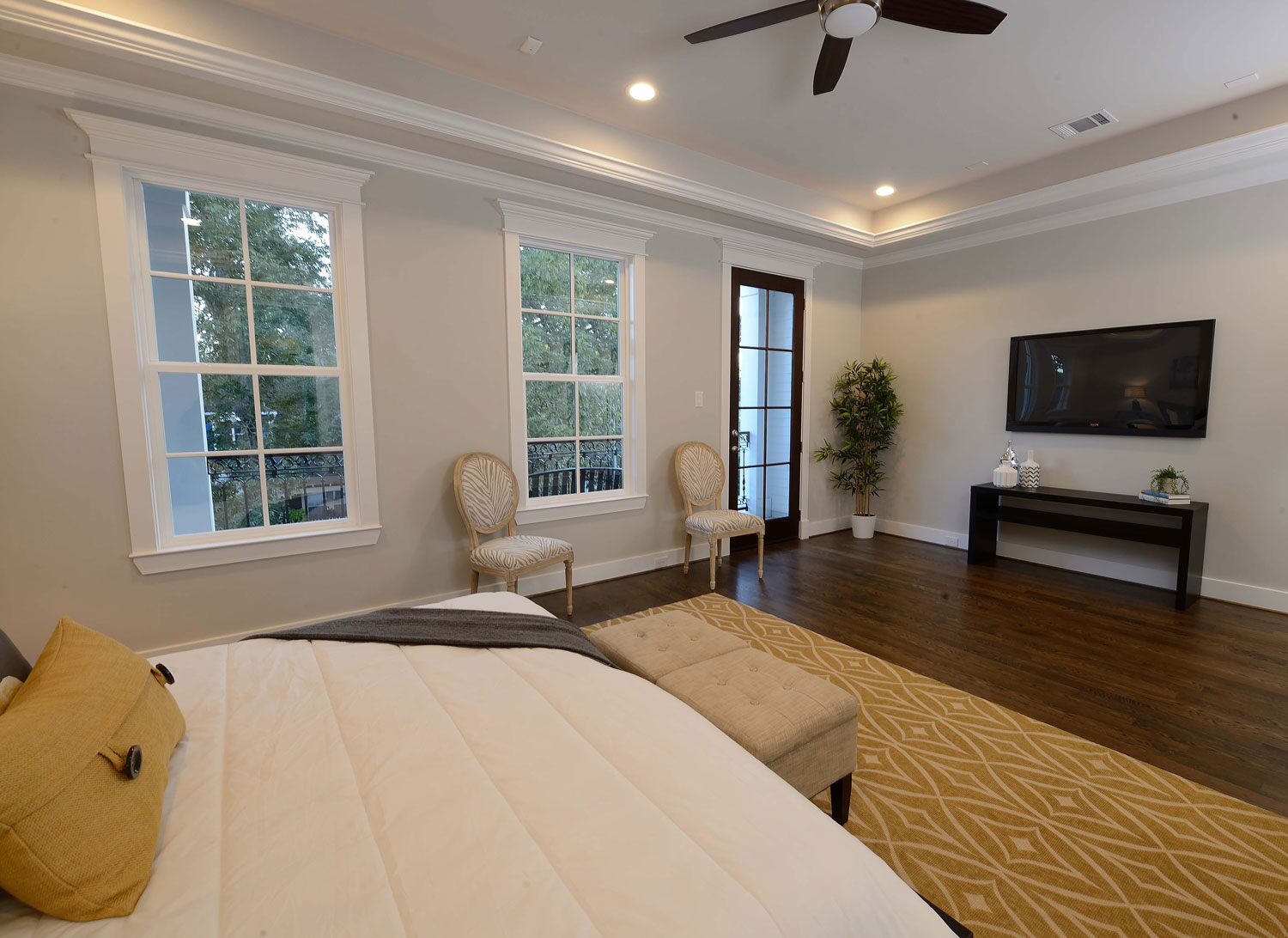 master-bedroom-with-doorway-to-balcony.jpg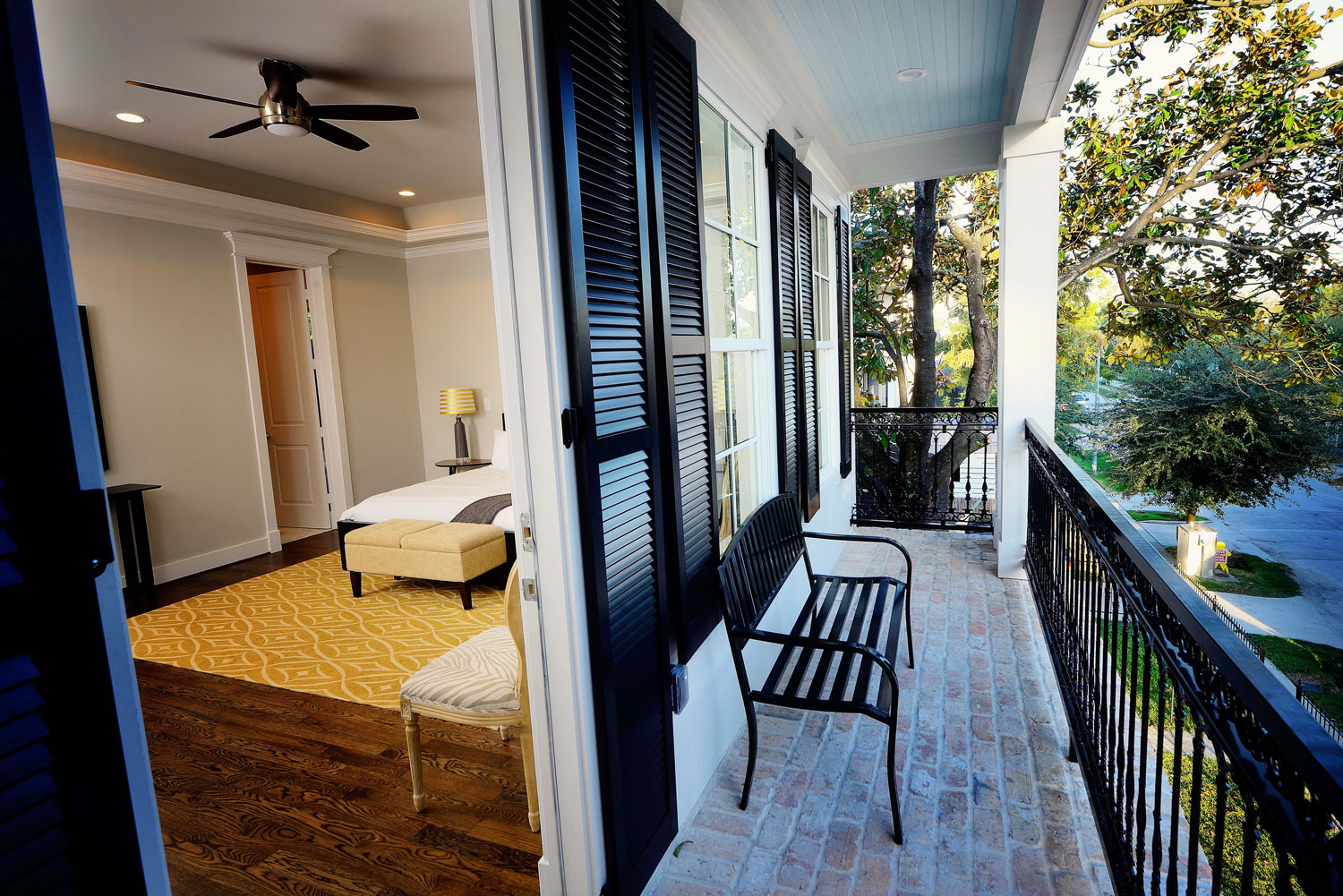 balcony-entry-to-master-bedroom.jpg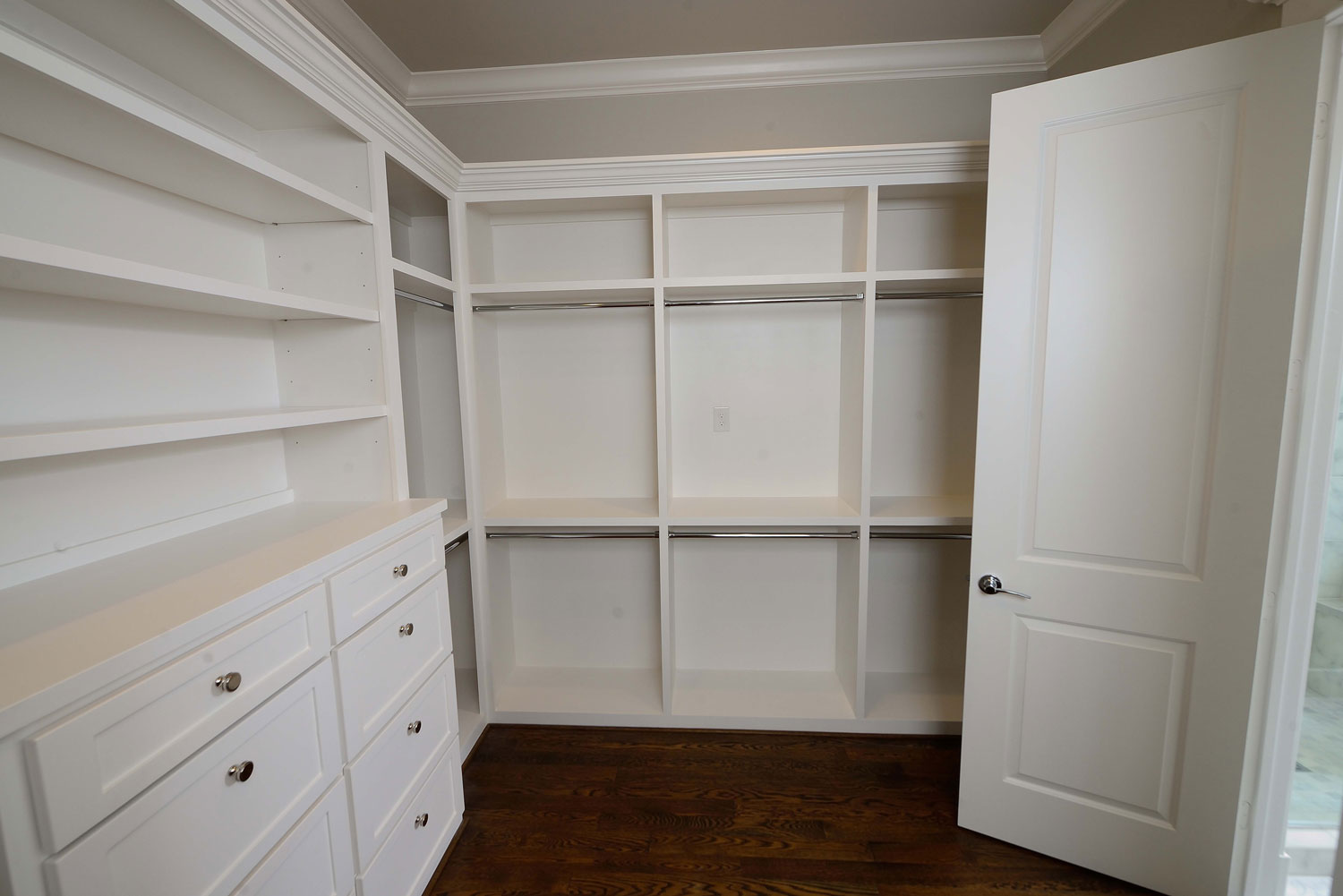 built-in-closet-storage.jpg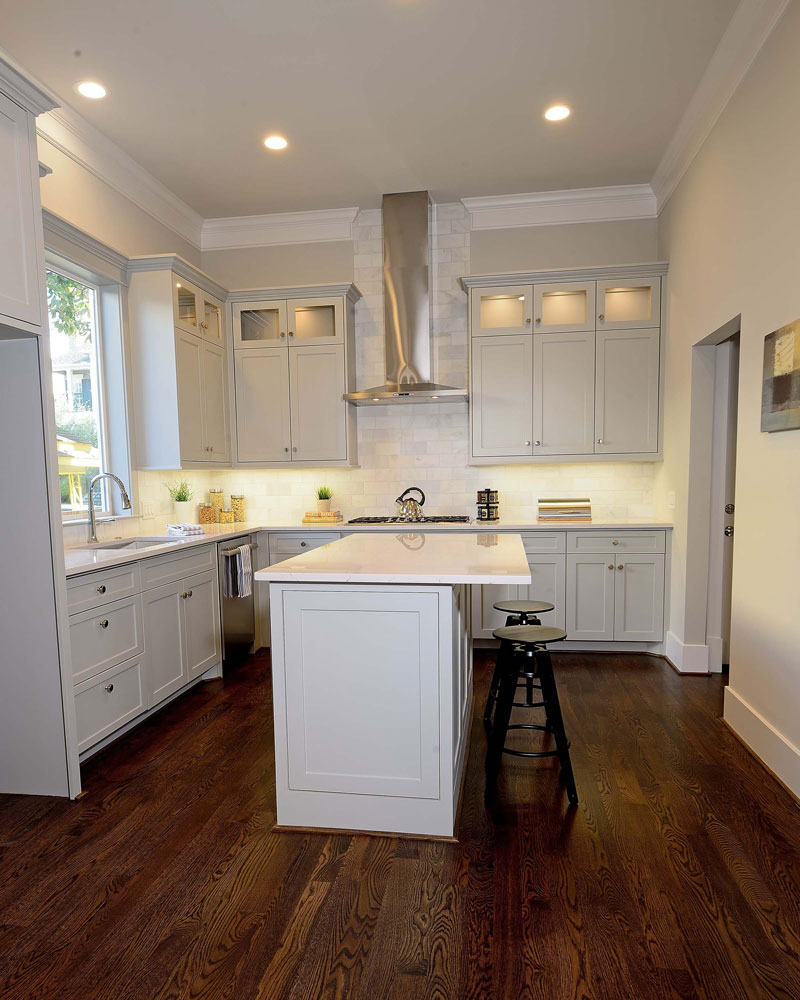 kitchen-with-island-seating.jpg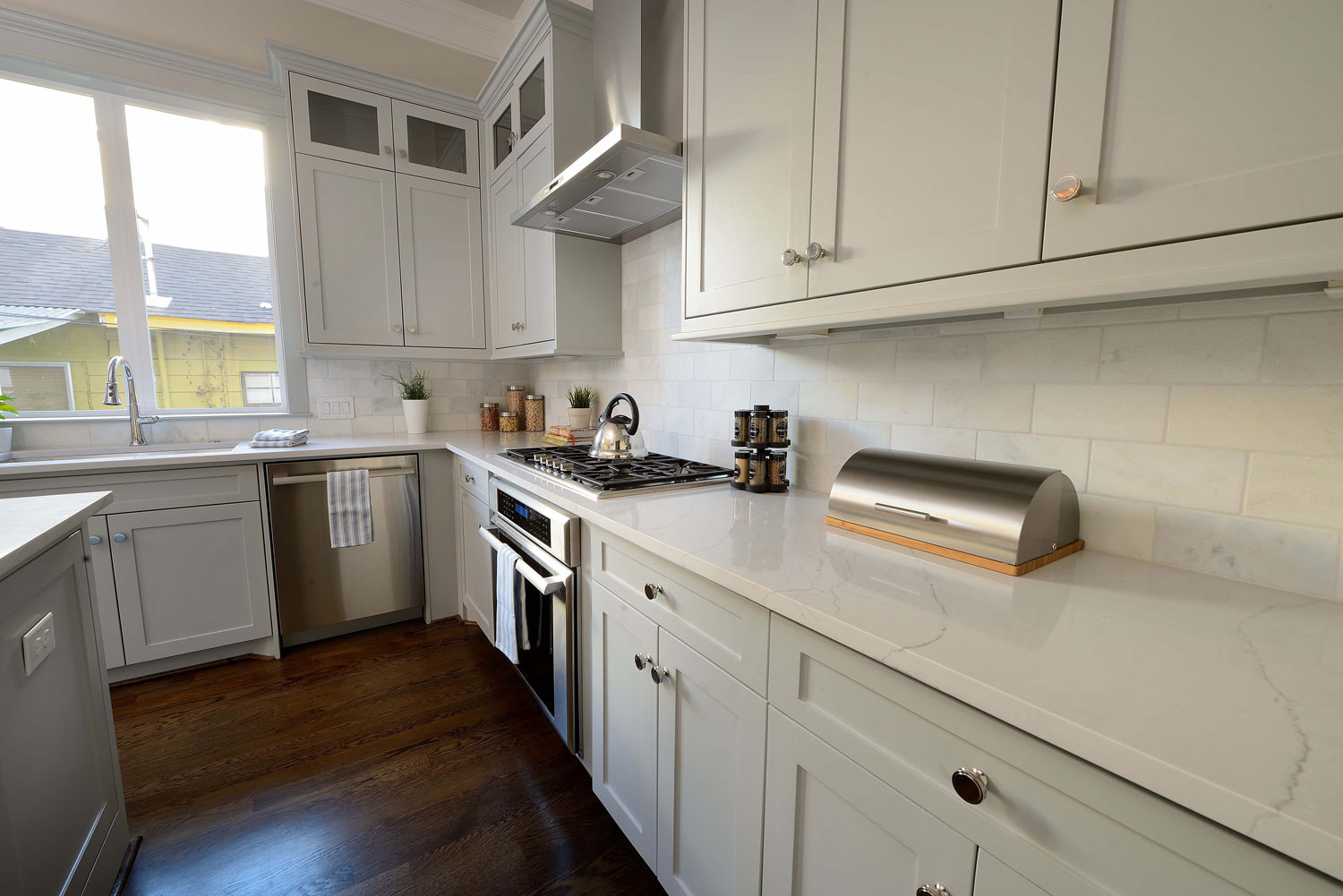 kitchen-marble-counter-tops-and-glass-window-cupboards.jpg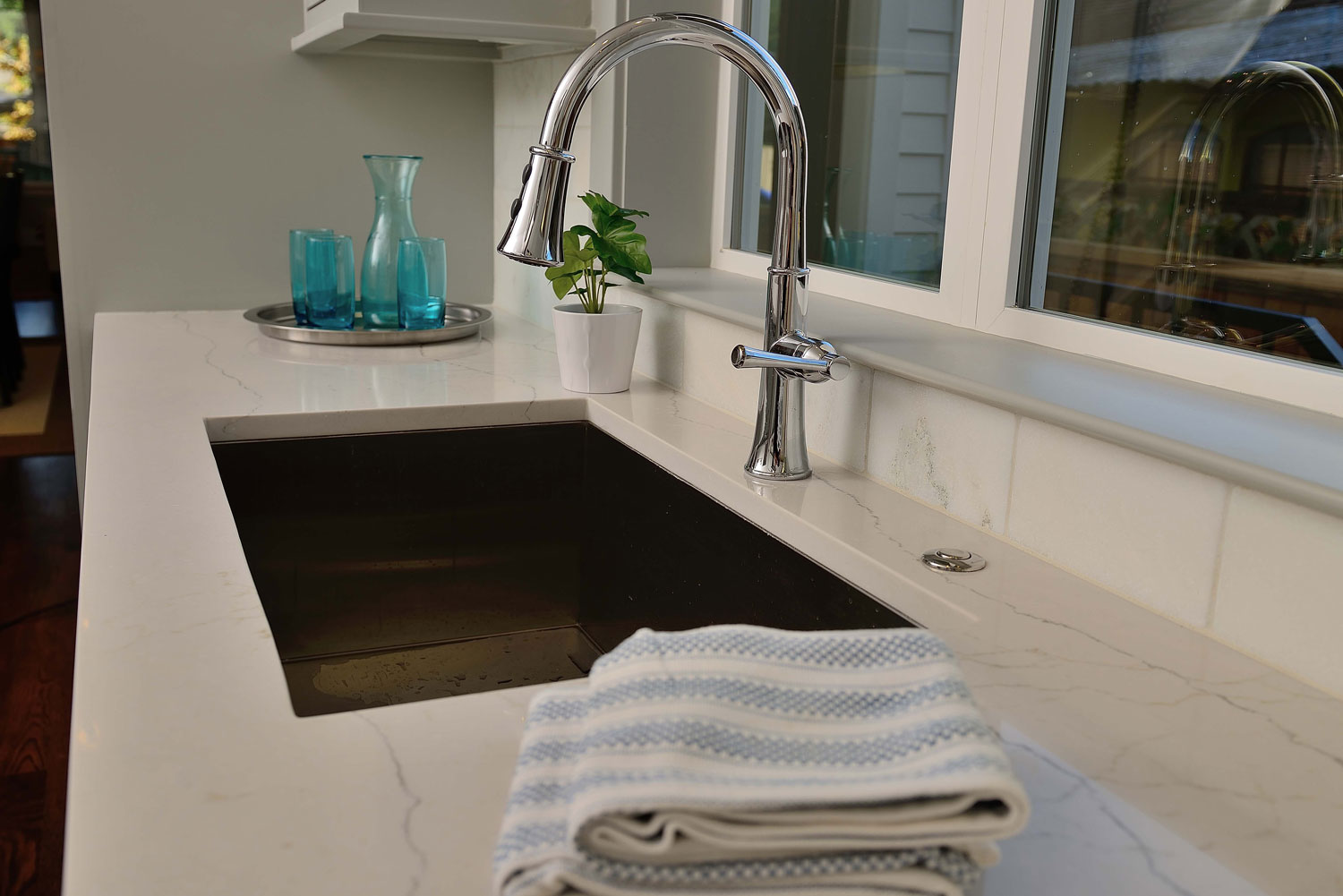 kitchen-sink.jpg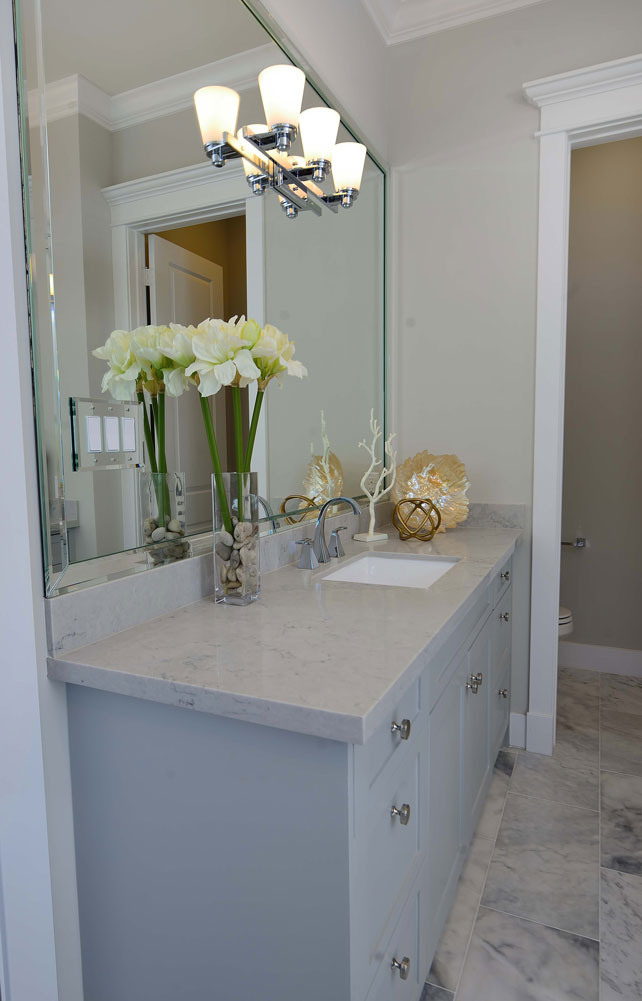 guest-bathroom.jpg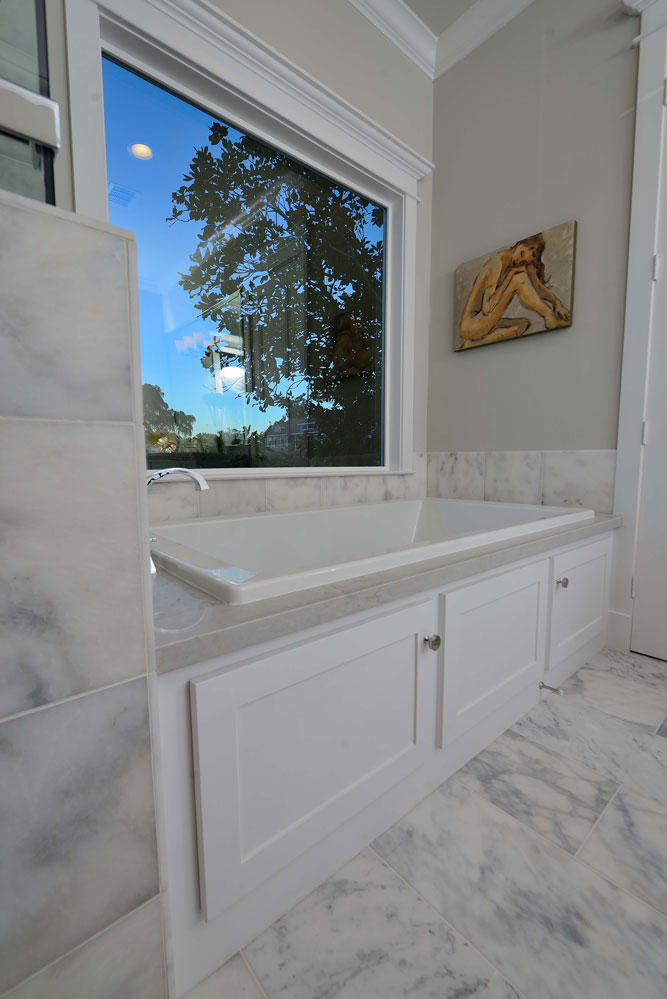 marble-bathtub-in-master-bath.jpg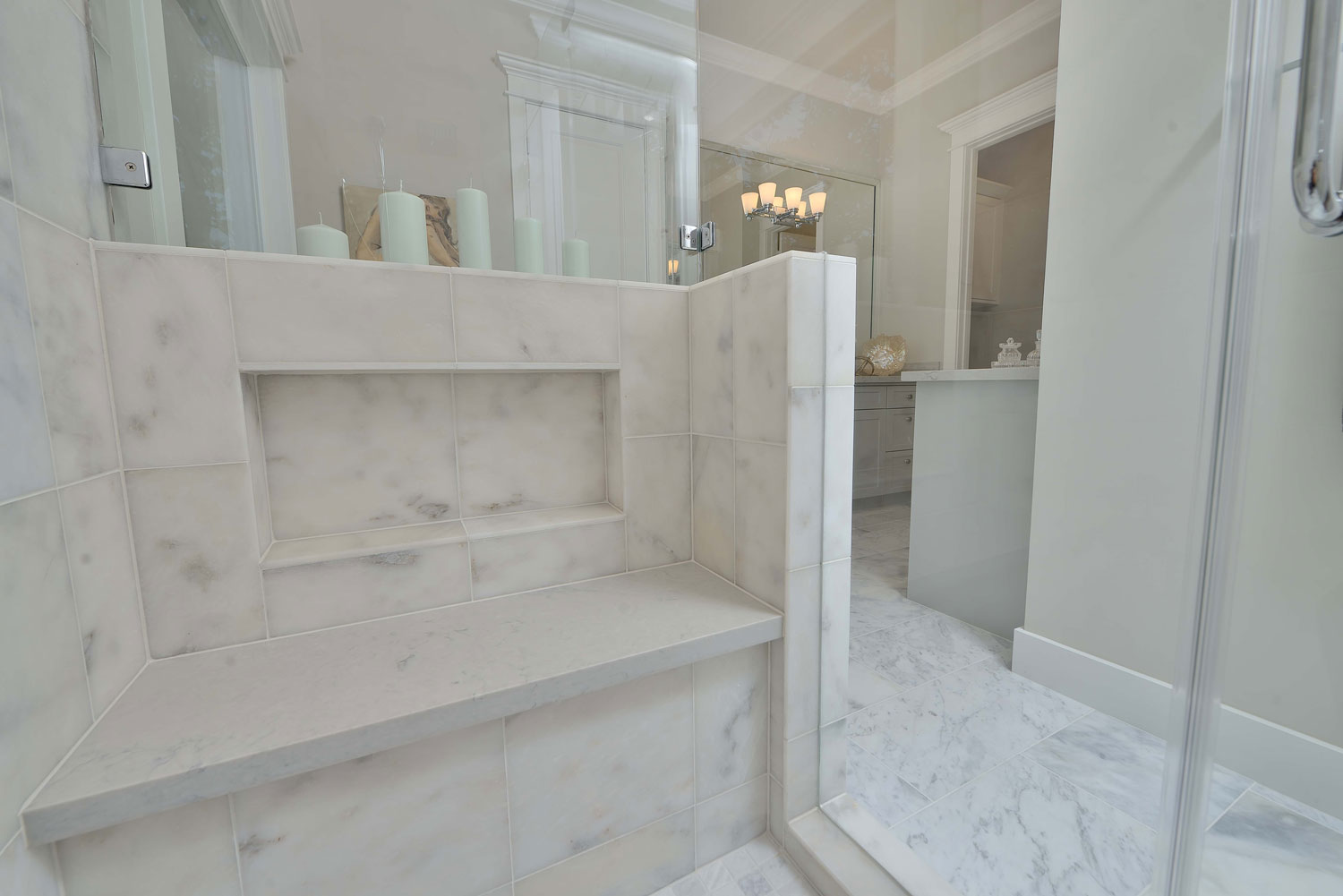 marble-and-glass-shower-in-master-bathroom.jpg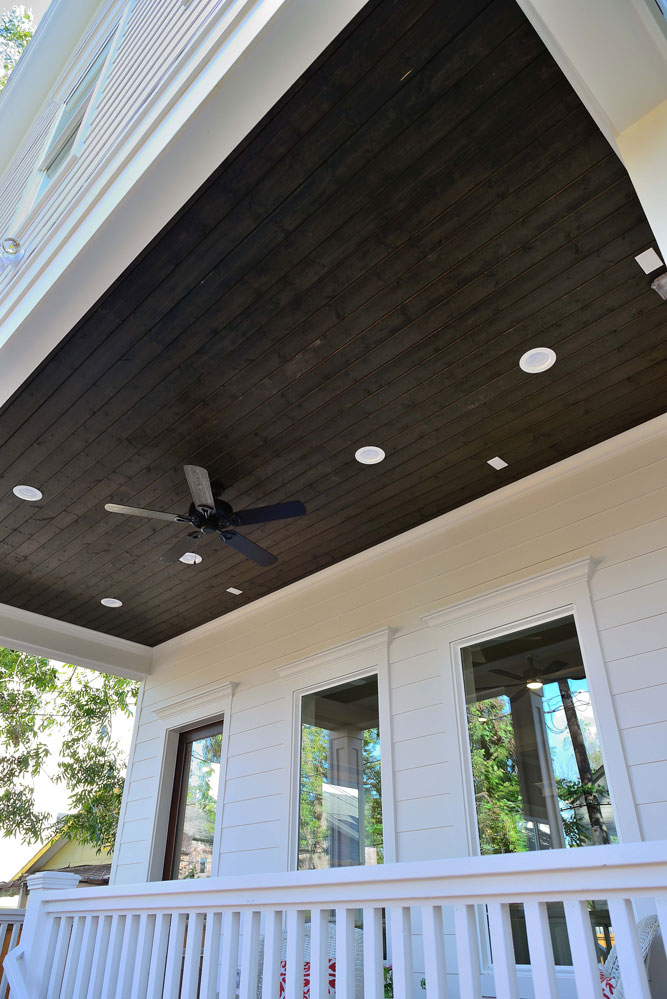 dark-wood-stain-patio-ceiling.jpg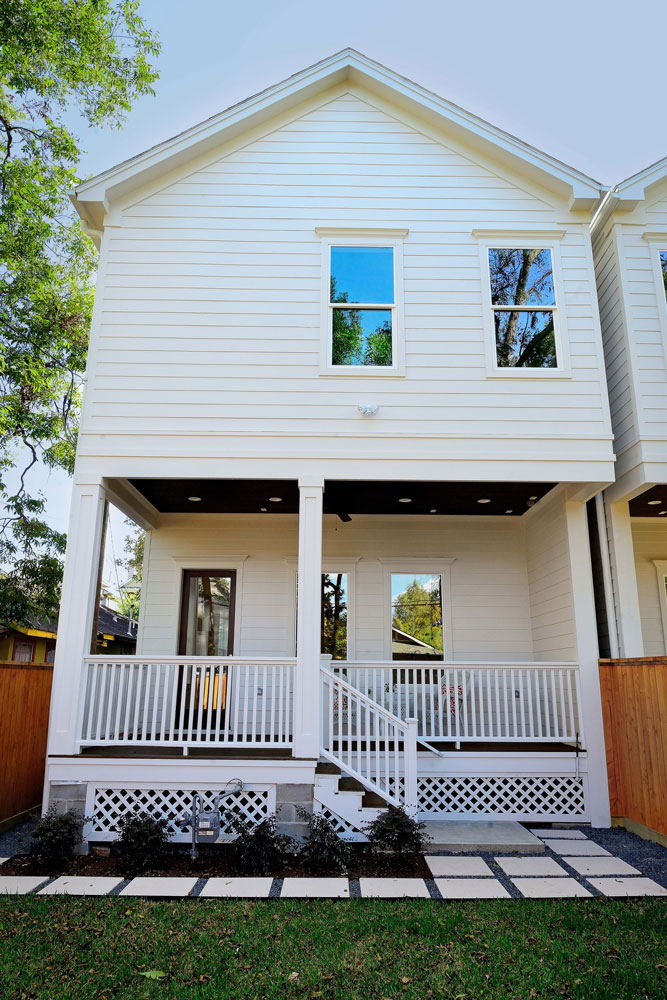 backyard-view-to-patio-and-second-floor.jpg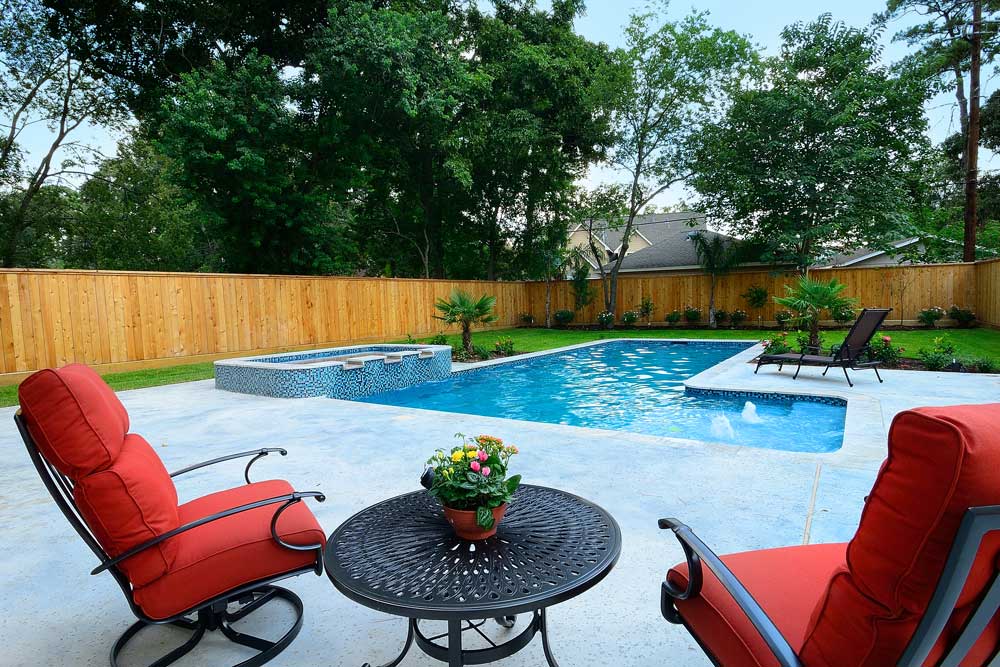 Garden Oaks
This custom-built Garden Oaks home of over 3500 sq. feet evokes vintage sentimentality with arched doorways, a kitchen banquette, and exquisite wood flooring set against walls of white. Multiple entertaining levels and a grand, custom pool are ready for summer.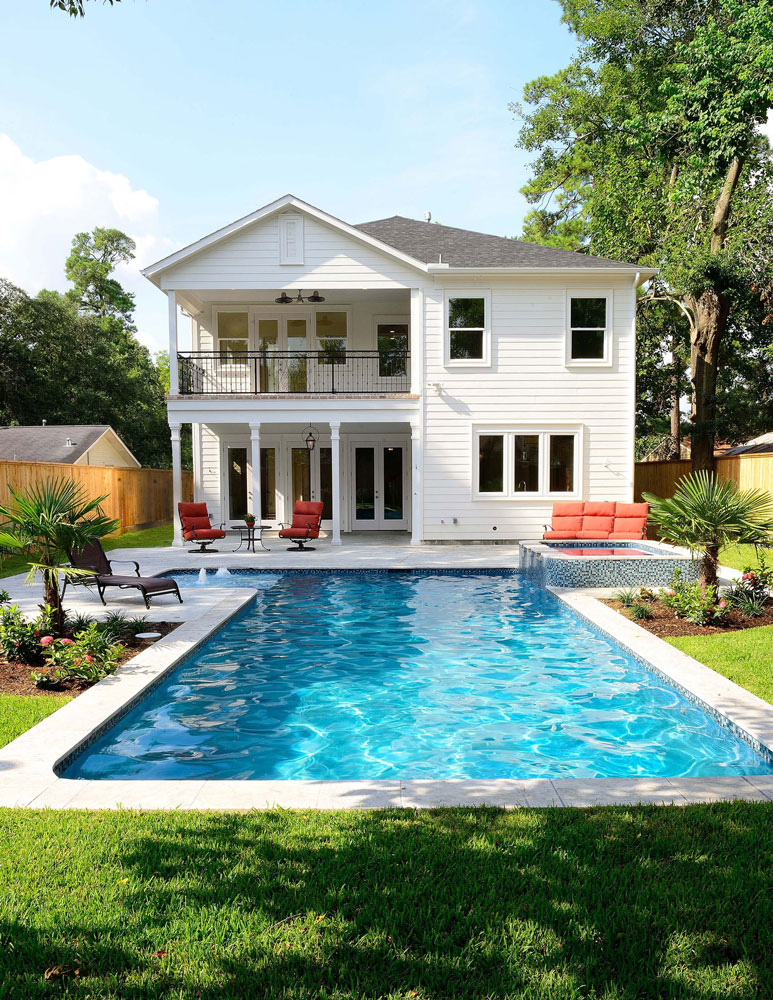 outdoor-pool-back-patio-two-story-house.jpg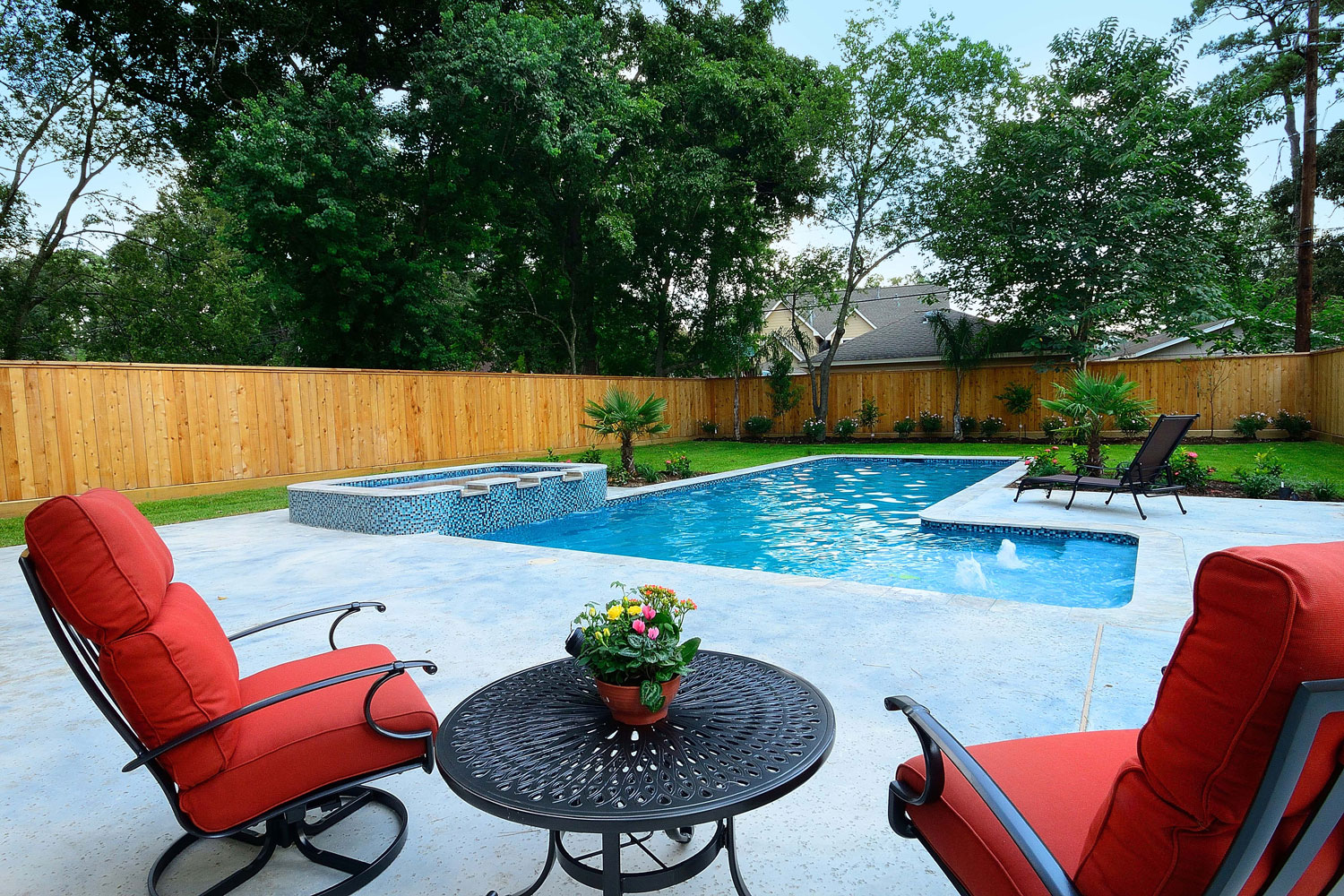 red-patio-furniture-overlooking-pool.jpg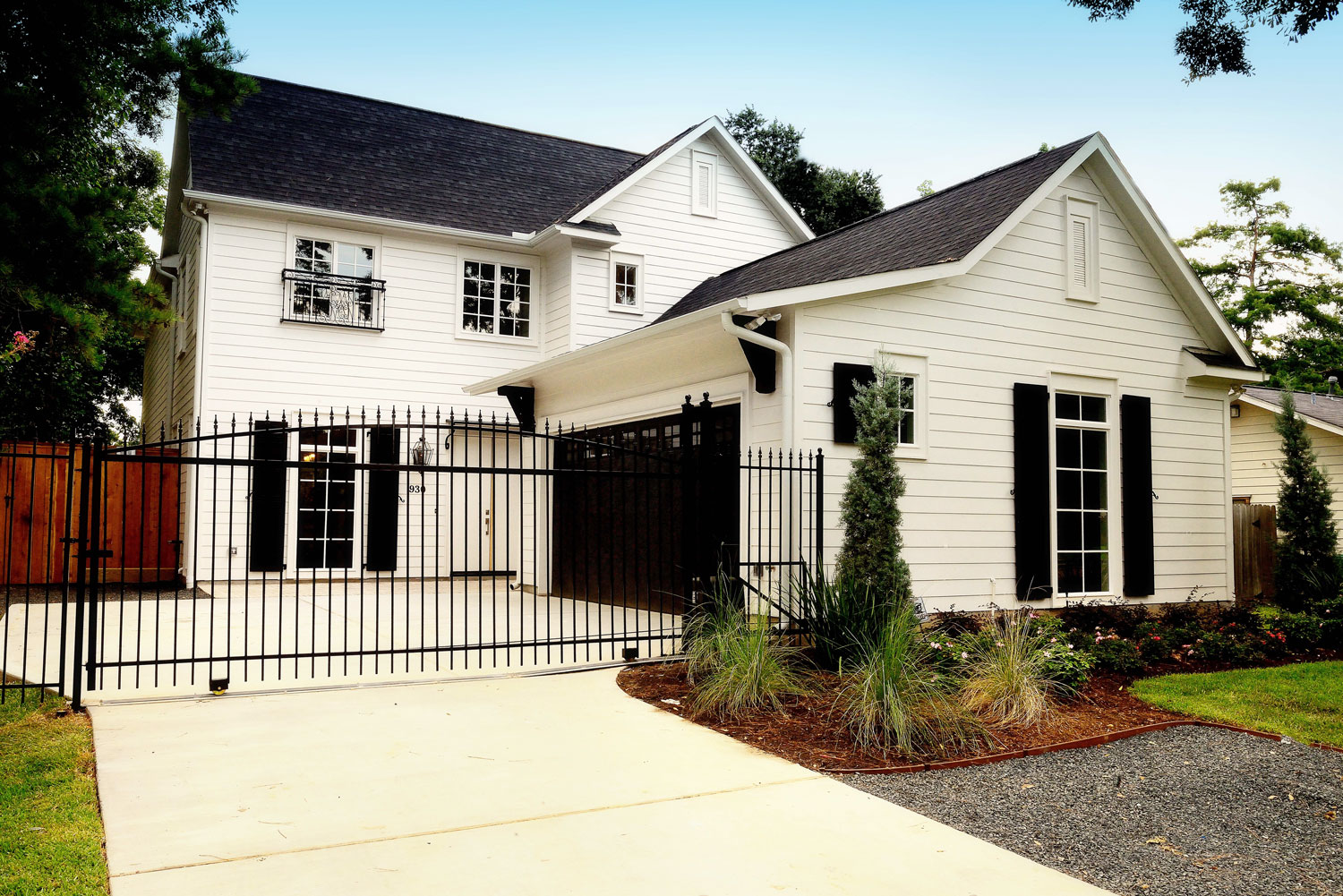 exterior-view-black-iron-gate-garage-entry.jpg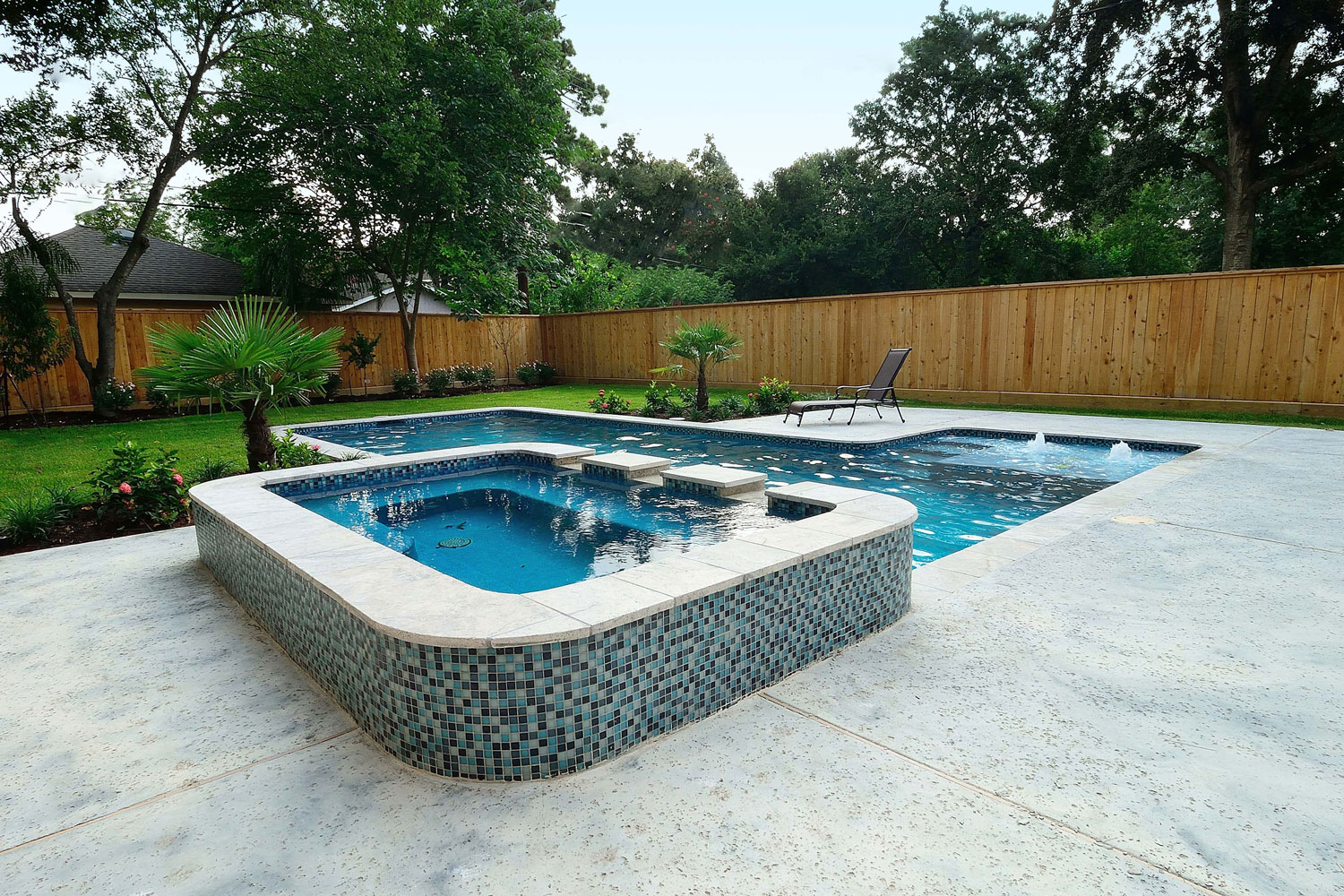 backyard-jacuzi-pool.jpg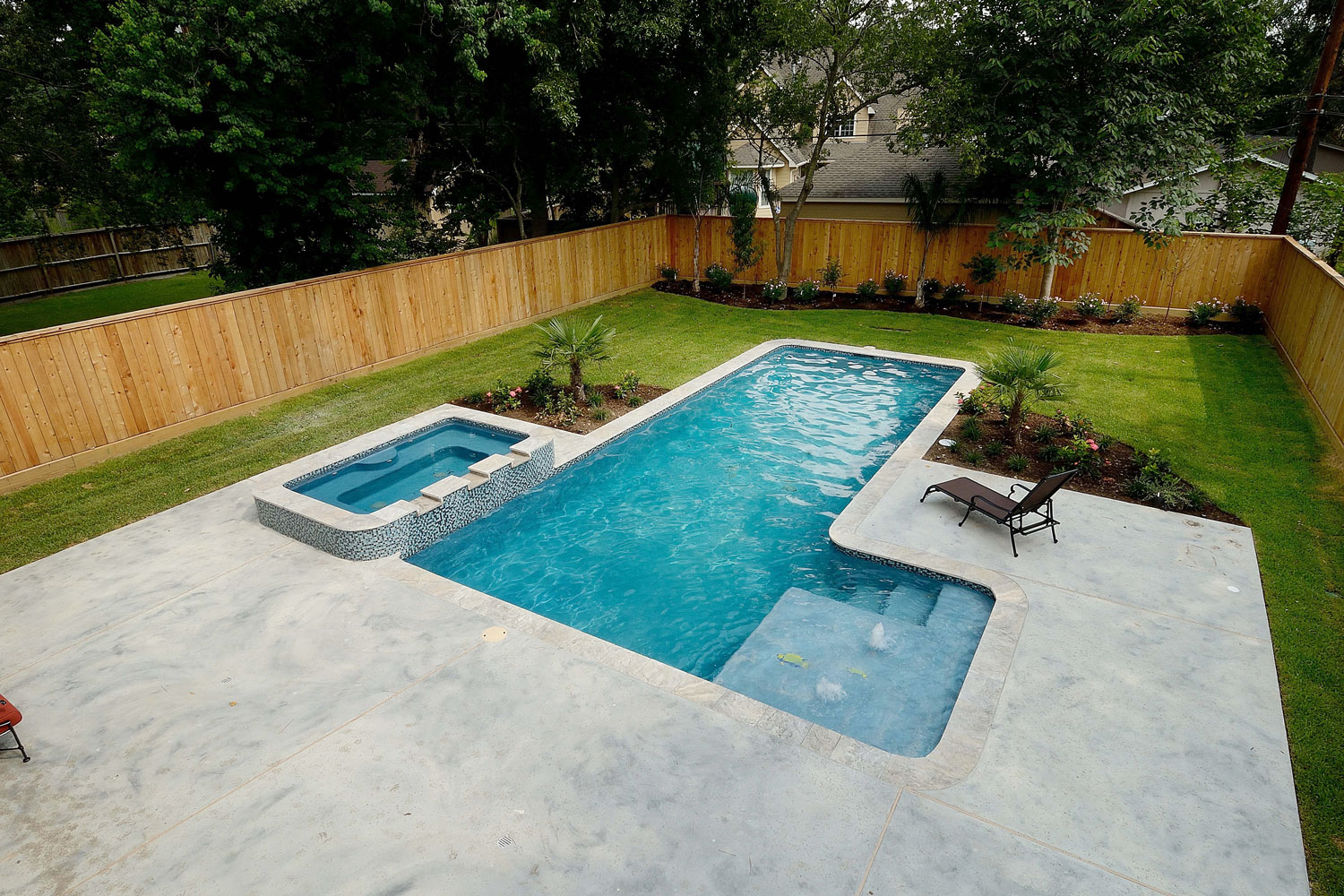 second-story-view-of-backyard-pool.jpg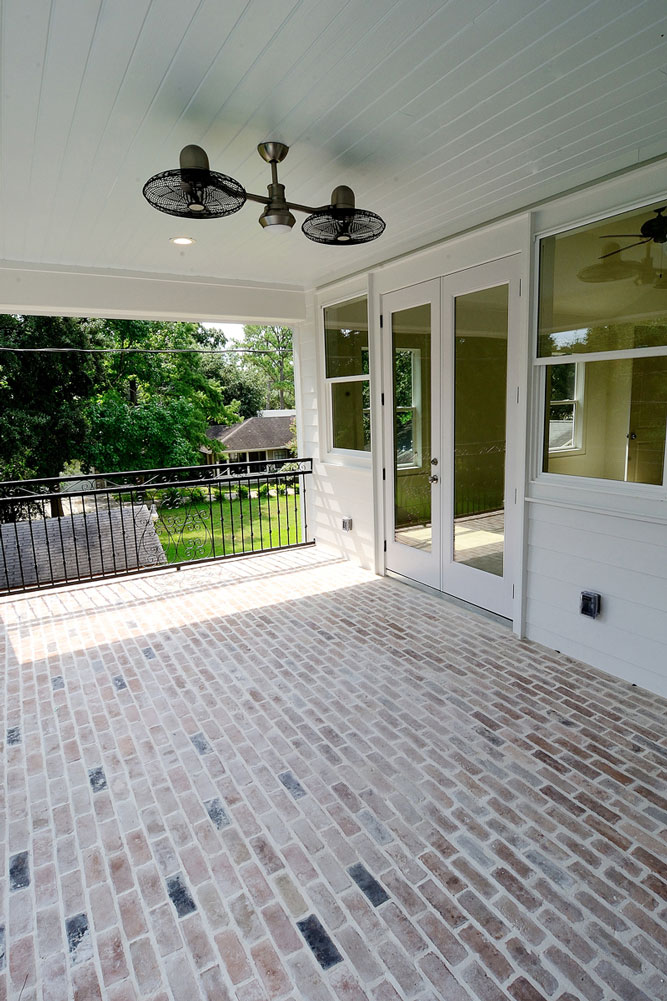 brick-paver-covered-patio.jpg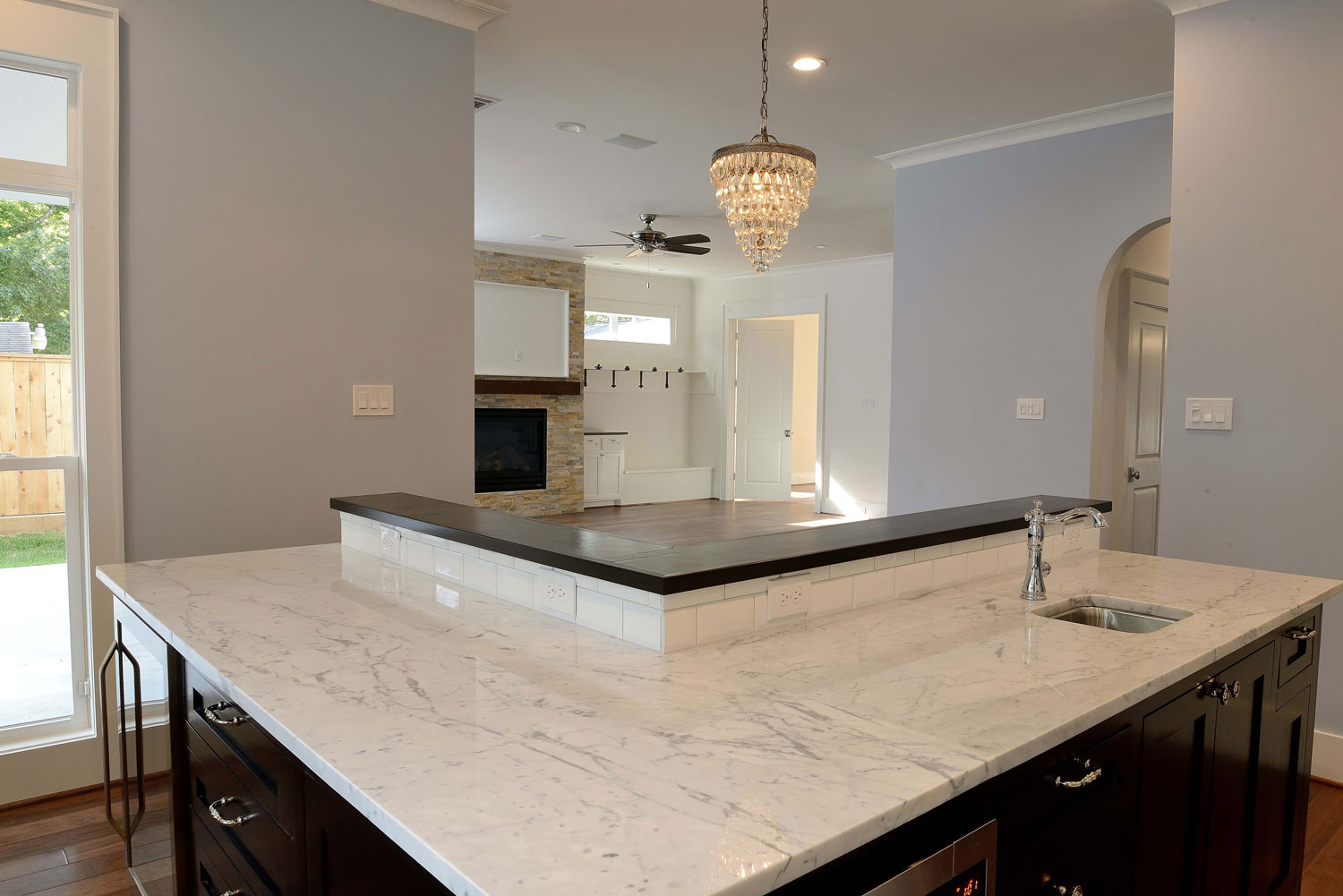 kitchen-l-shape-counter-view-to-living-room.jpg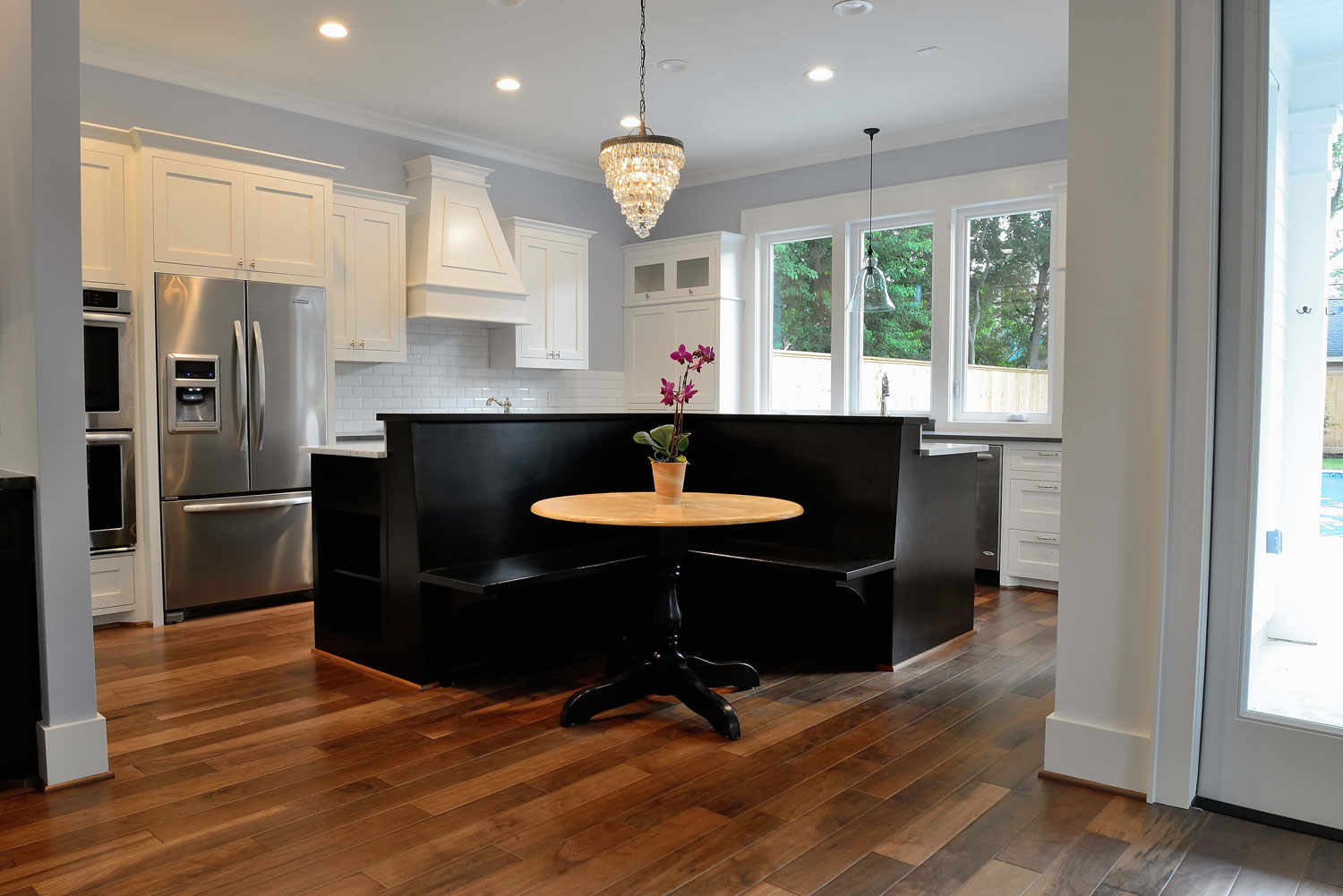 kitchen-built-in-seating.jpg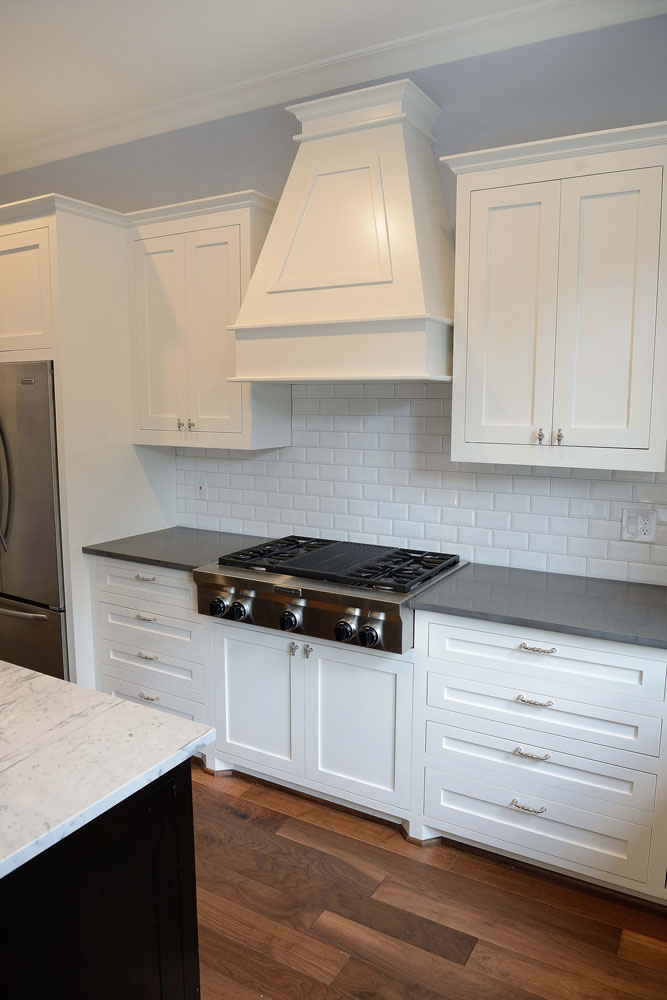 kitchen-custom-hood-and-cabinets.jpg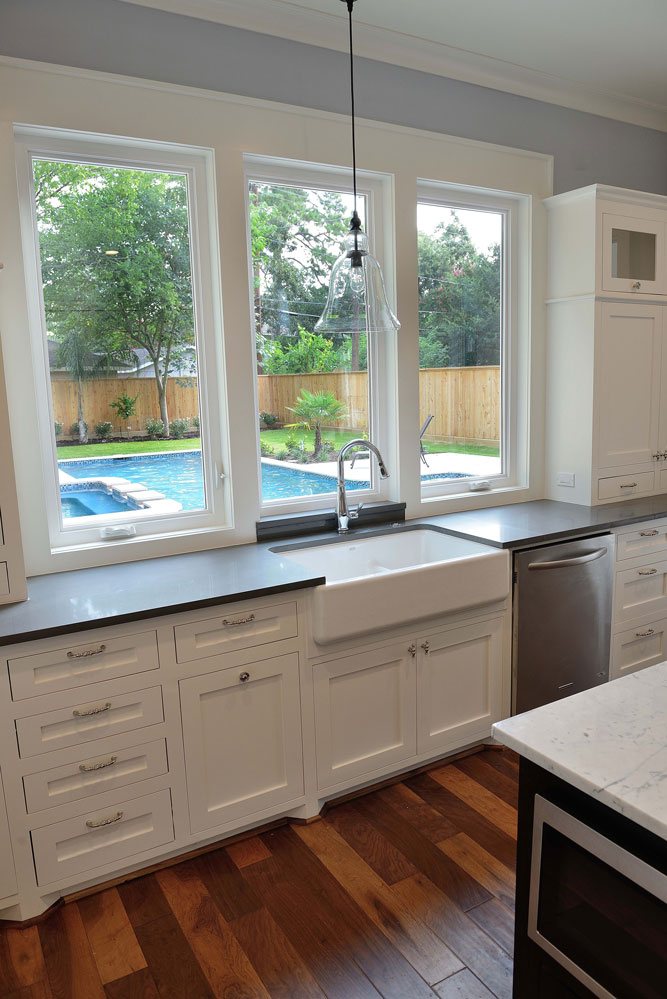 kitchen-deep-tub-sink.jpg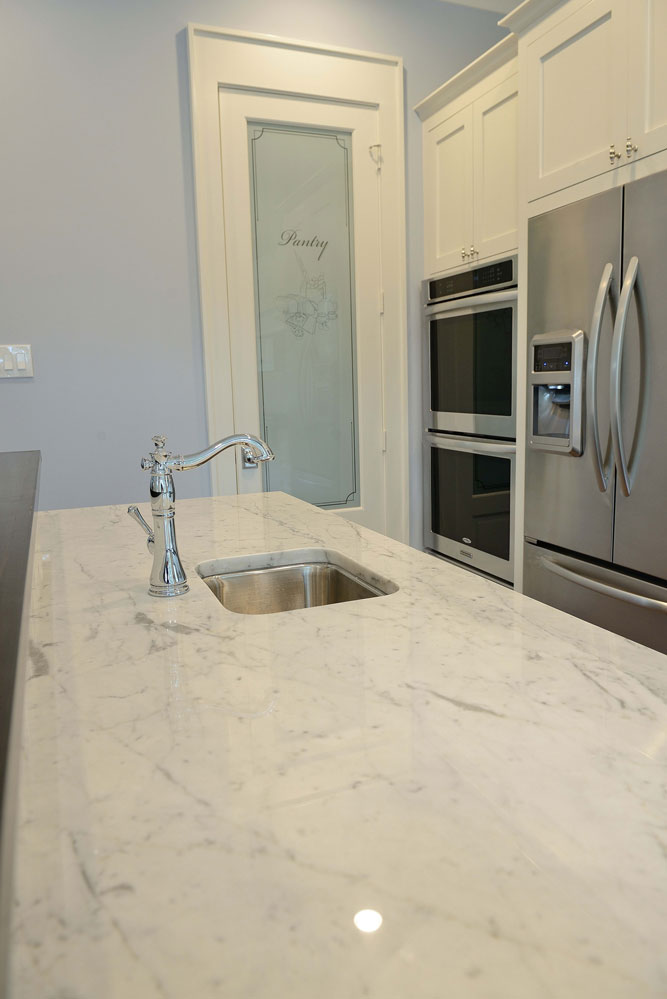 kitchen-marble-counter-view-to-pantry-glass-door.jpg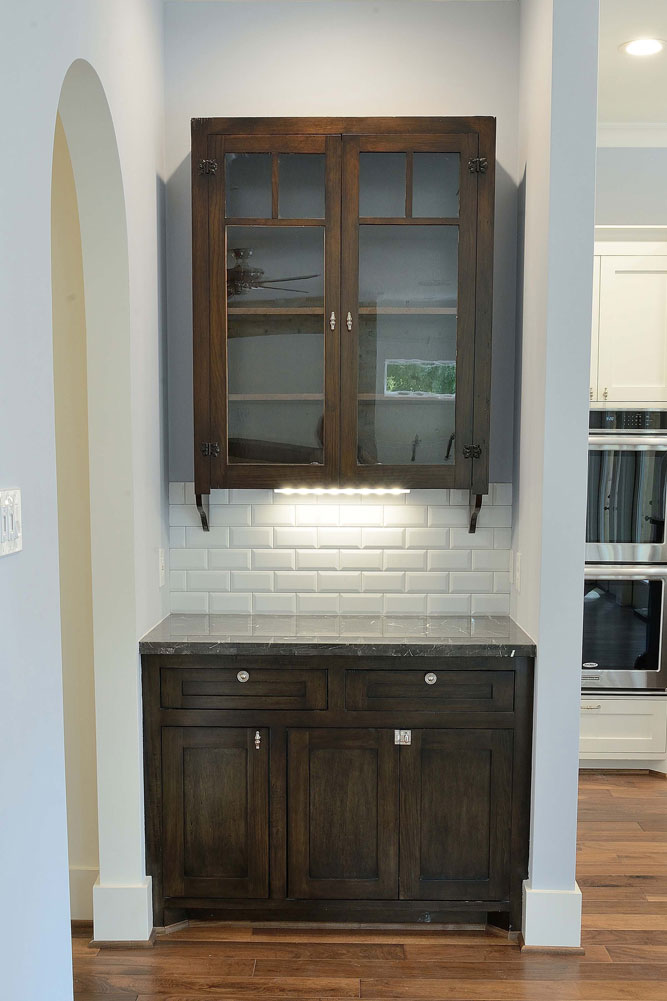 build-in-bar-cabinet-and-counter.jpg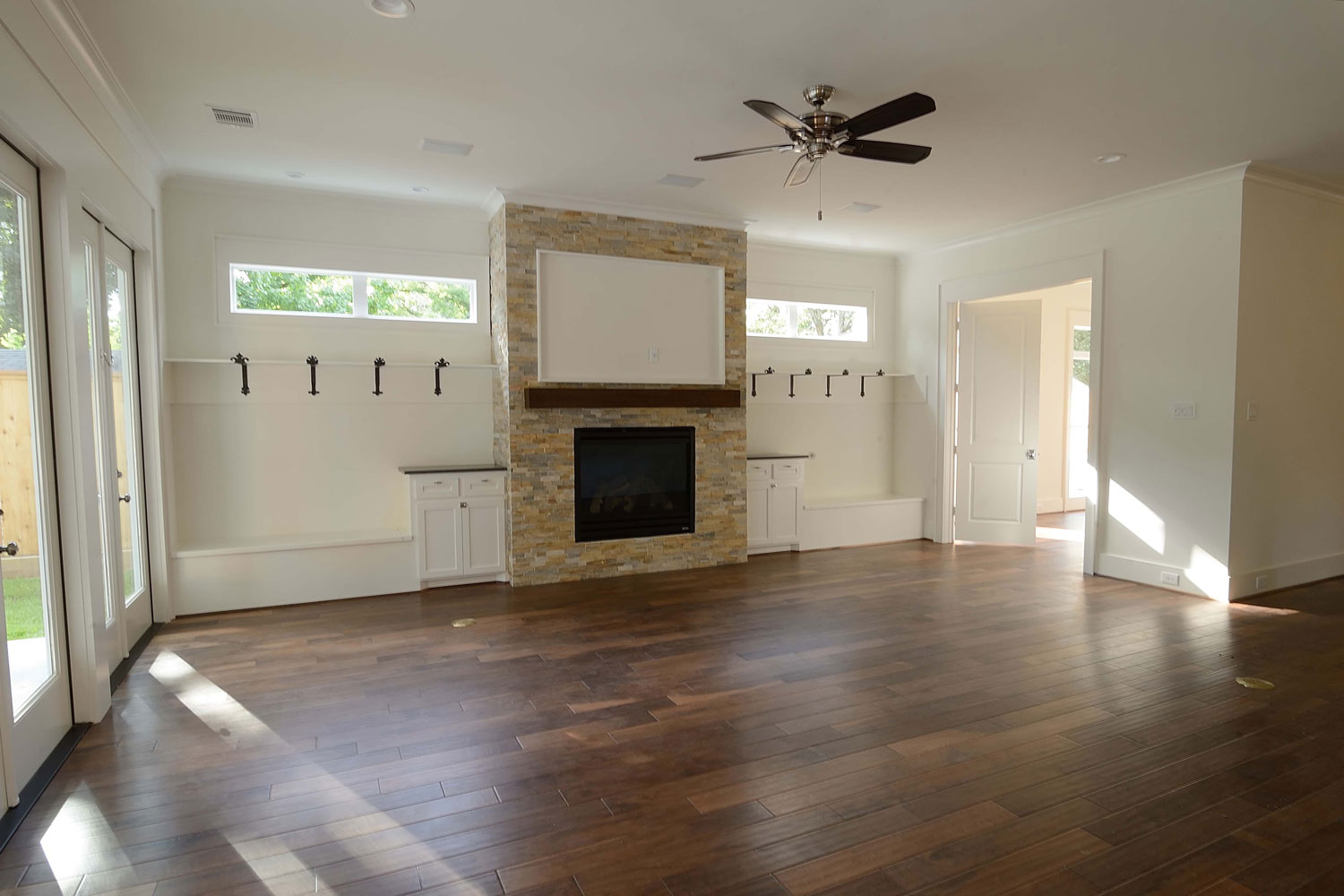 living-room-with-built-in-fireplace-and-hardwood-floors.jpg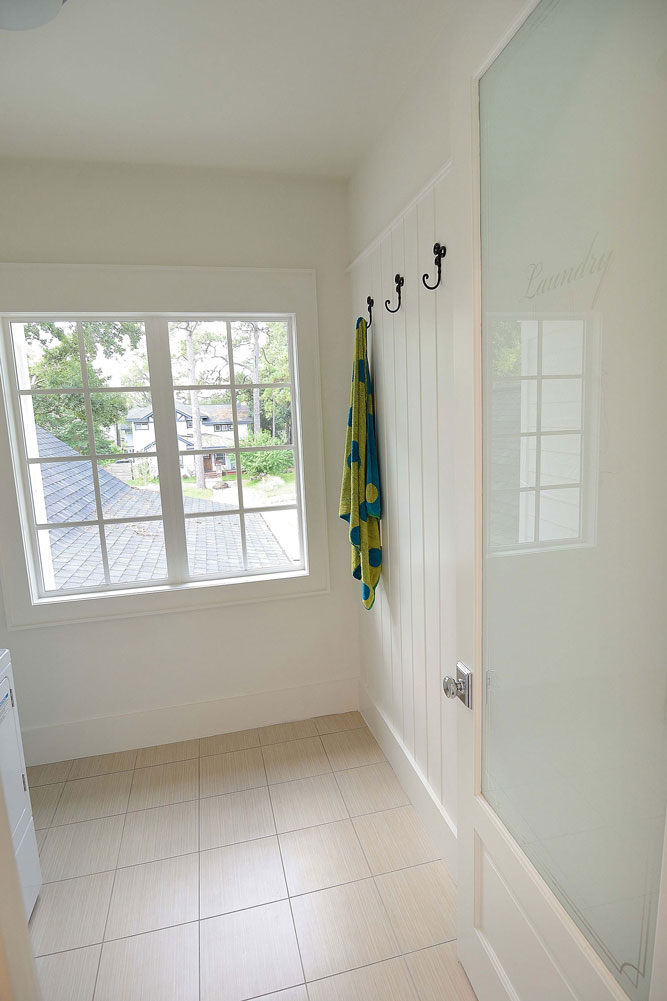 laundry-room-with-glass-door-entry.jpg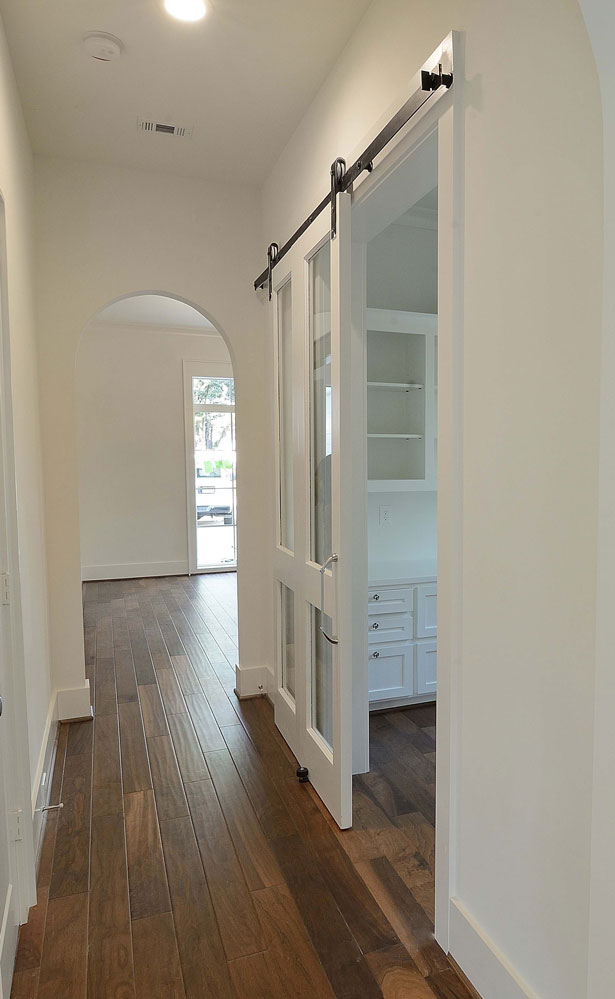 barn-door-feature-entry-to-kitchen.jpg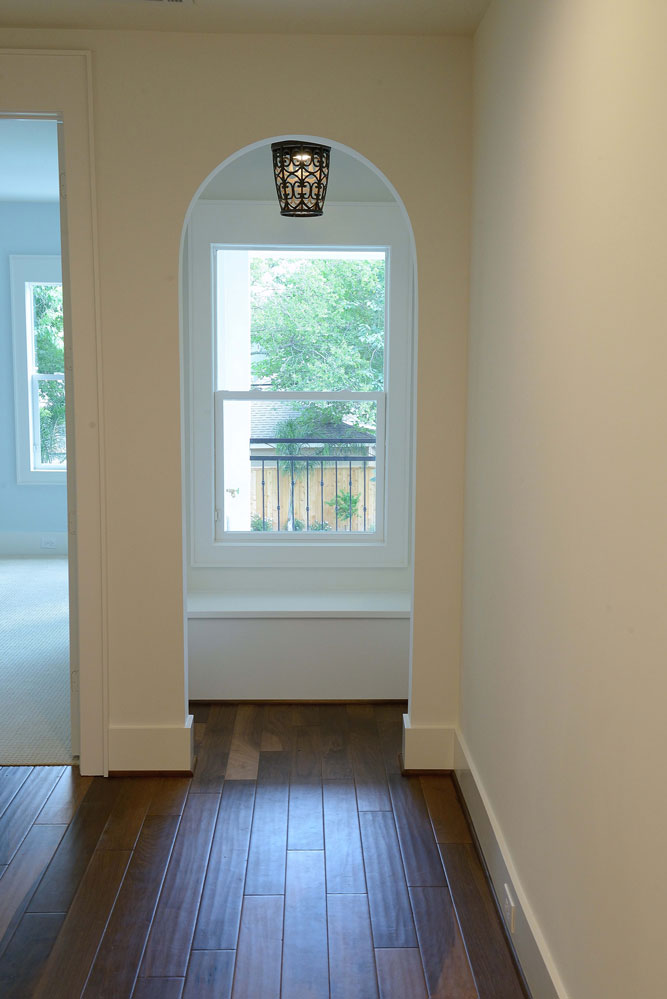 custom-archway.jpg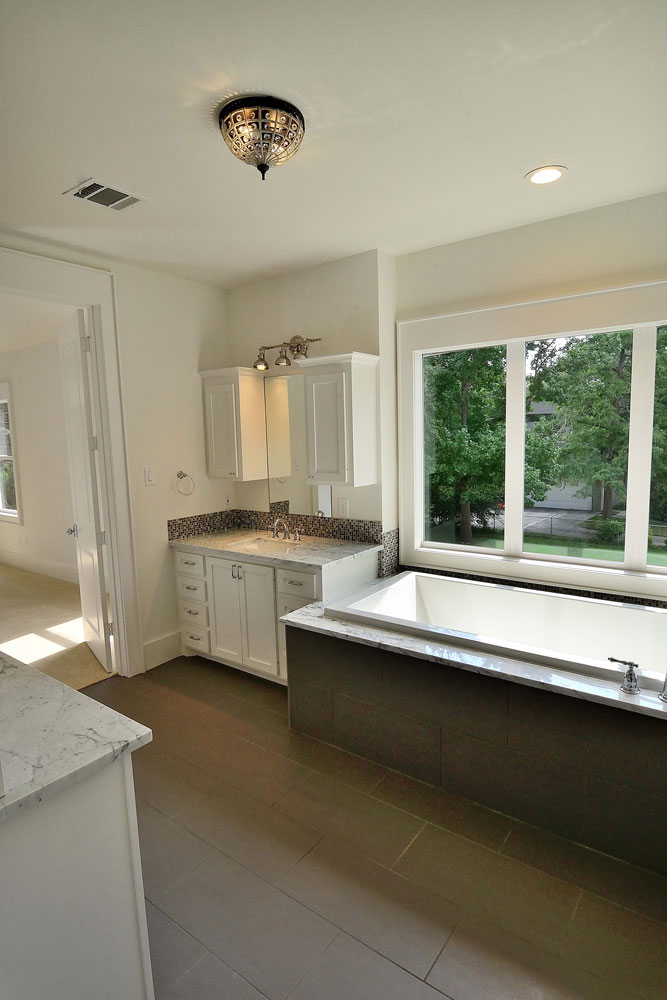 build-in-bathtub-and-tile.jpg
master-bathroom.jpg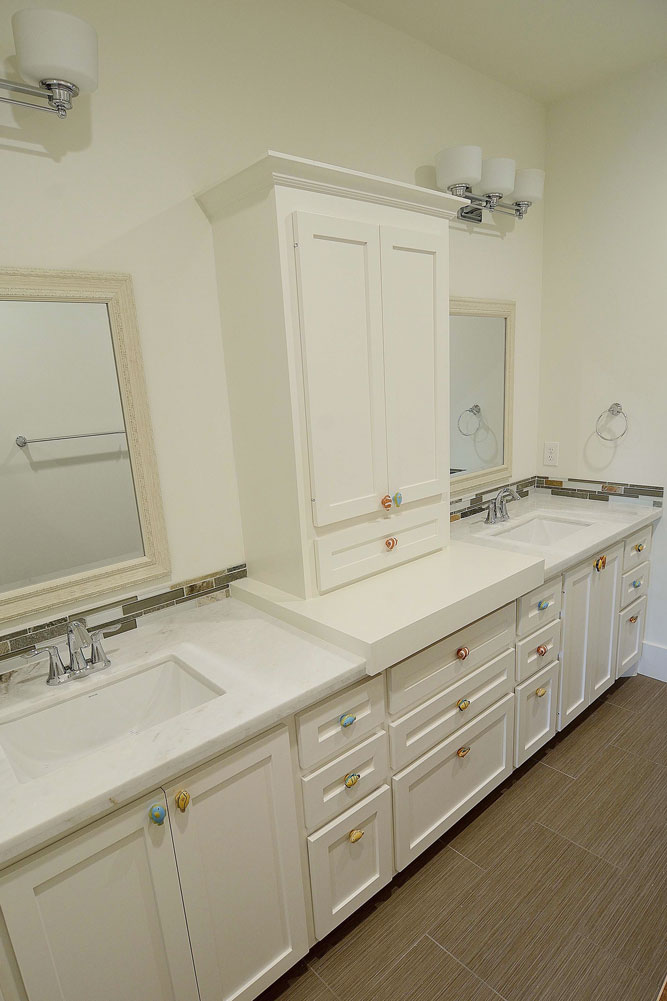 master-bath-with-artisitc-hardware.jpg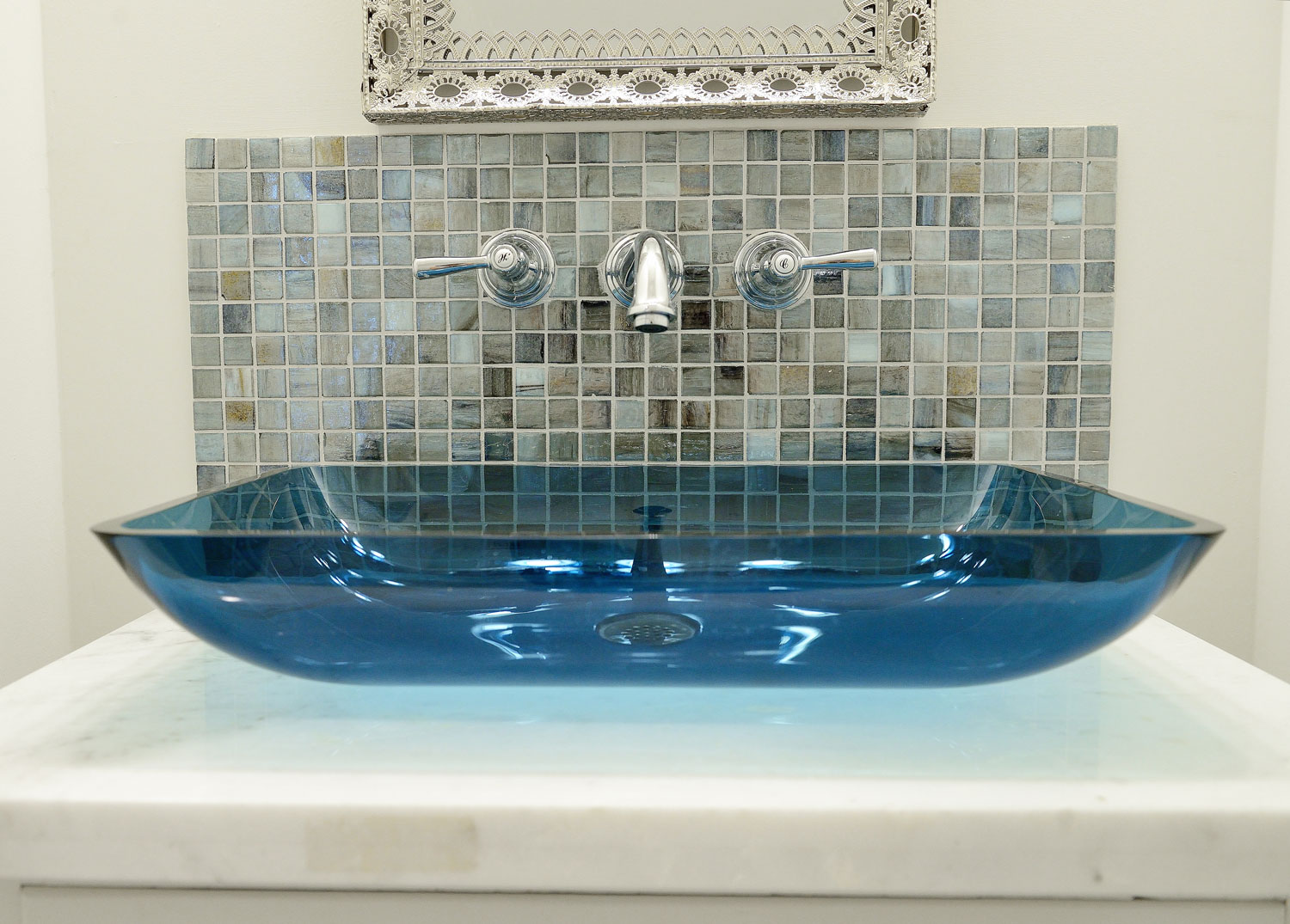 custom-glass-sink.jpg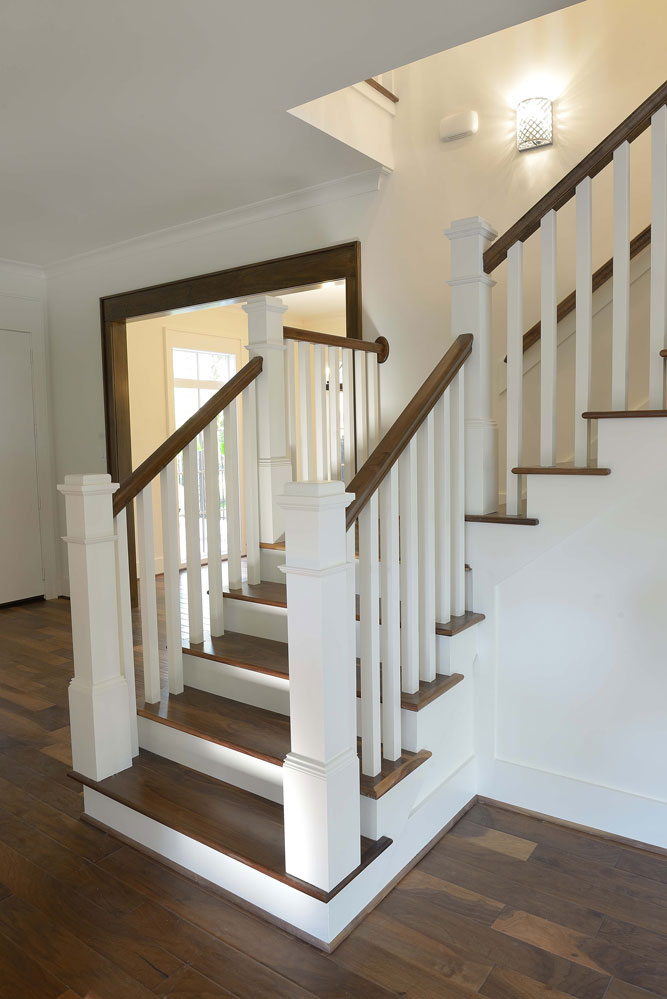 hard-wood-stair-well.jpg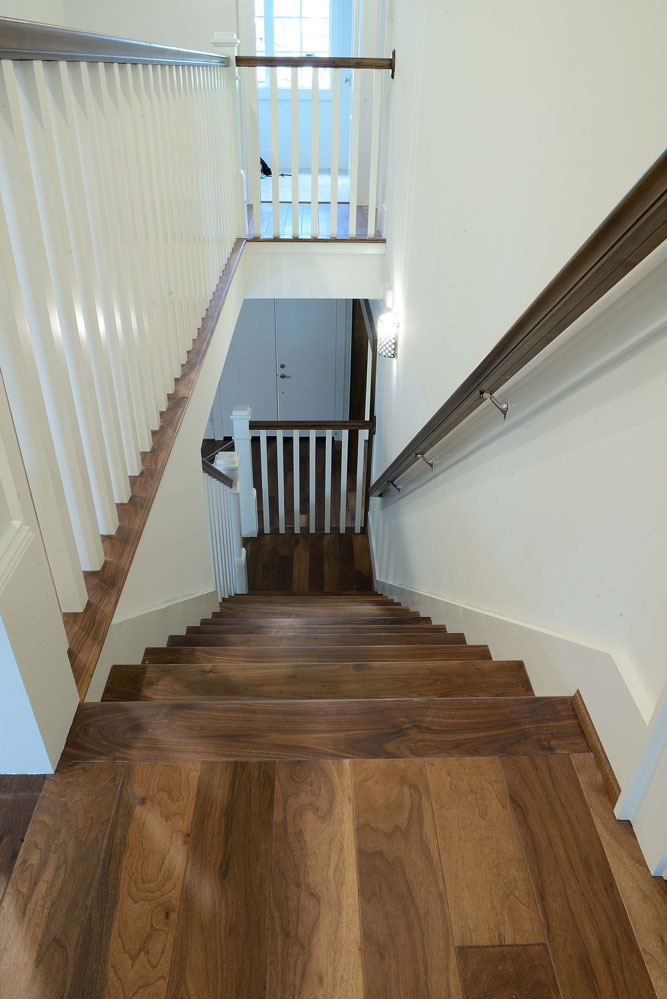 stair-case-view-of-flooring.jpg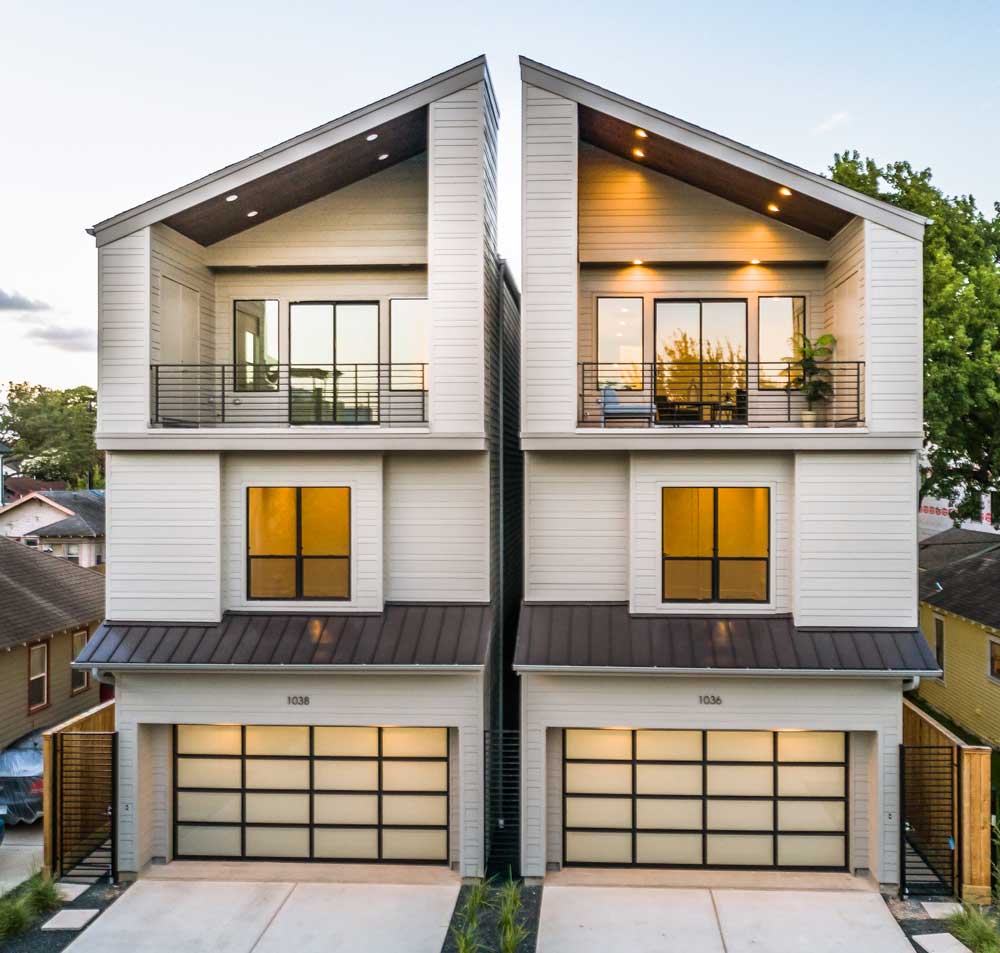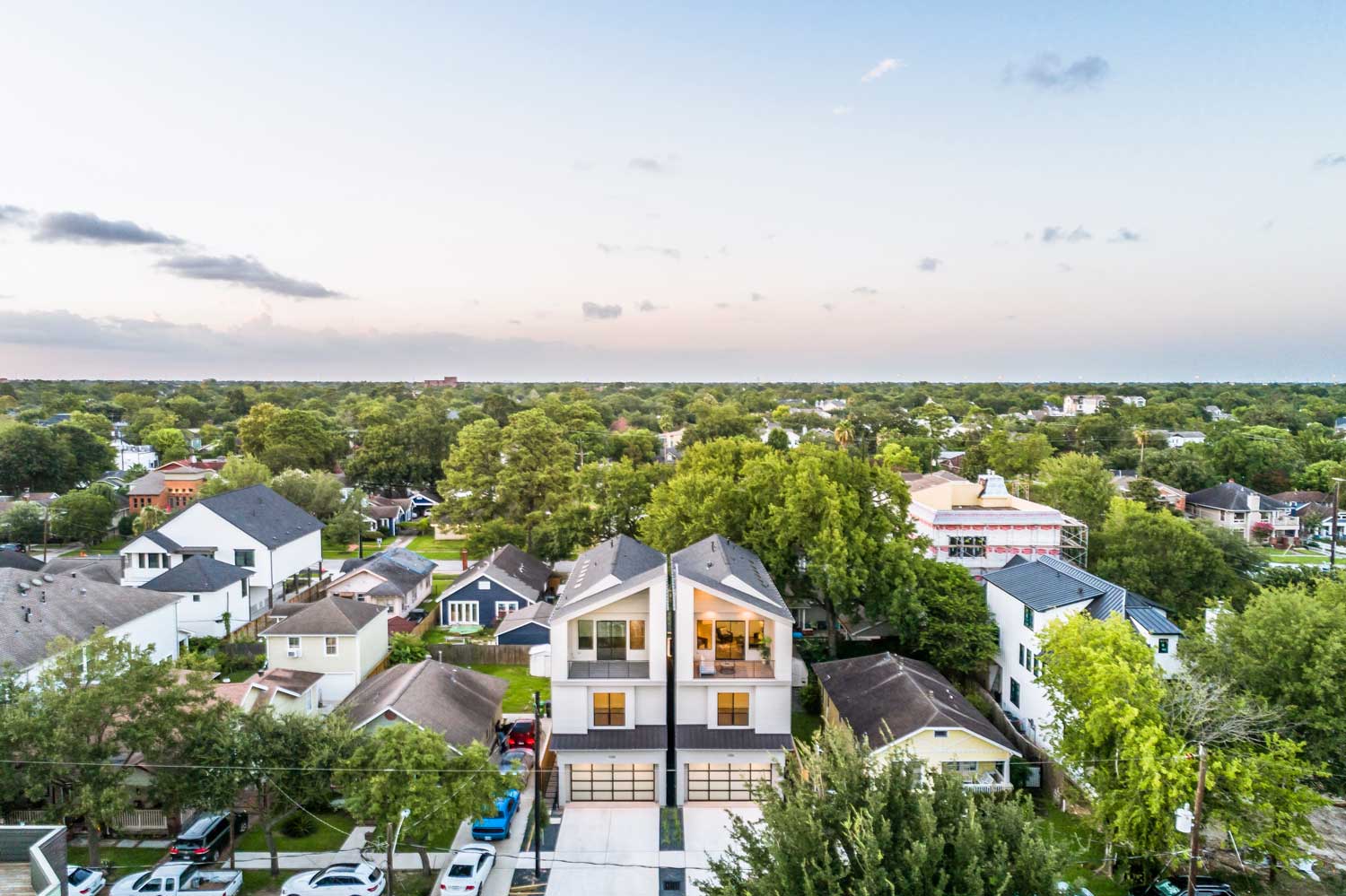 arial-view-of-custom-condo-zero-lot-line-houston-texas.jpg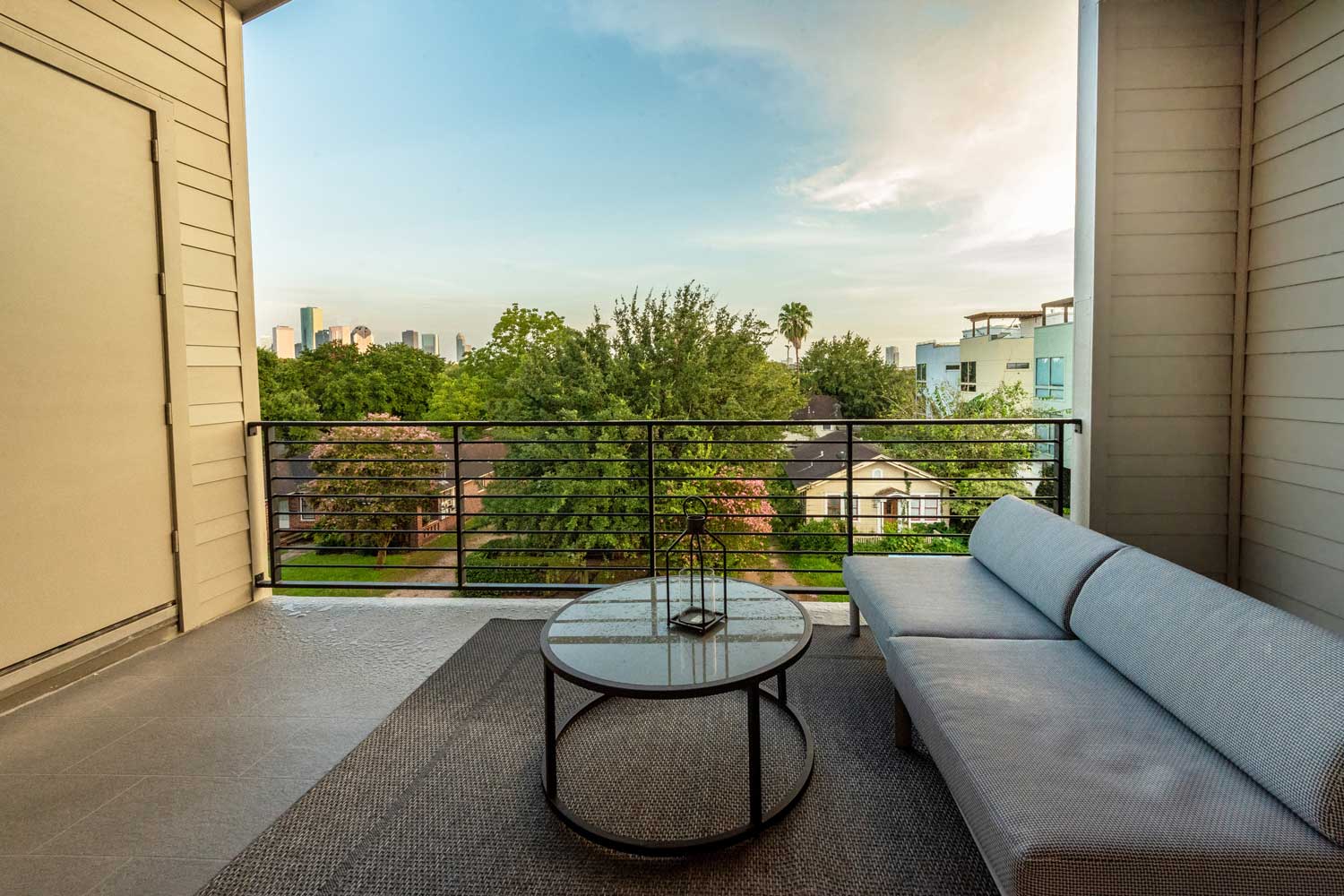 balcony-view-of-custom-home-houston.jpg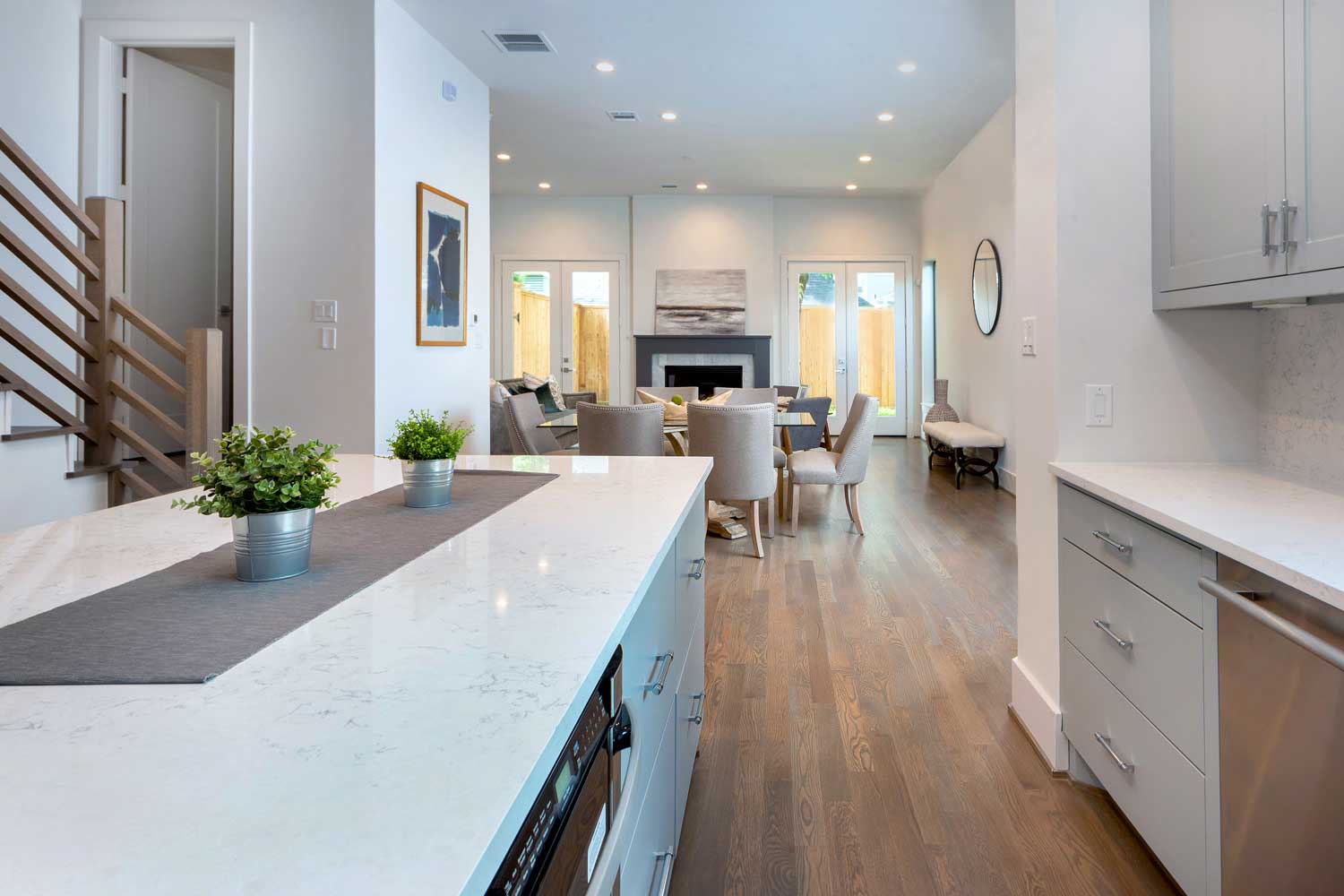 open-floor-plan-kitchen-to-living.jpg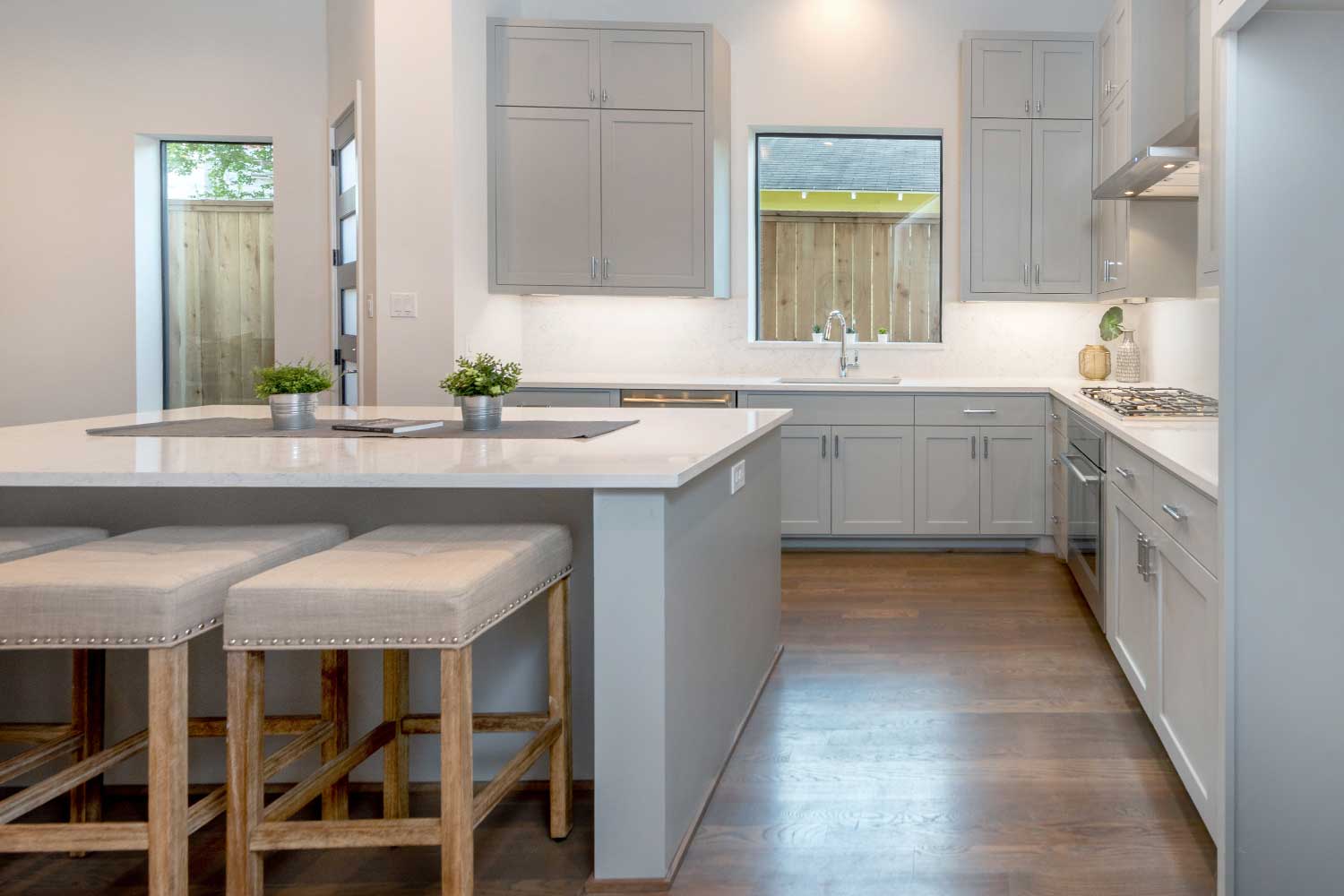 custom-condo-kitchen-island.jpg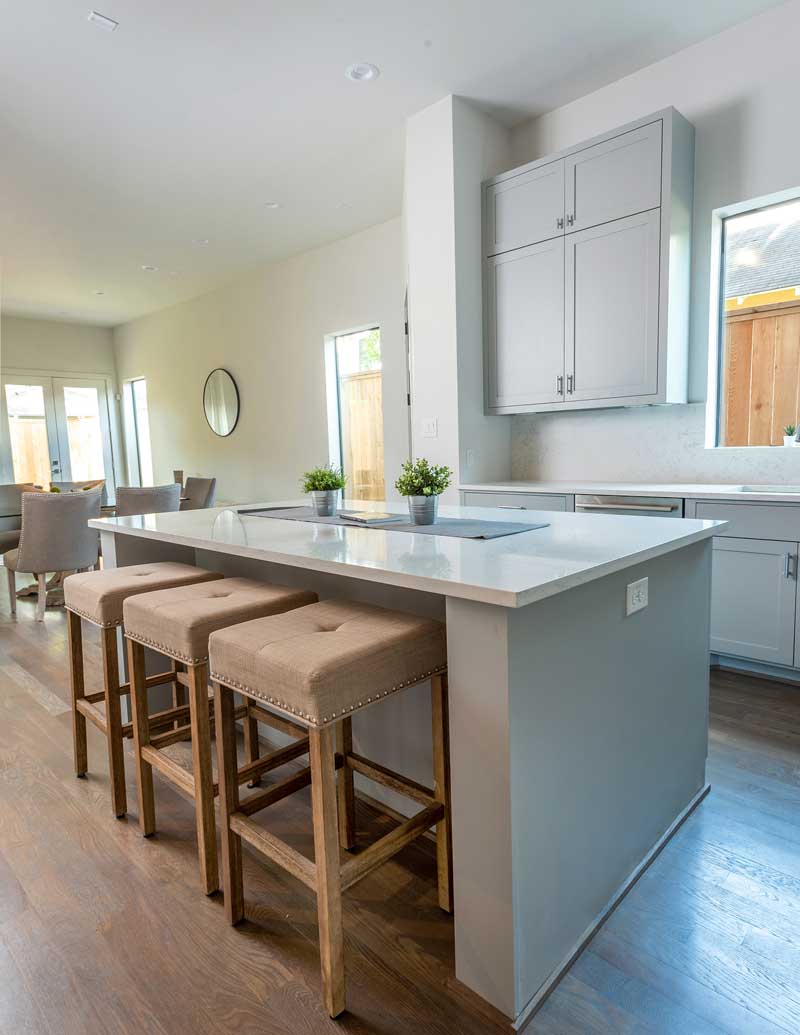 kichen-island-vidw-into-dining.jpg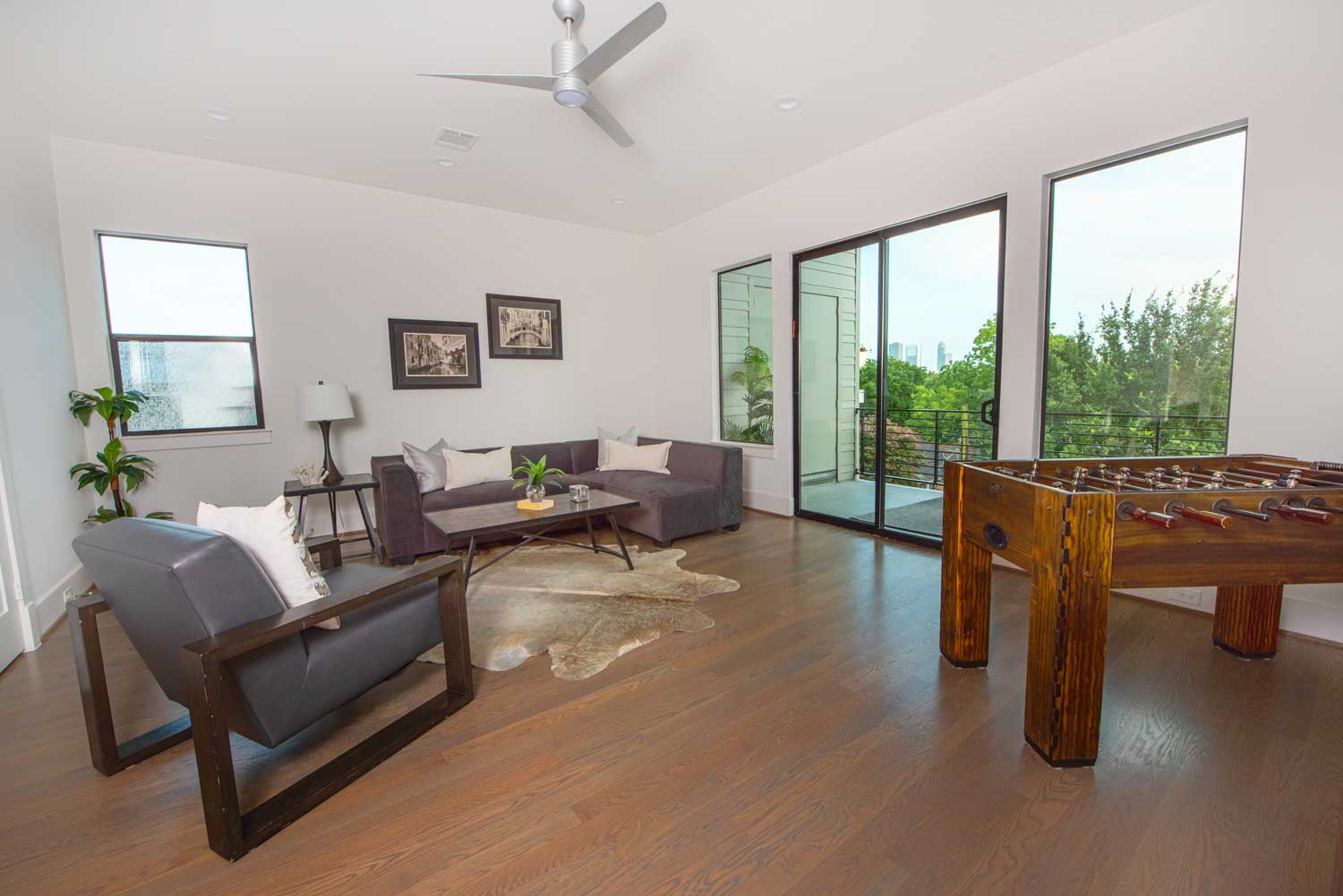 custom-home-living-room-houston.jpg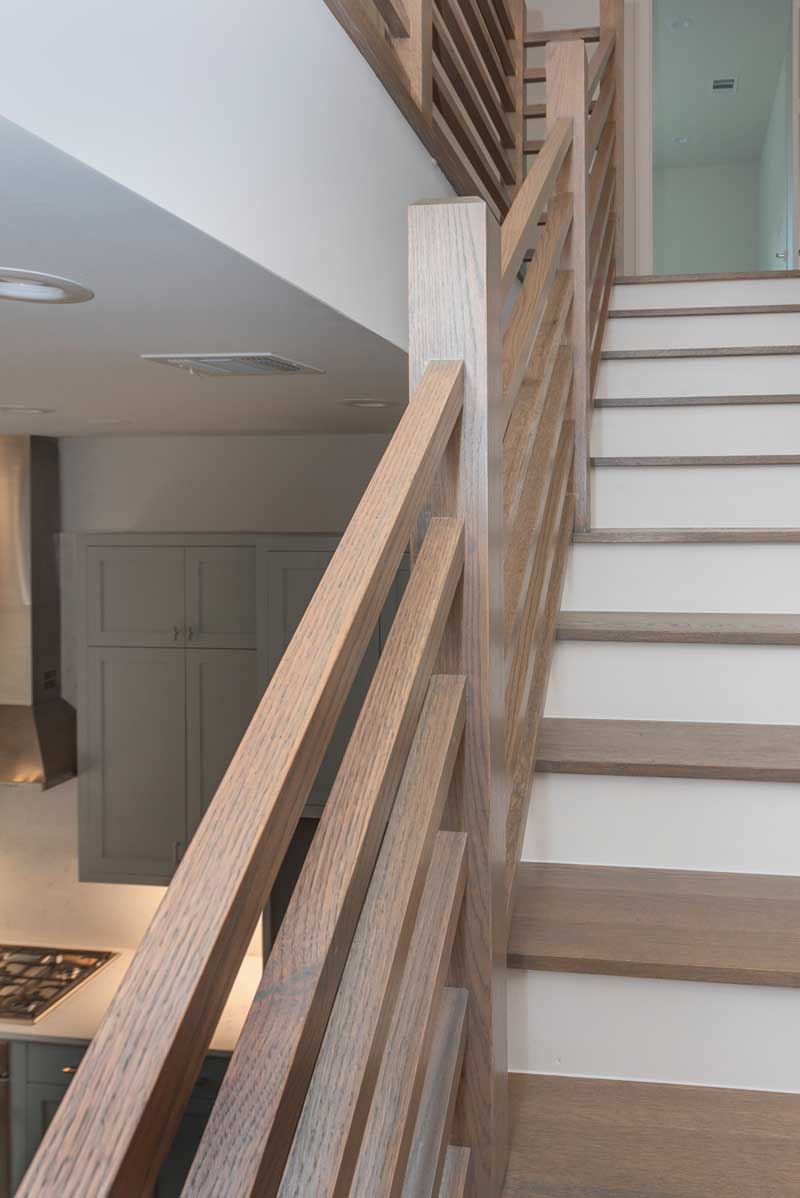 custom-home-stairwell-railing.jpg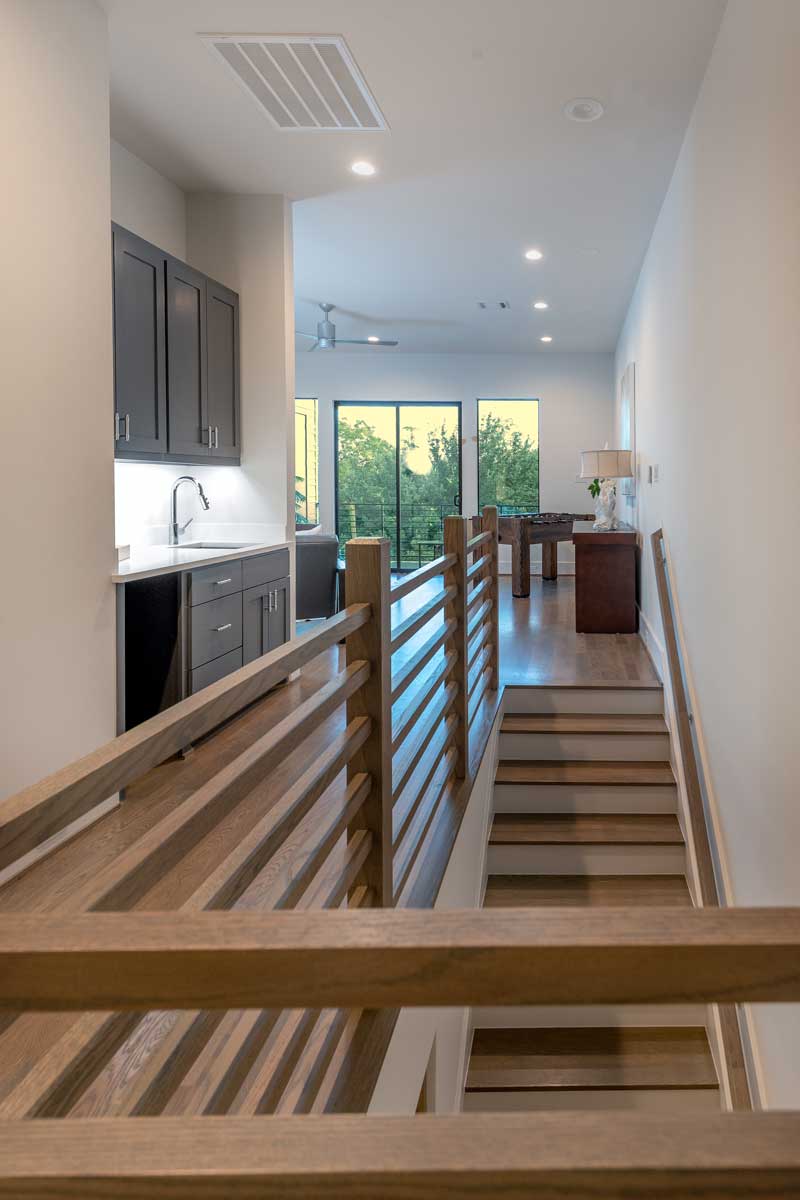 second-floor-kichen-living-room-custom-home.jpg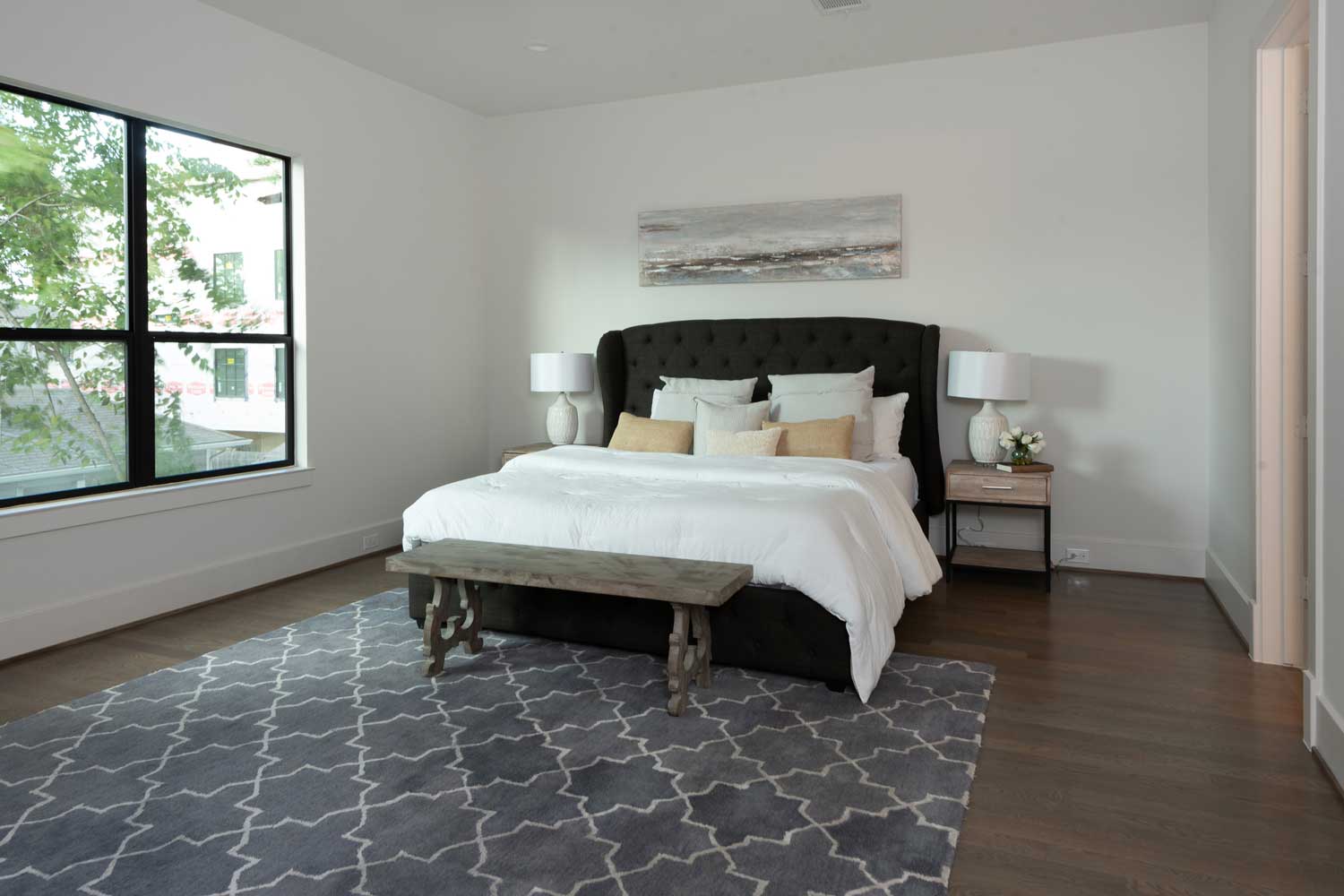 custom-home-bedroom-second-floor-houston.jpg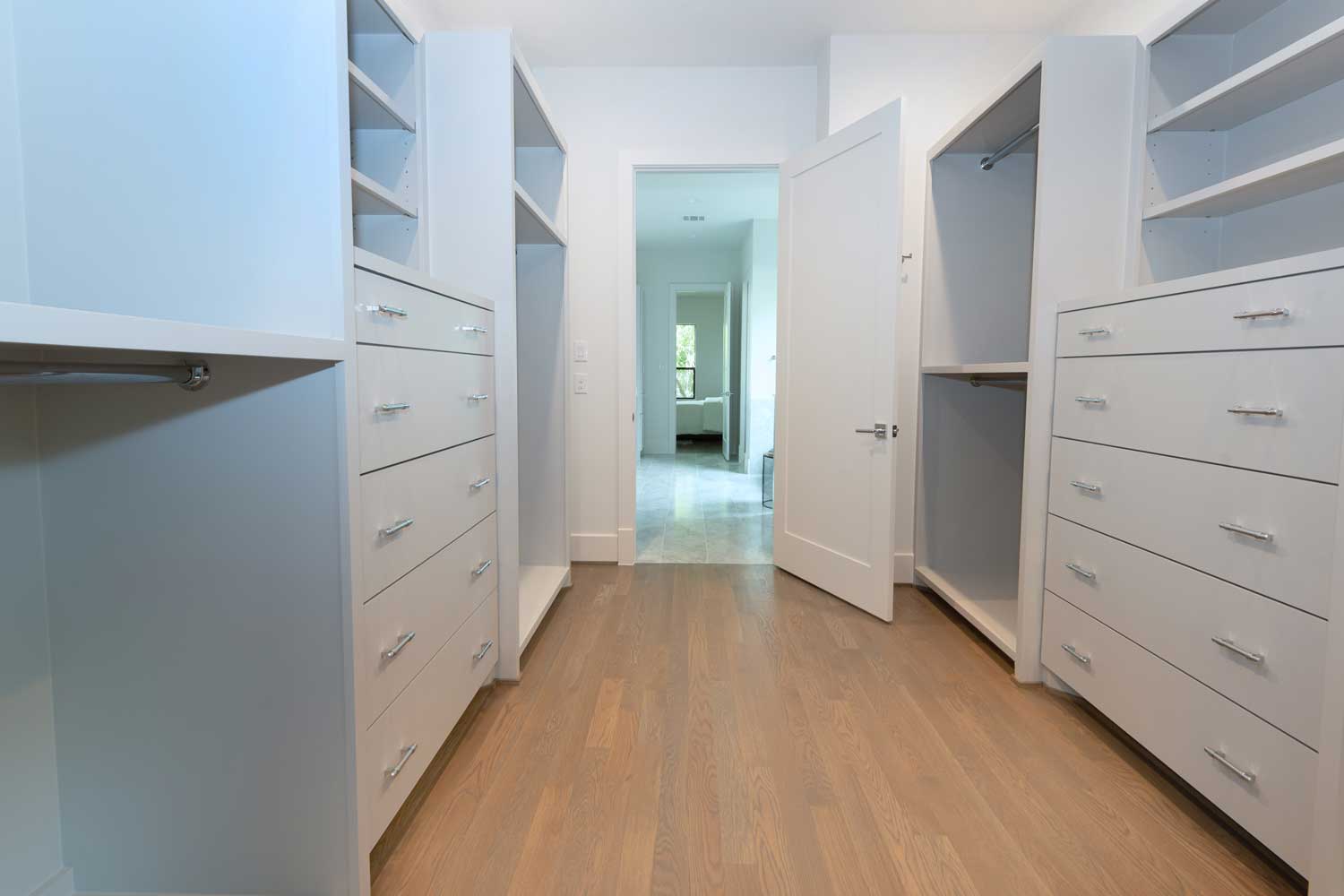 custom-home-walk-in-closet-with-built-in-shelves.jpg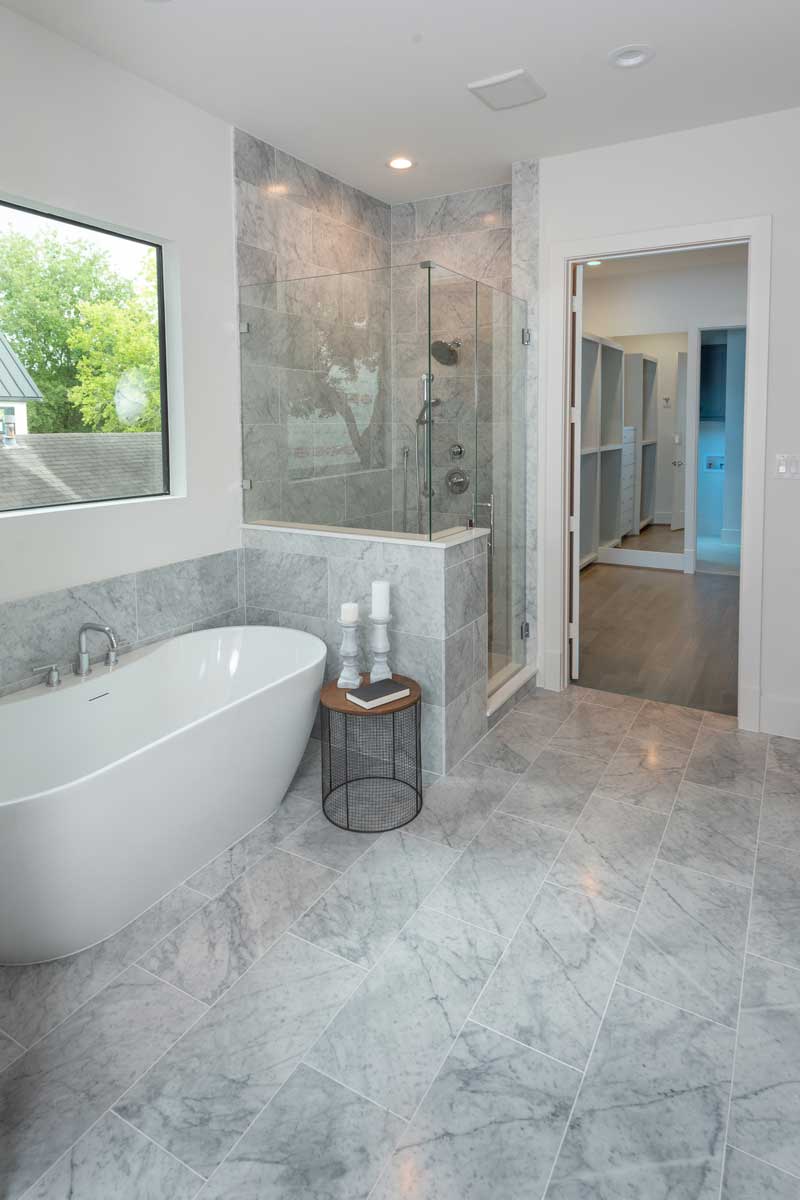 master-bath-custom-home-houston.jpg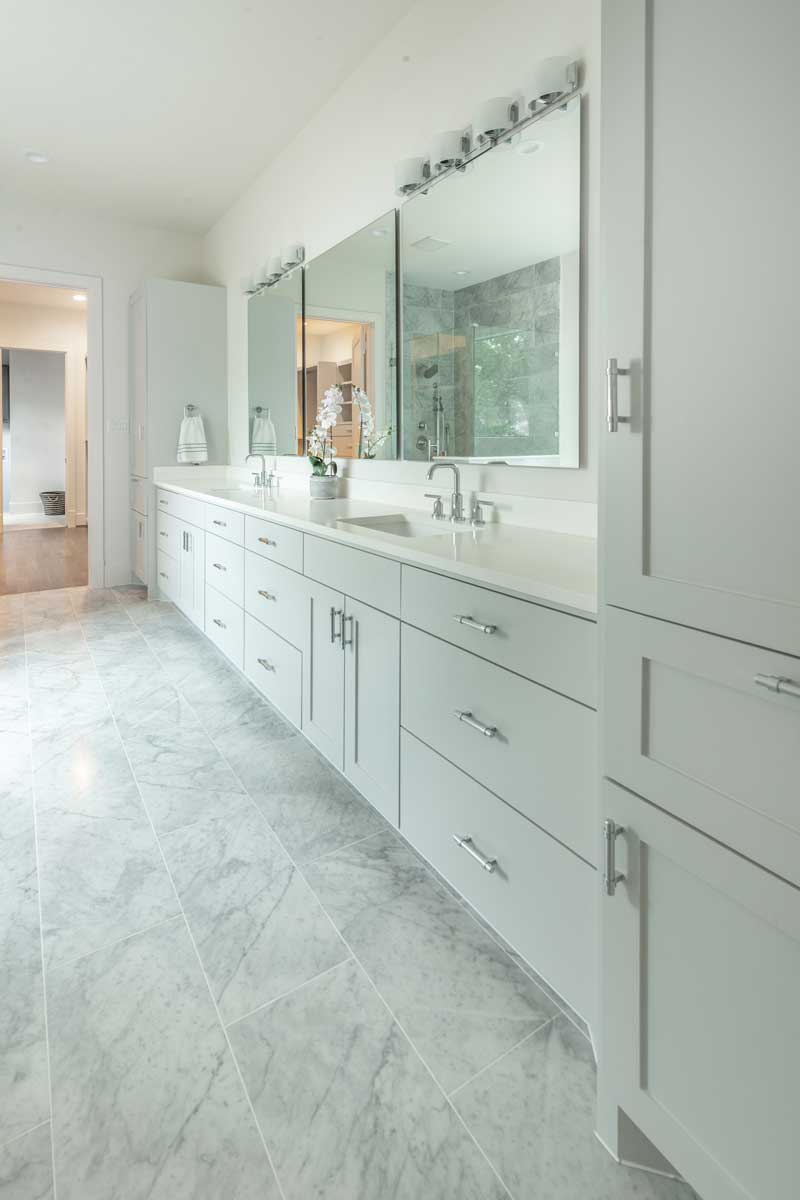 double-sink-vanity-custom-home-houston.jpg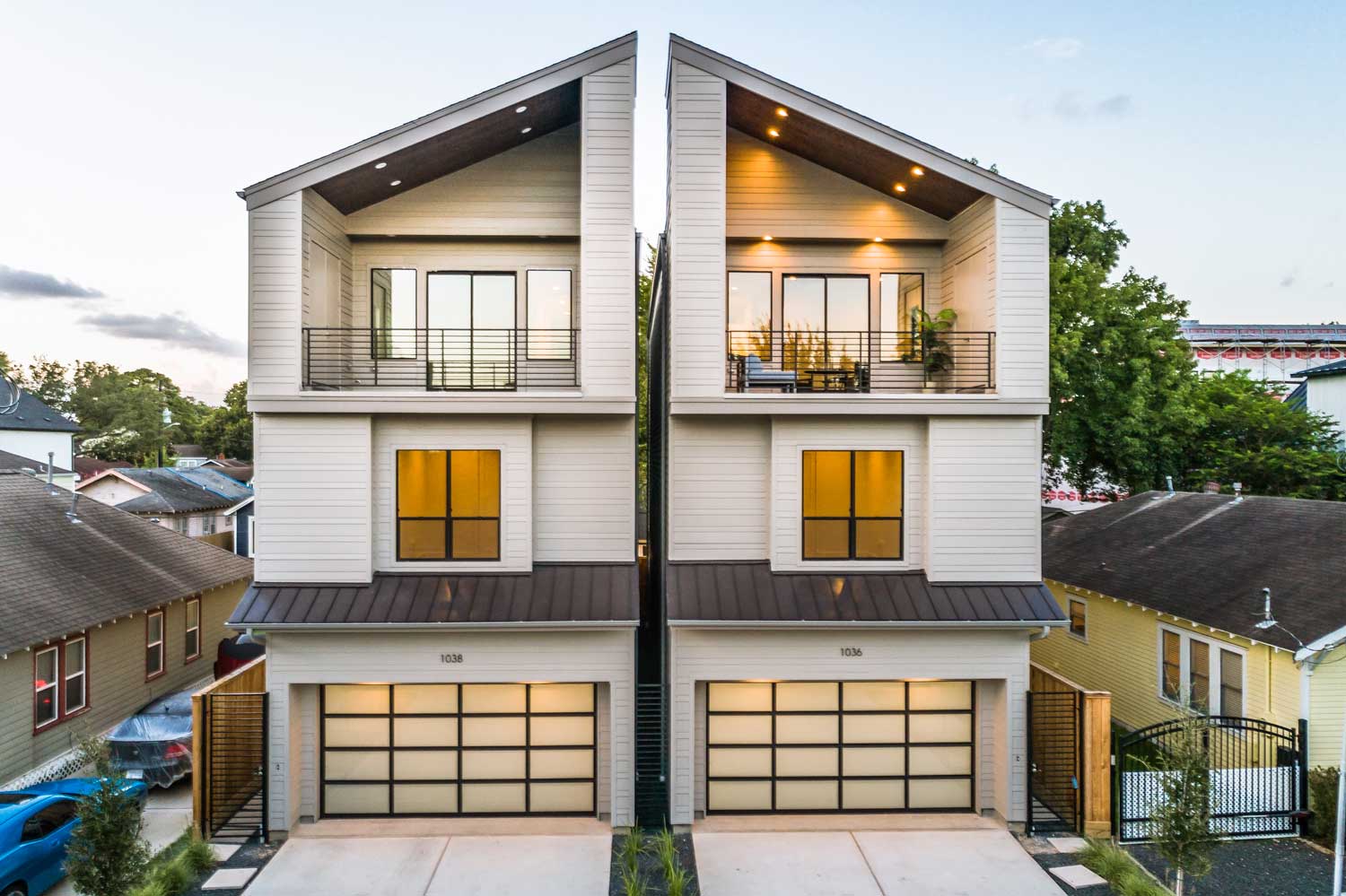 custom-condo-zero-lot-line-houston-texas.jpg
Houston Heights
Stunning soft contemporary home located in the Heights. Designed with the latest trends and sustainable surfaces, this home is enveloped with soaring ceilings, custom built cabinetry, white oak hardwood floors and beveled edge details throughout.
First-level living features an open kitchen with quartz counters, Thermador appliances and eat-in island and continues into the dining and living space with access to the sizable lush yard. The large master suite has the convenience of a dry bar and treetop views leading you to the ensuite bath featuring Carrera marble, standalone tub, separate shower and massive custom walk-in closet.
Sliding glass doors allow for sprawling entertaining to flow from the game room to the oversized covered terrace with impressive downtown city views.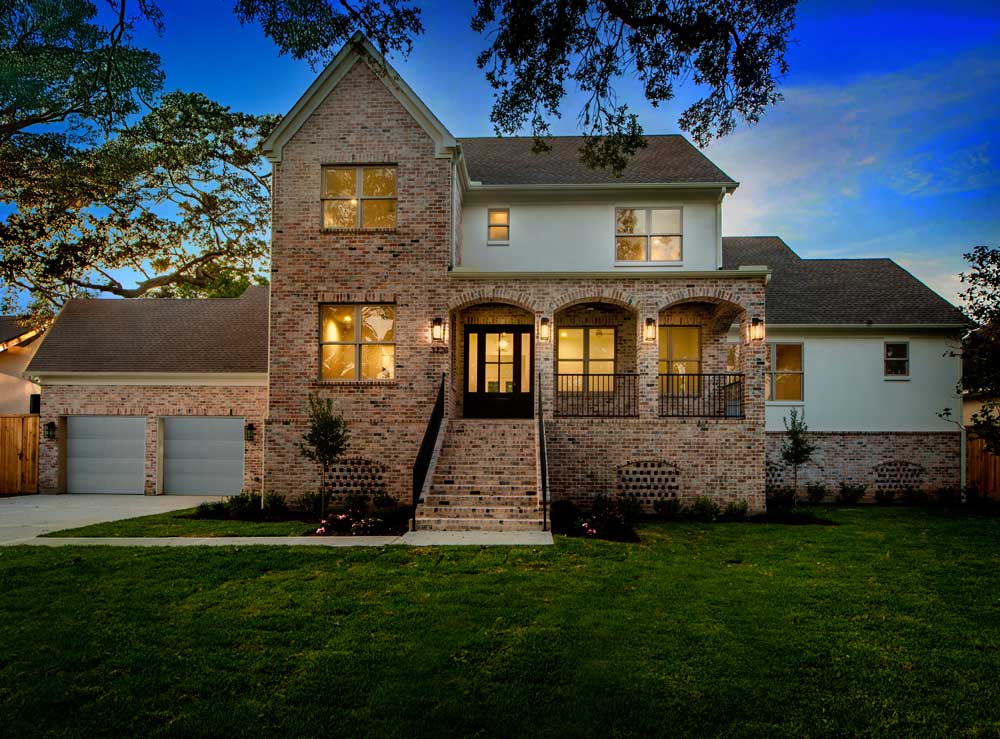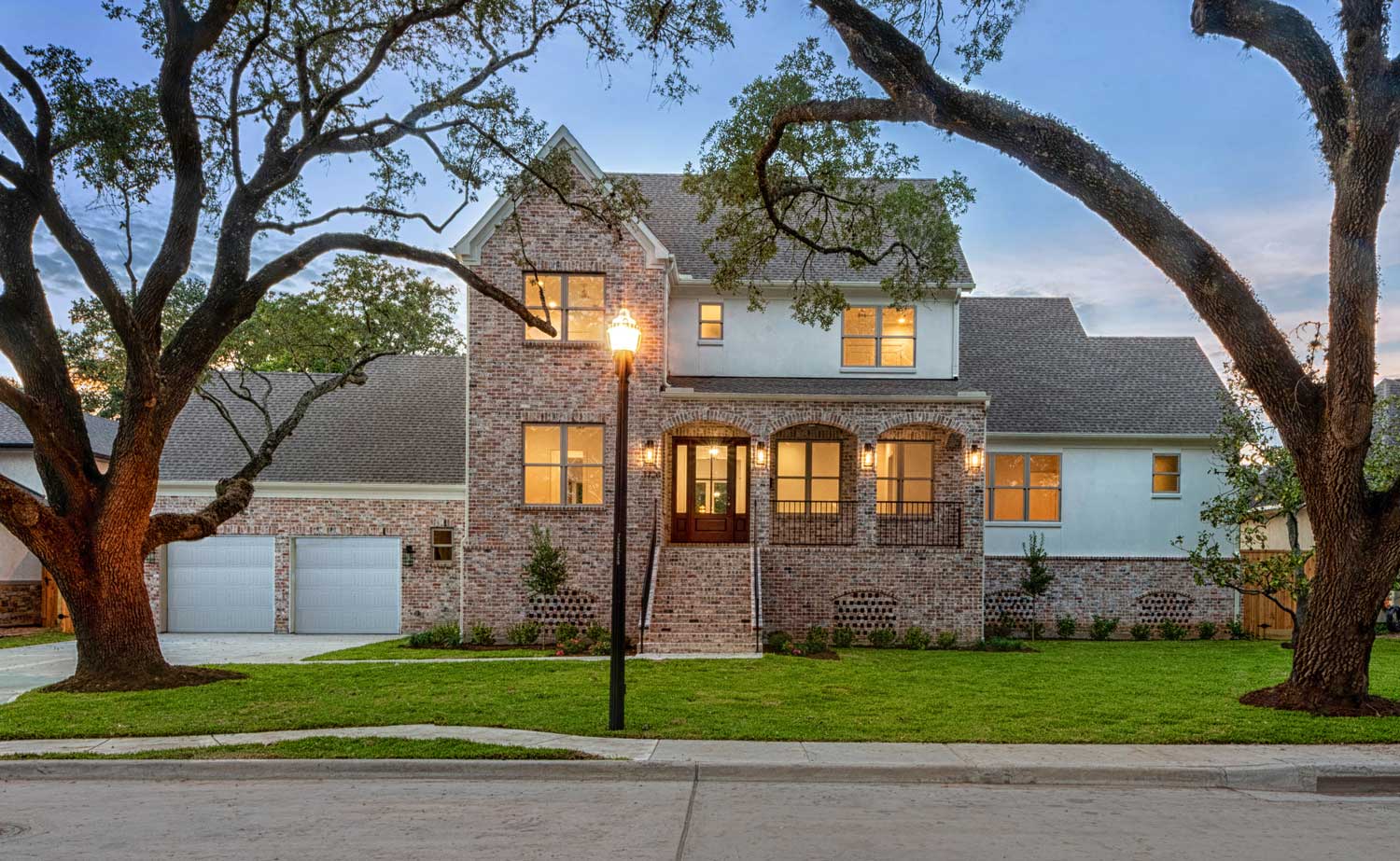 custom-home-houston-texas-brick-and-stucco.jpg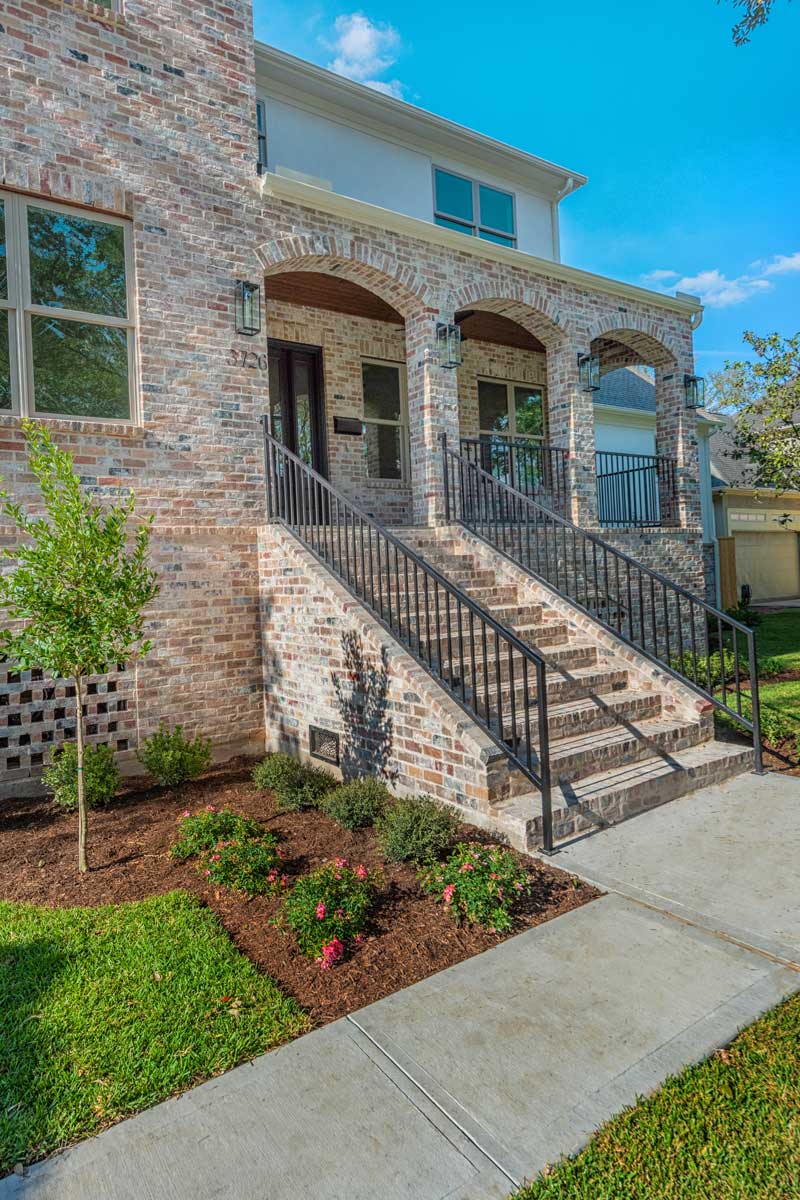 brick-front-steps-to-custom-home-houston-texas.jpg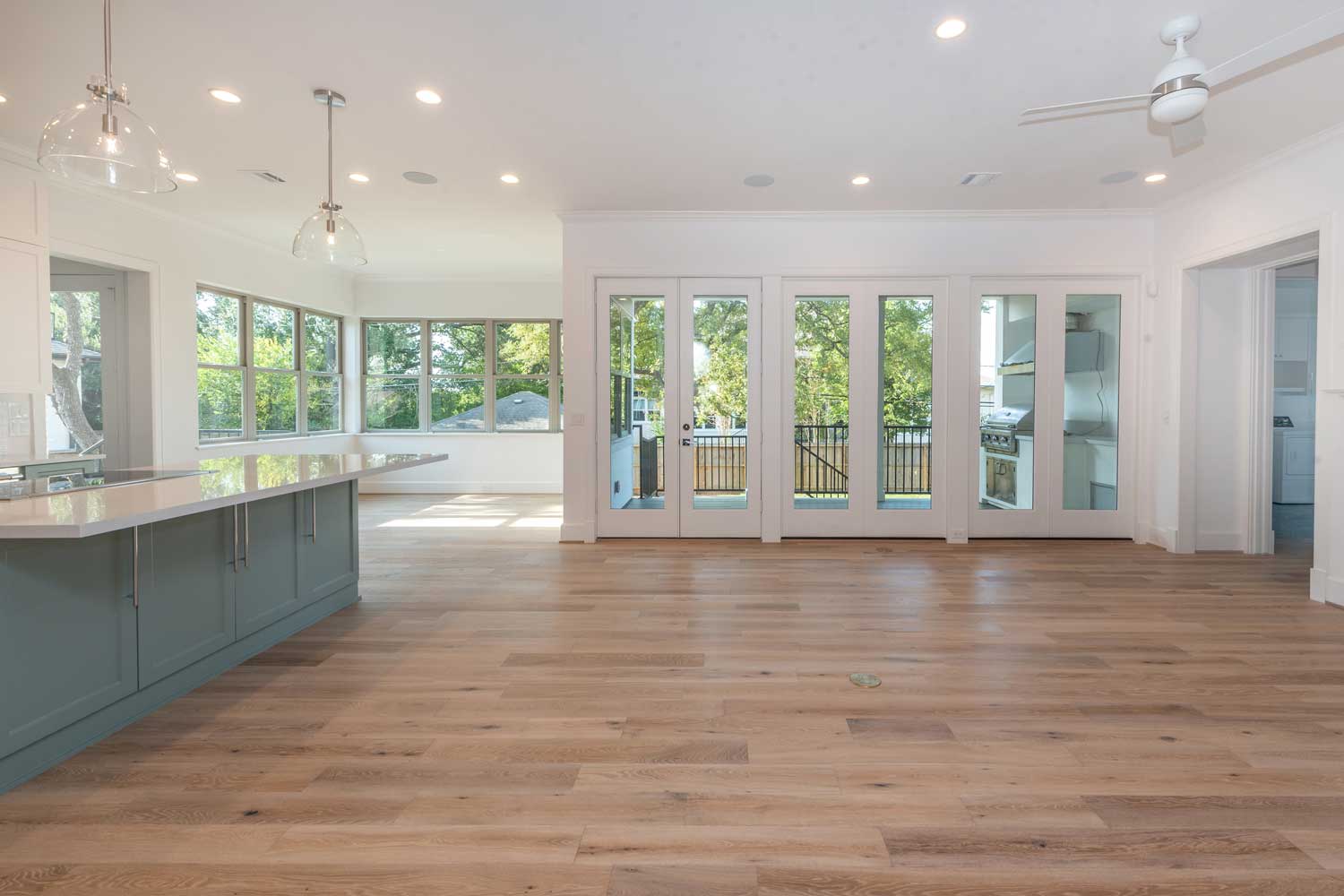 custom-home-living-space-with-large-windows-for-natural-light.jpg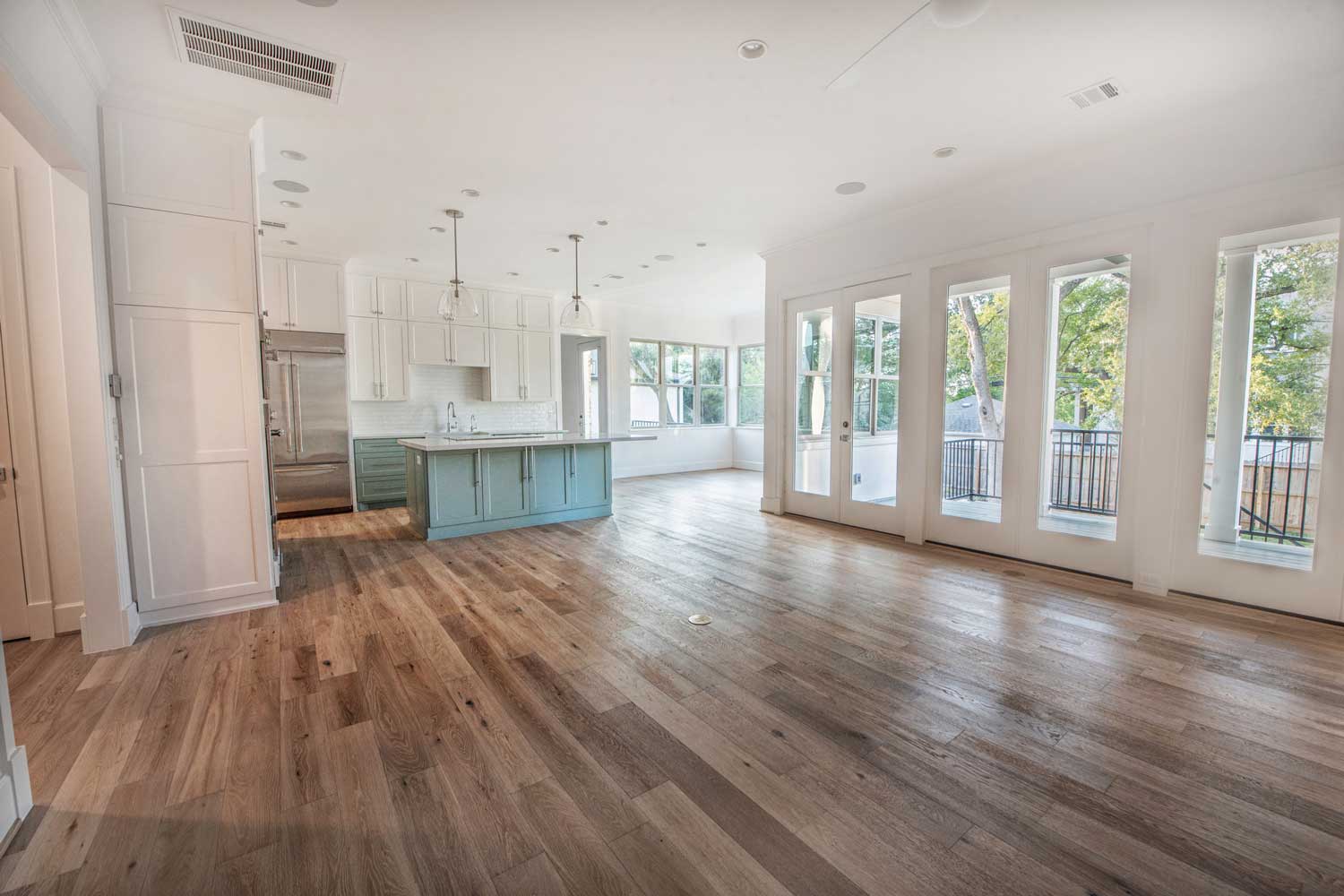 georgeous-hard-wood-floors-and-natural-light-custom-home-houston.jpg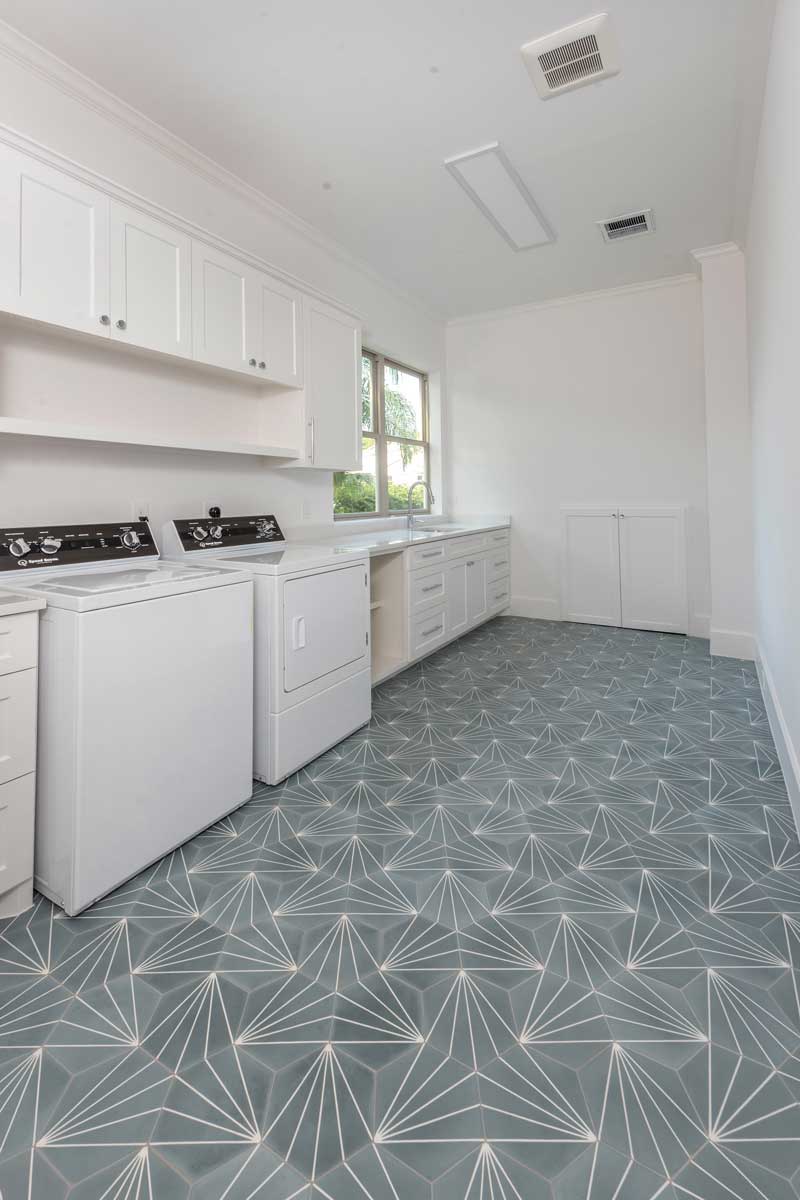 easy-living-laundry-room-custom-home-houston.jpg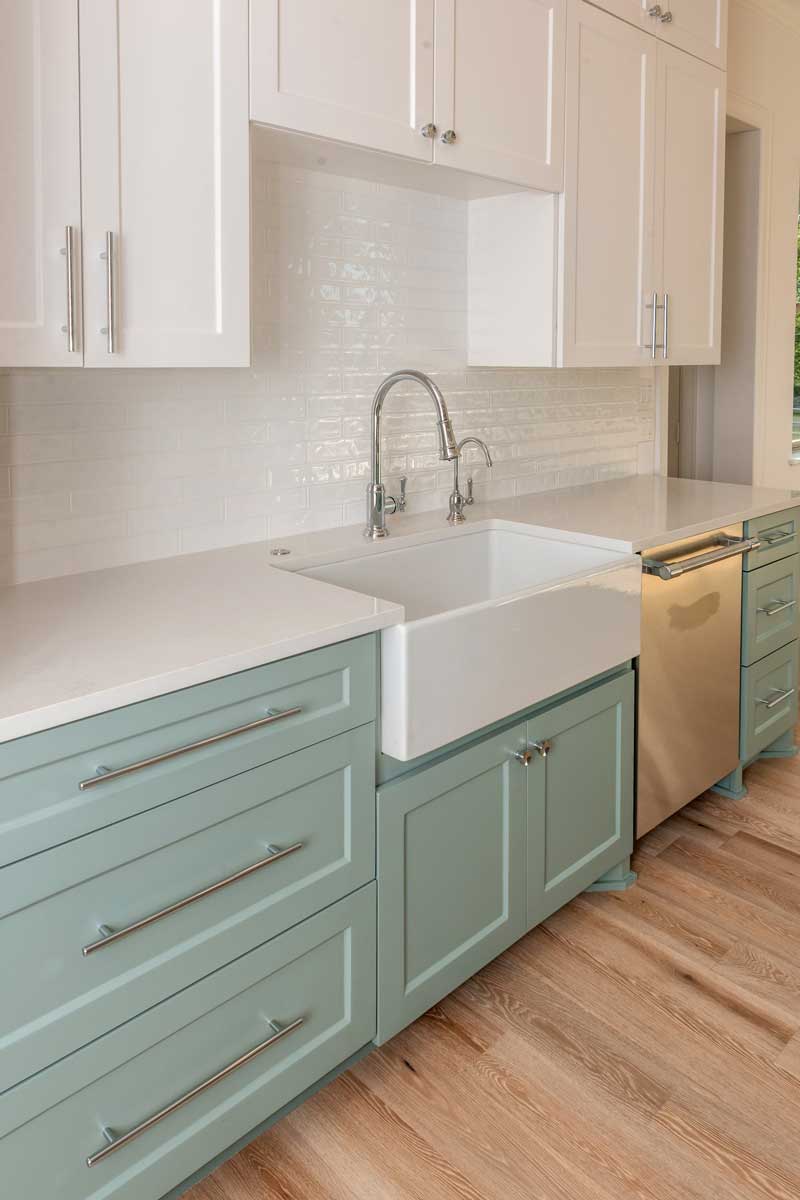 custom-kitchen-deep-sink-new-home-houston-texas.jpg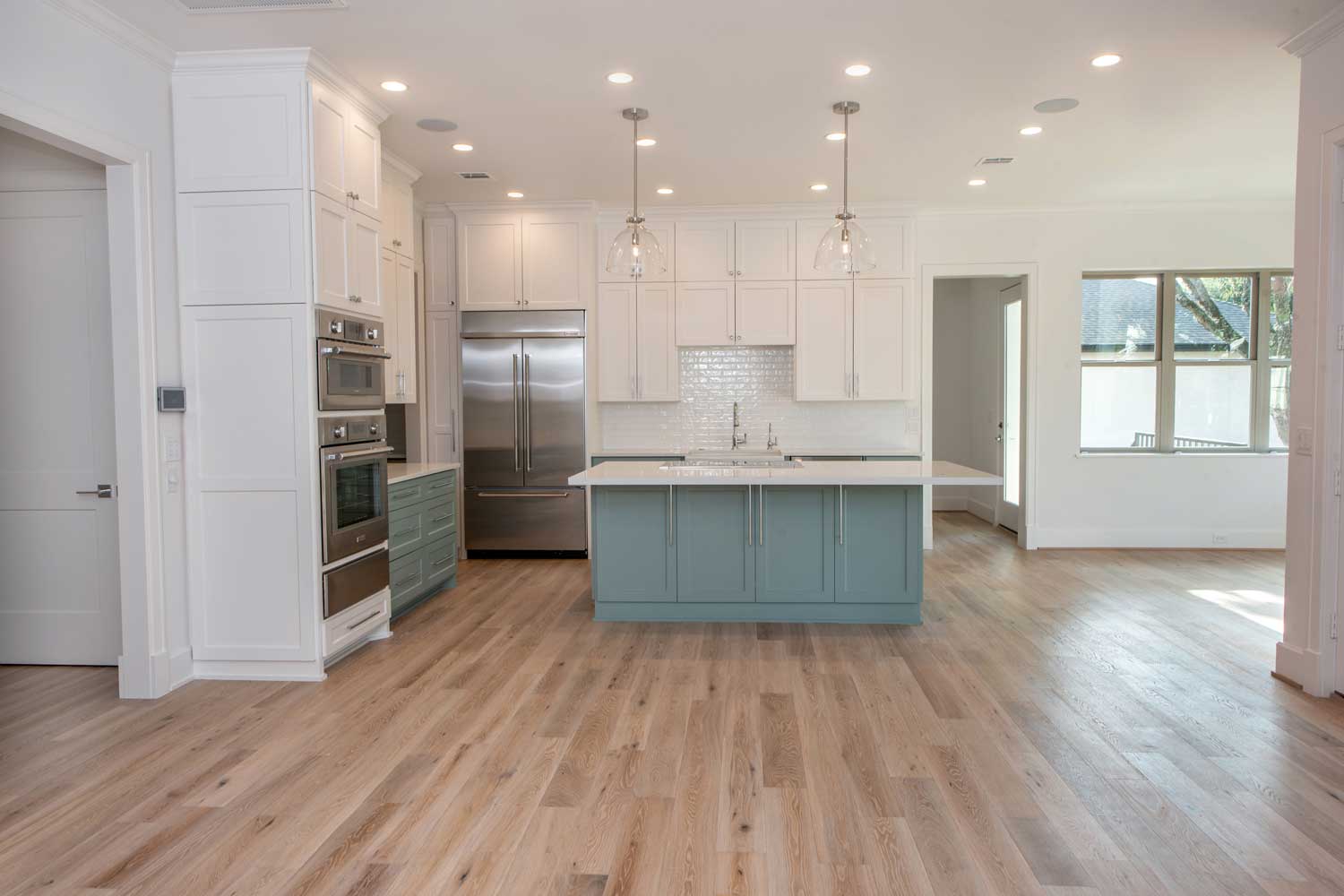 custom-home-open-floor-plan-houston.jpg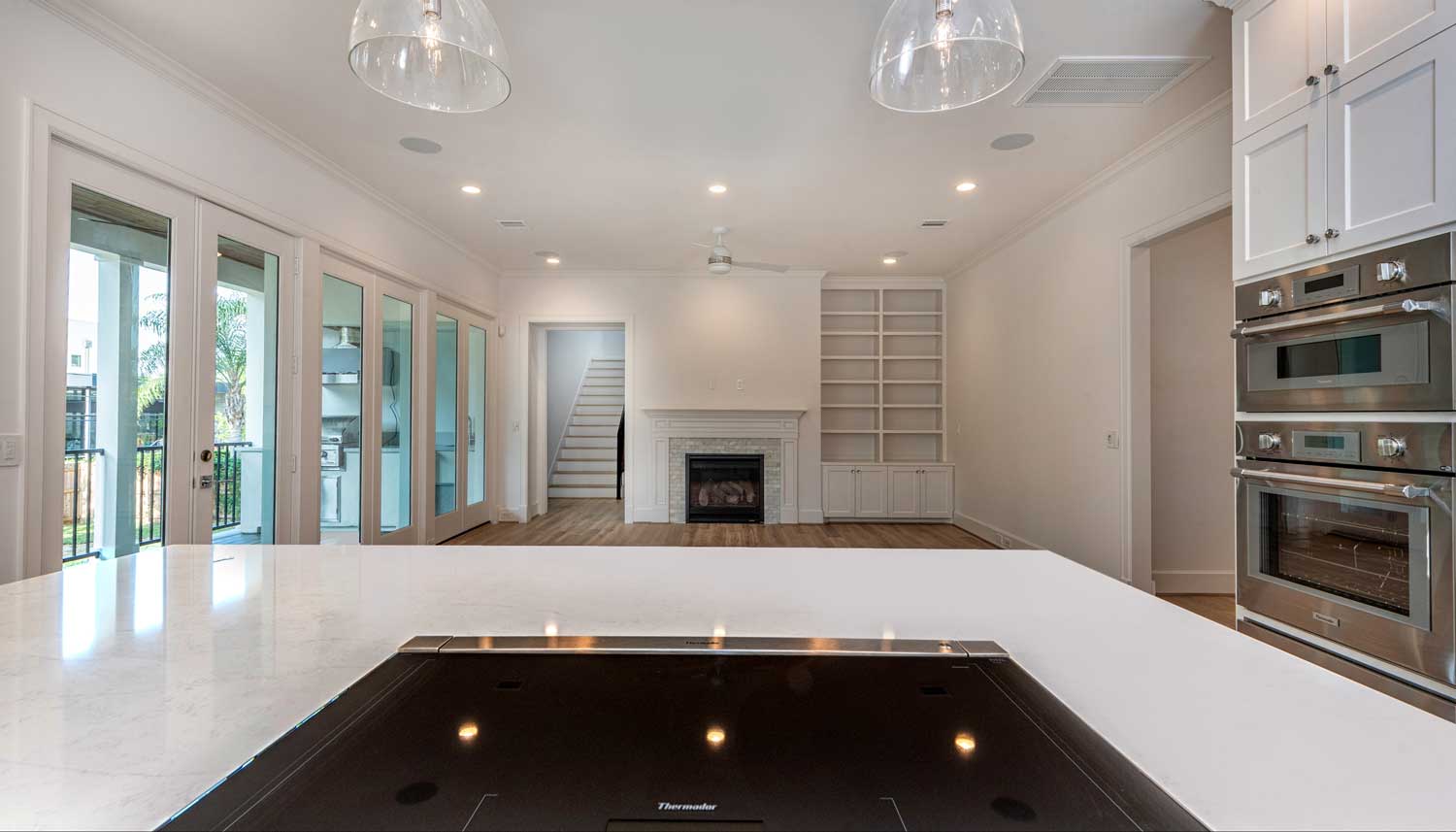 kitchen-to-living-room-and-deck-custom-home-houston.jpg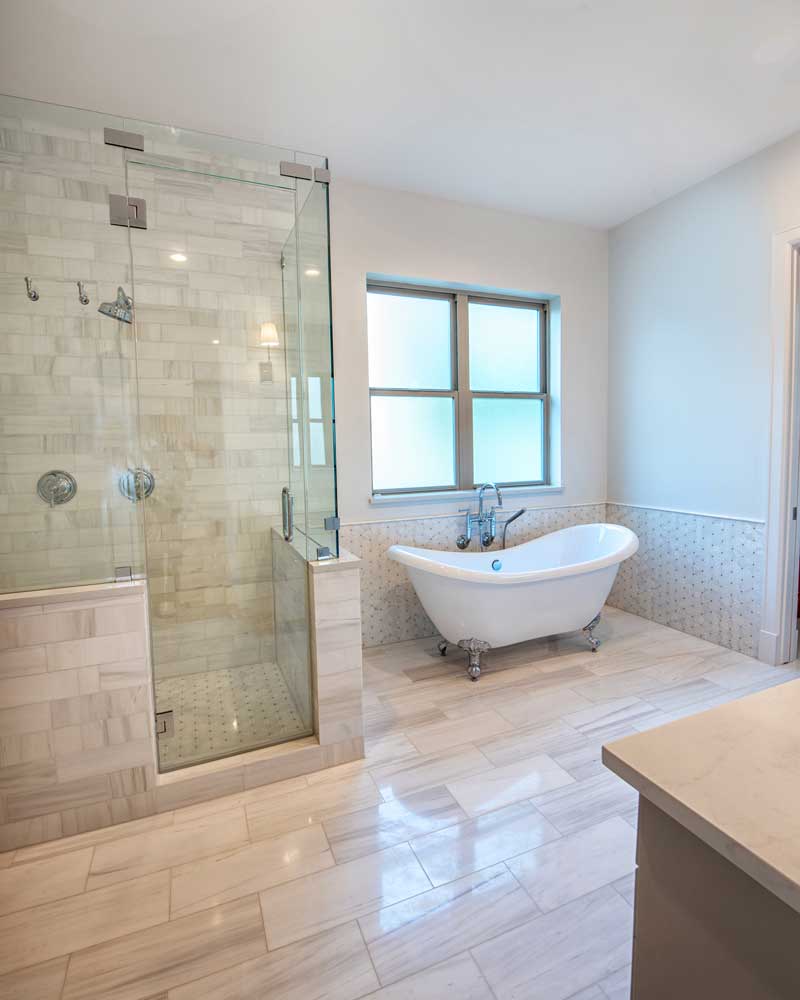 master-bath-show-and-claw-foot-tub.jpg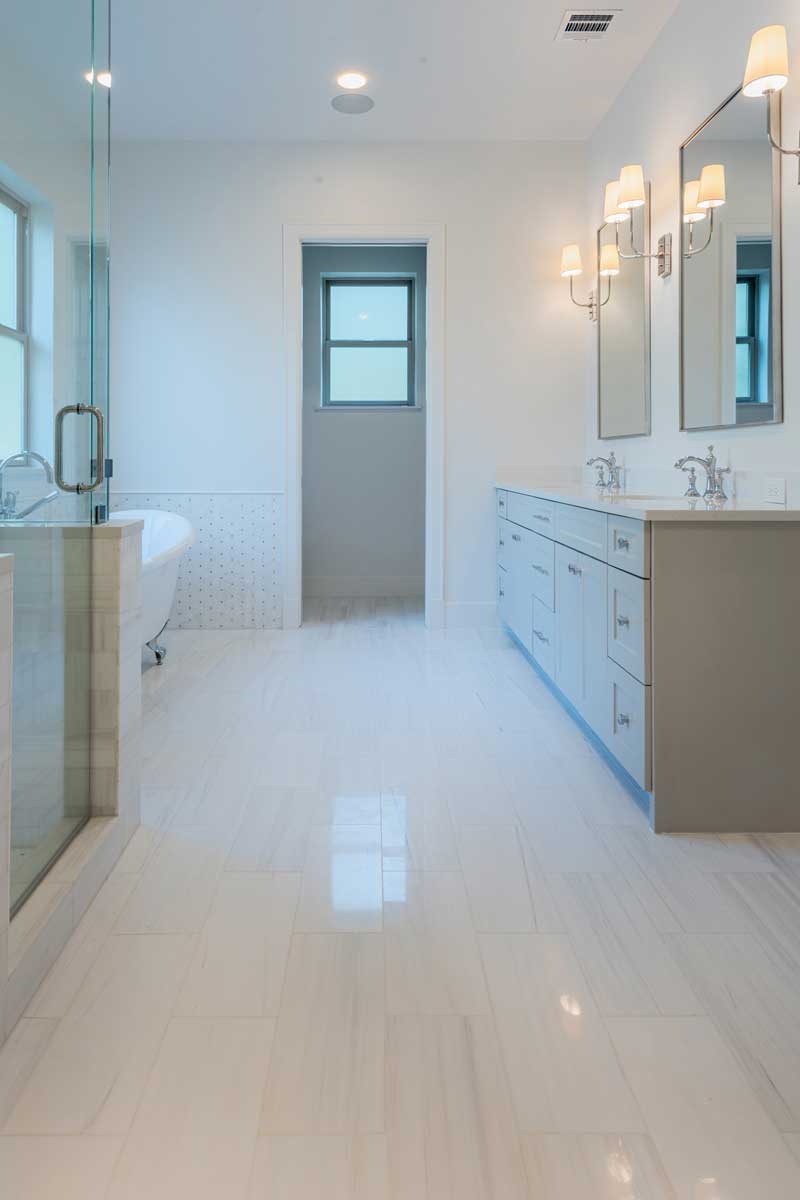 master-bath-tile-and-double-sink-countertops.jpg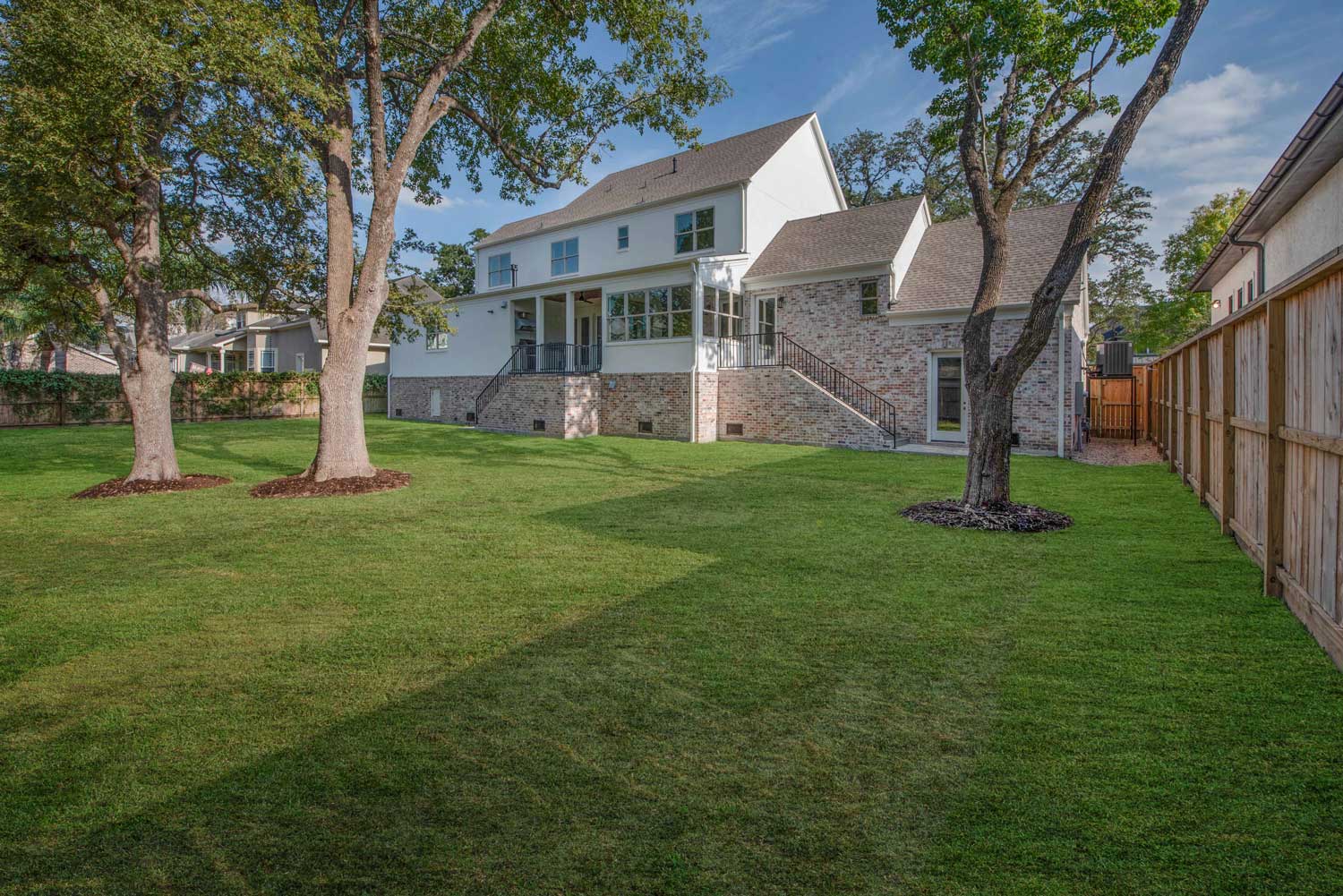 backyard-of-custom-home-houston-texas.jpg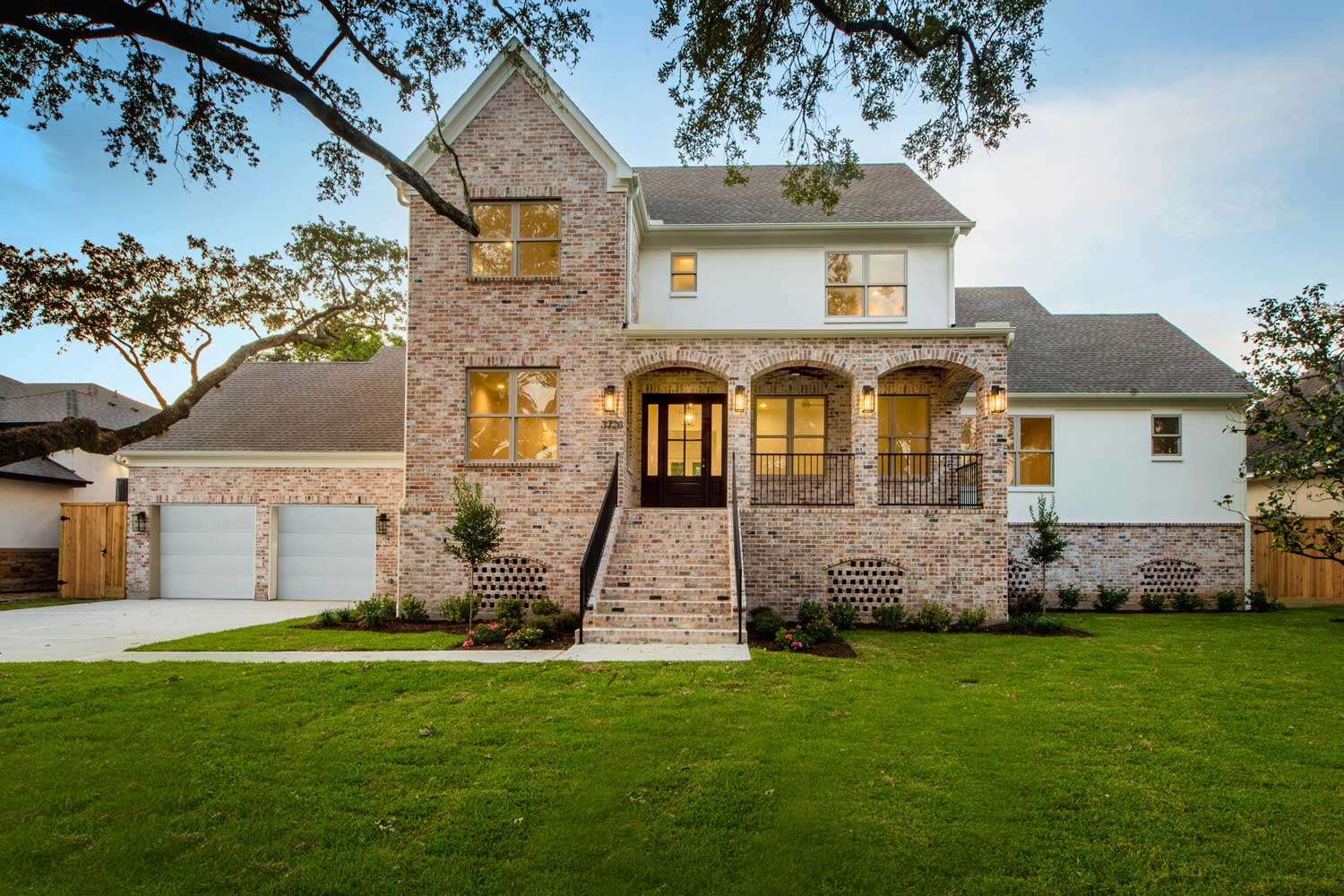 custom-home-built-on-empty-lot-southwest-downtown-houston.jpg
Light and Bright Old Texas Brick
near The Medical Center of Houston
Enter this home through its custom-built front door with dual sidelights, and you realize immediately: It was designed to feel light and bright.
The gorgeous exterior combines the very best of Old Texas Brick and stucco. Boasting spacious, covered porches both front and back gives this already spacious, open layout even more livable space.
With so many beautiful trees protected during design, this home feels like a far-away destination, but is just minutes from the medical center. A farmhouse sink, Thermador appliances, quartz countertops throughout, custom iron stair railings inside and out, a freestanding, clawfoot tub, and custom cabinetry are but a few of its awe-inspiring finishes.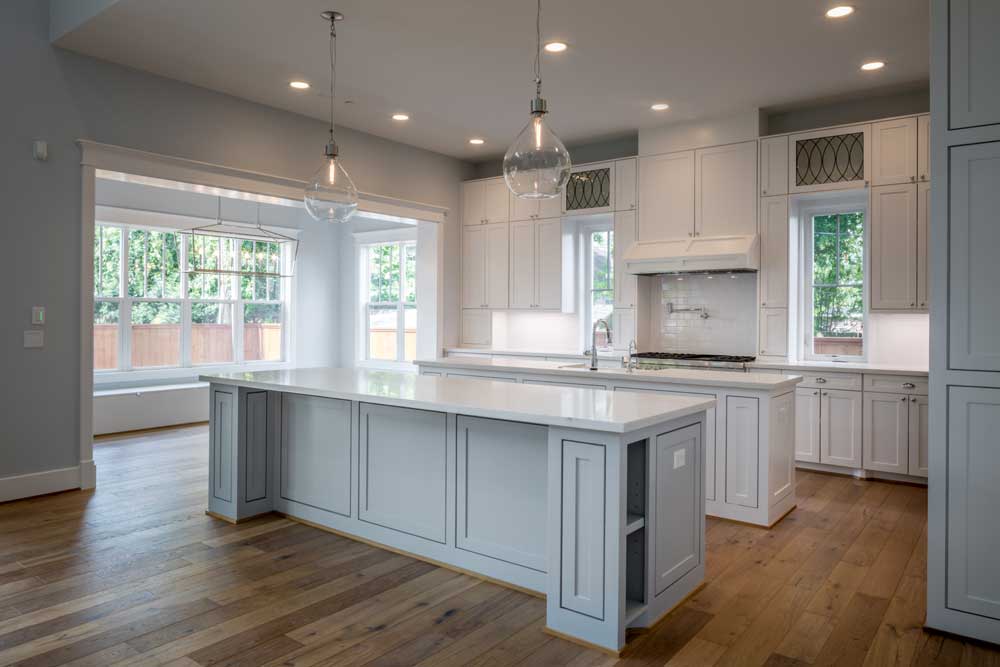 Bellaire
This custom-built Bellaire home of over 4500 sq feet evokes craftsman elements throughout its interior. A double island chef's kitchen is great for entertaining. The luxurious owner's suite has marble floors, countertops, large shower with a clawfoot soaker tub. The owner built on the site of the childhood home.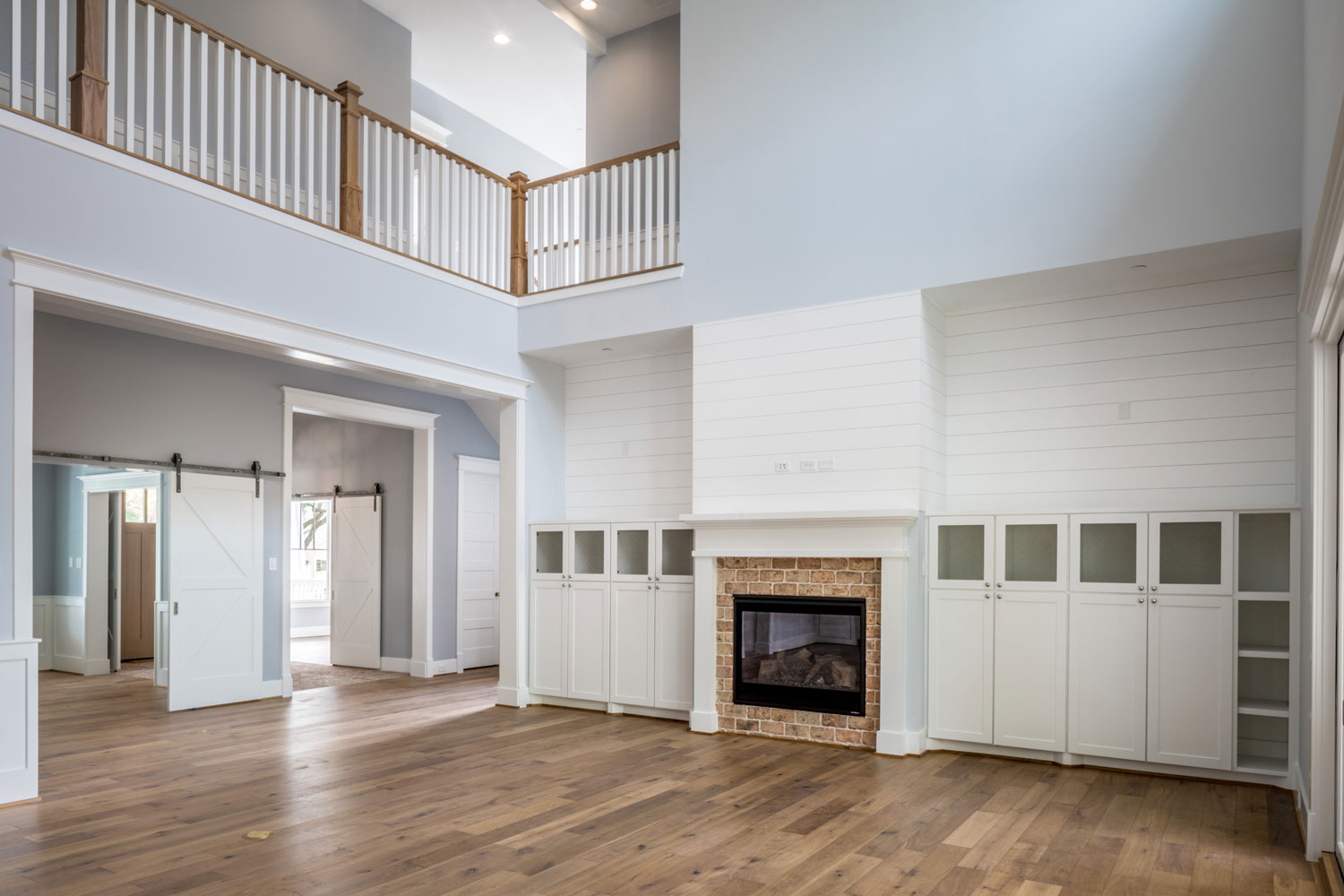 living-room-built-in-bookshelves-fireplace-hardwood-floors-in-new-home.jpg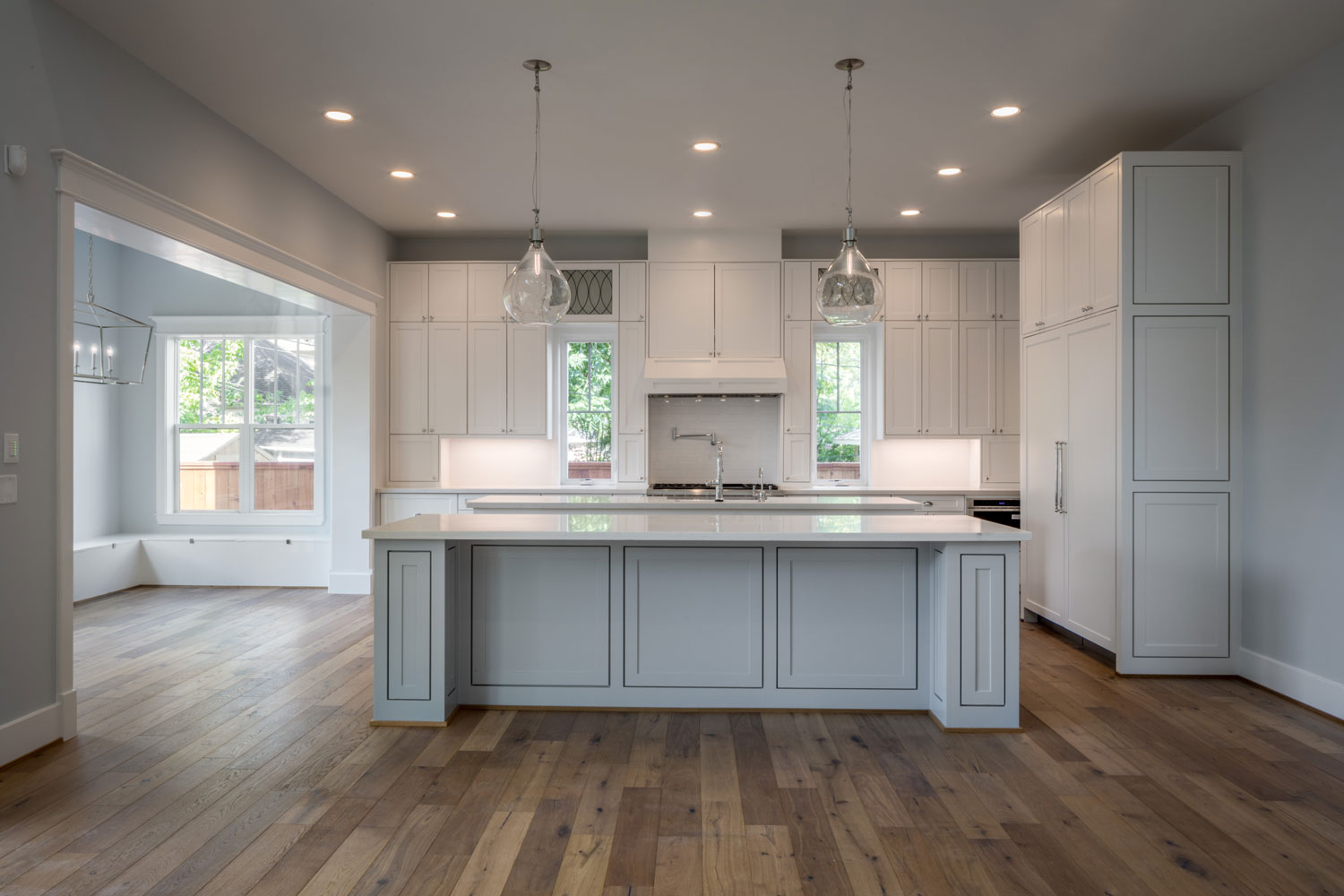 custom-kitchen-design-with-two-islands-and-breakfast-nook.jpg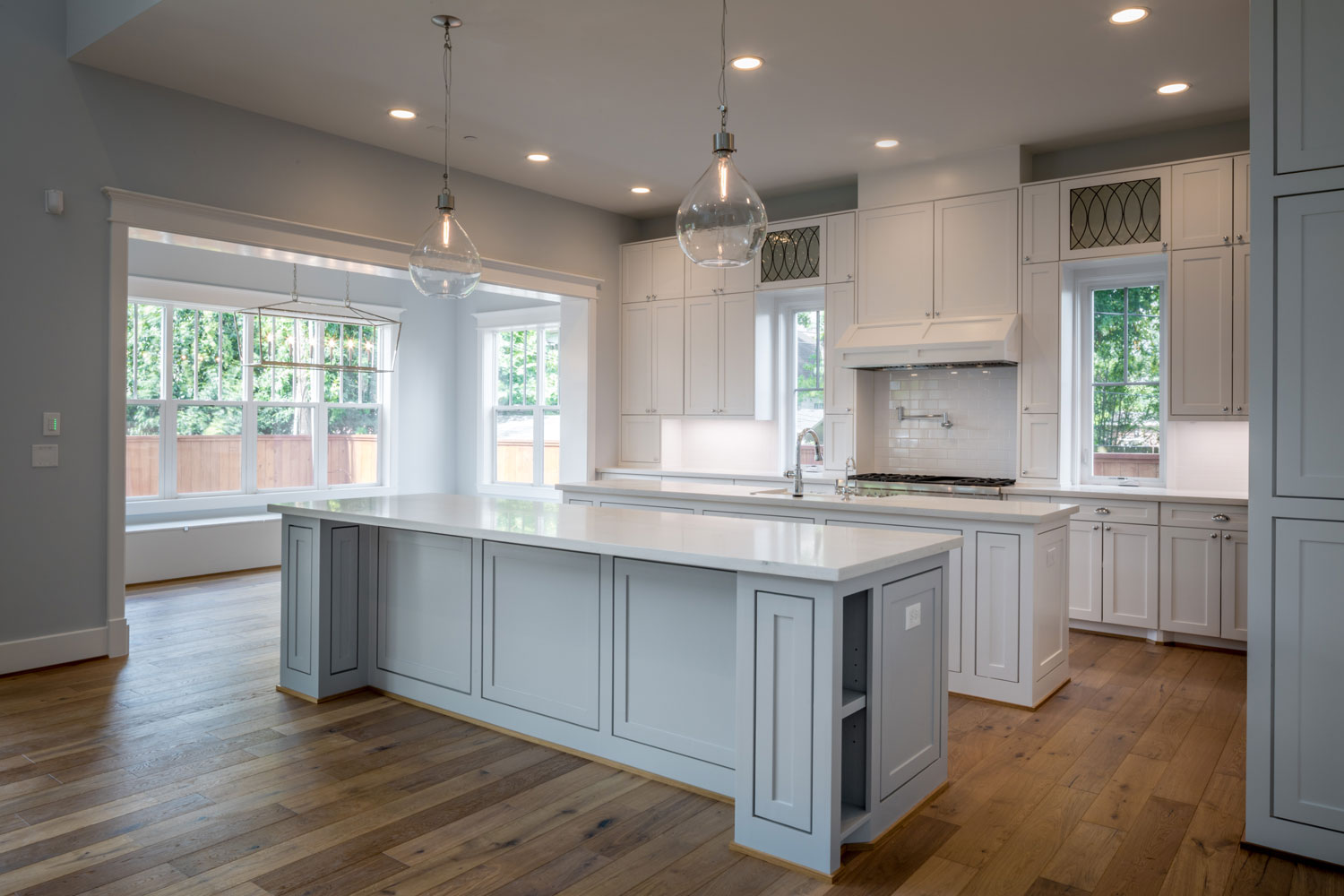 custom-kitchen-new-home-build.jpg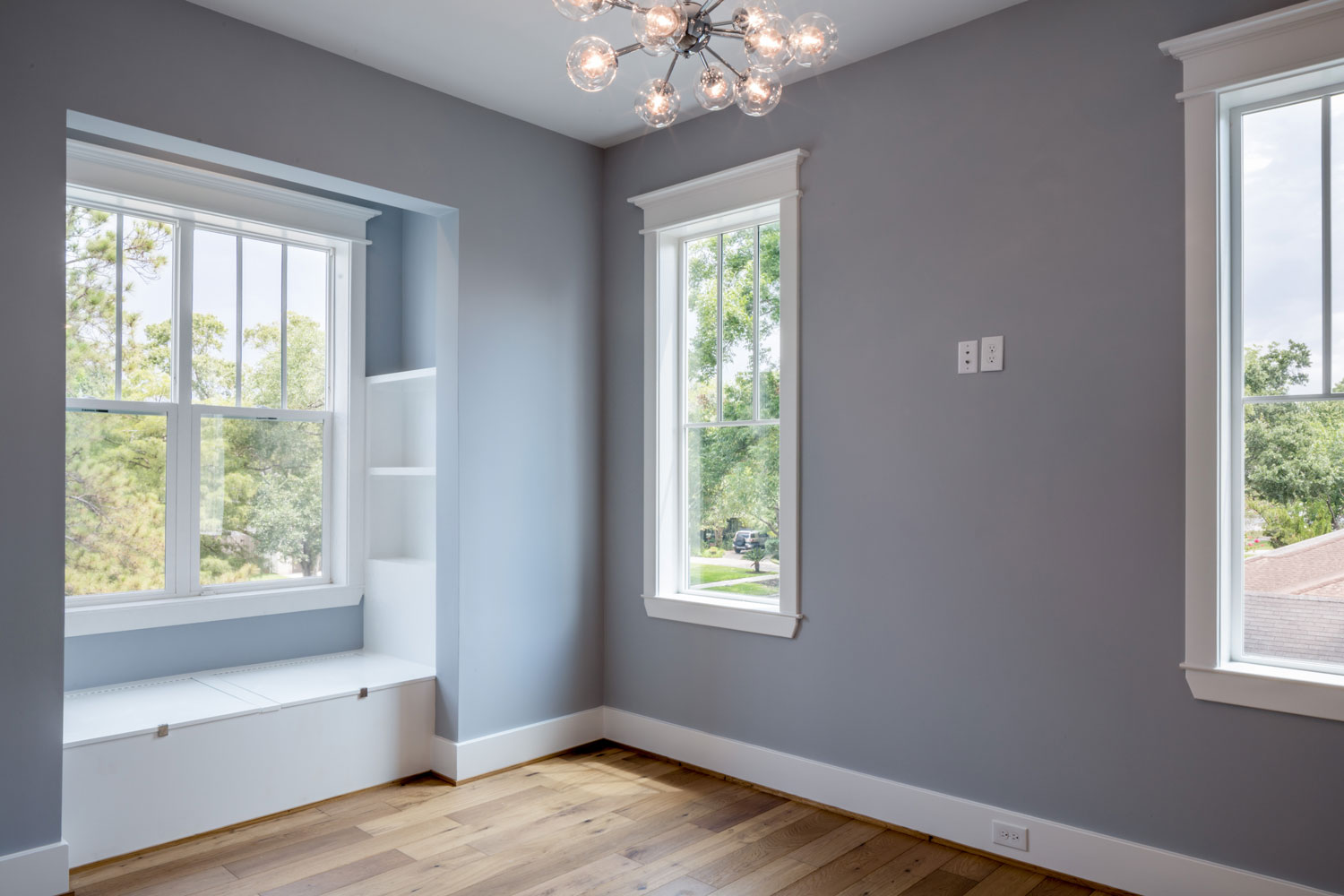 bedroom-with-built-in-storage-and-custom-wood-trim.jpg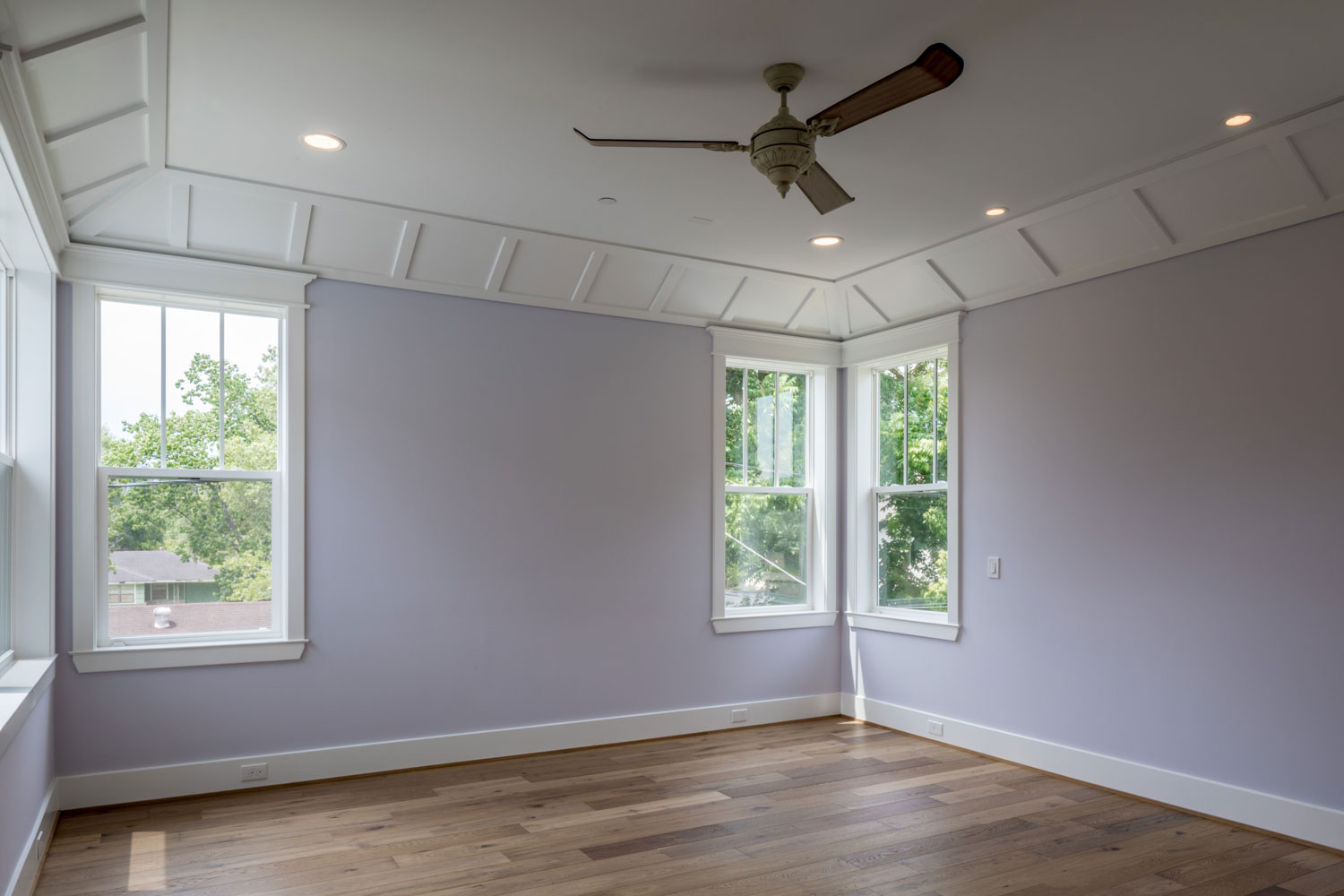 custom-celing-trim-in-guest-bedroom.jpg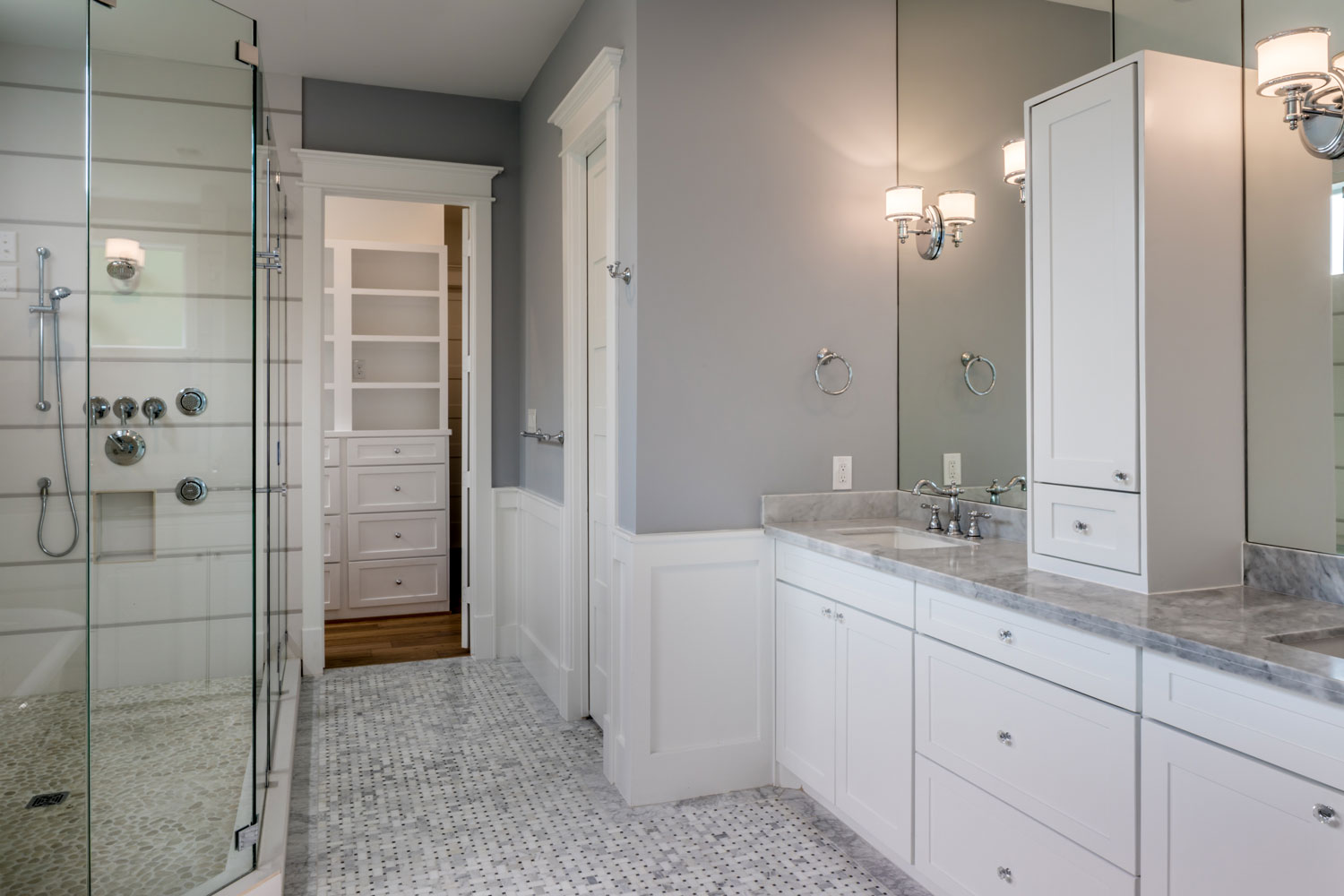 master-bath-design-new-home-construction.jpg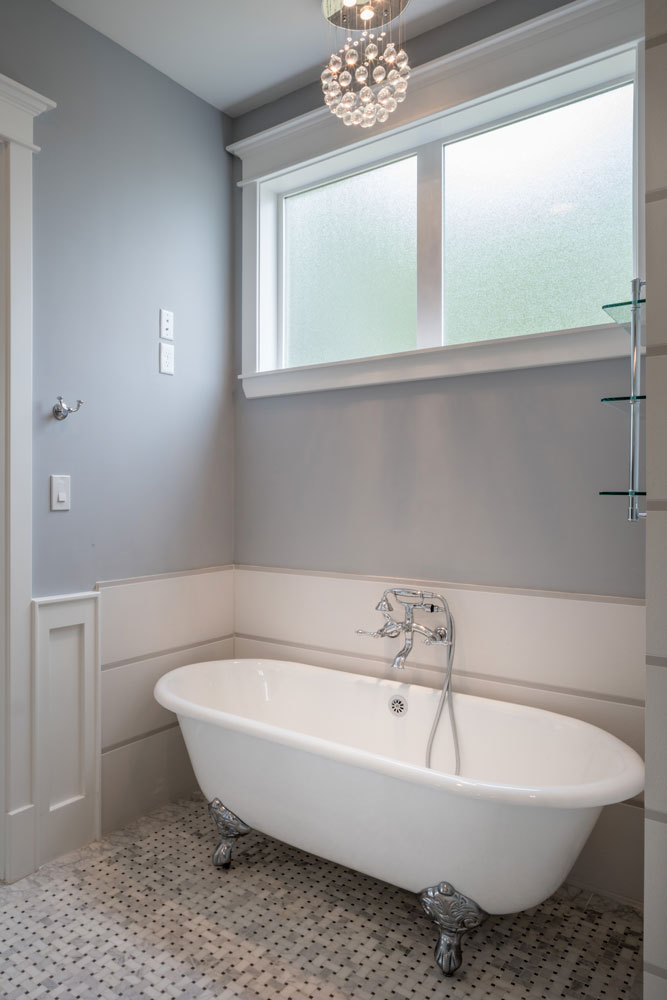 claw-foot-bathtub-in-master-bathroom.jpg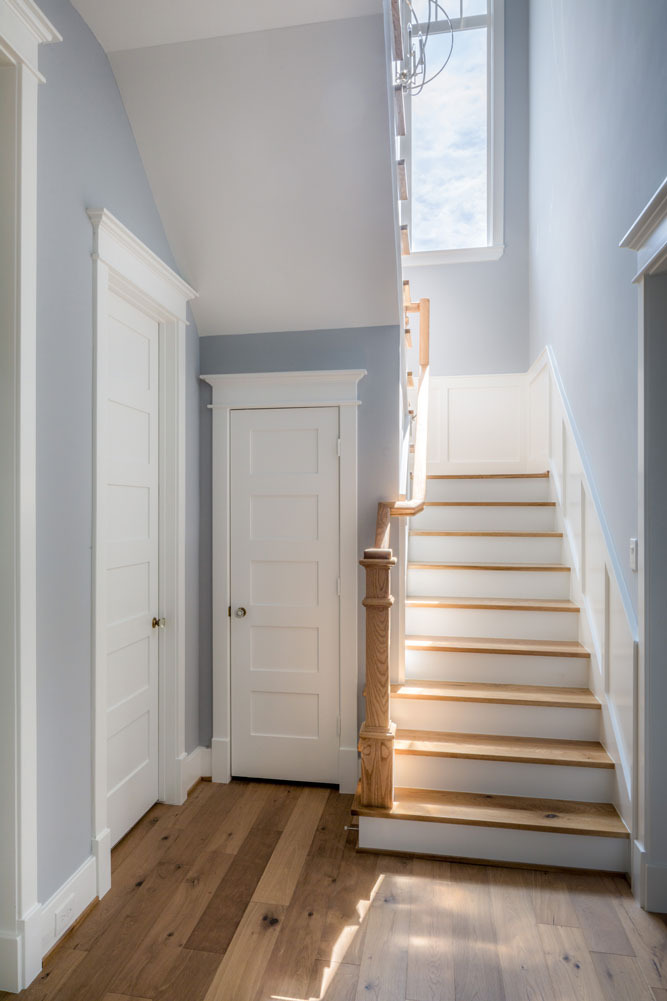 custom-wood-work-stair-case-and-railing.jpg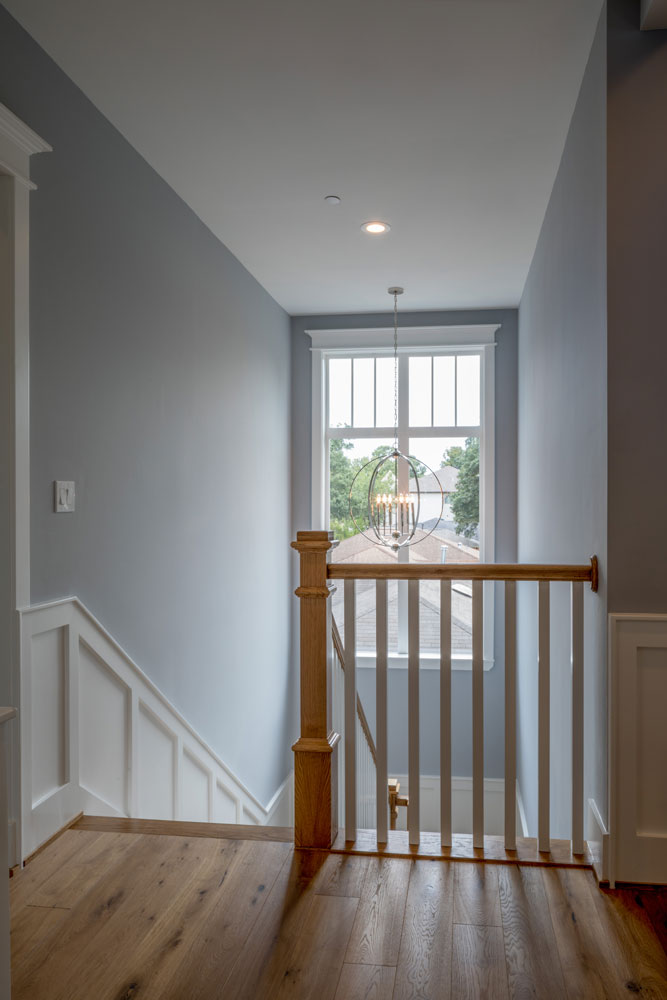 custom-woodwork-in-stairwell-and-railings.jpg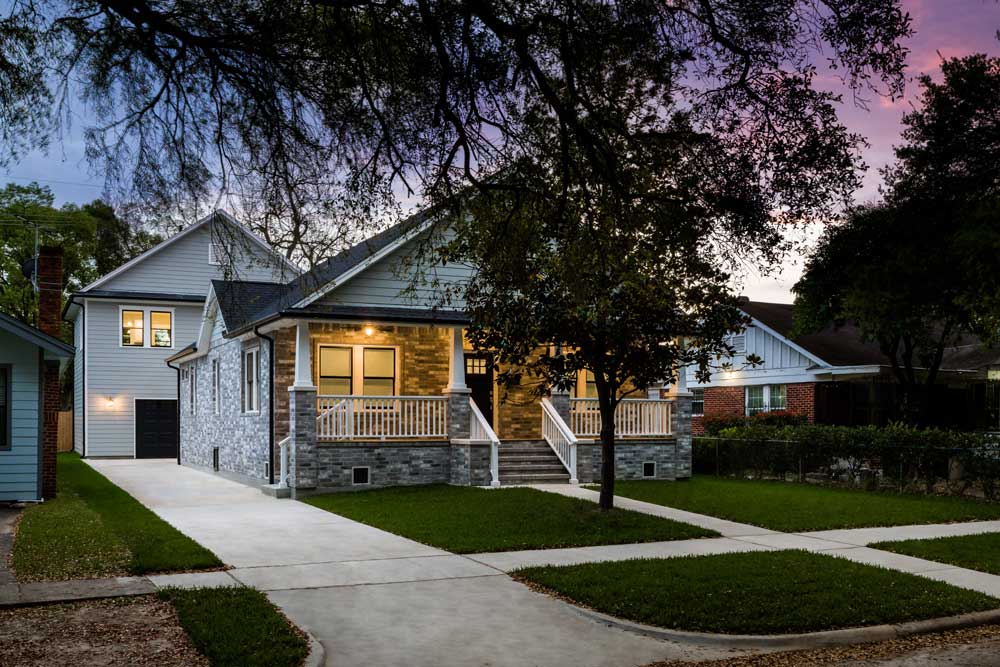 EODO - East of Downtown
This custom-built brick bungalow in East Downtown Houston has a fantastic garage apartment. It has wood windows, hardwood floors throughout, custom cabinets and millwork. The client loved where they lived and replaced the existing home. Now, this home has room for everyone, including guests that can visit and comfortably stay overnight in their own space.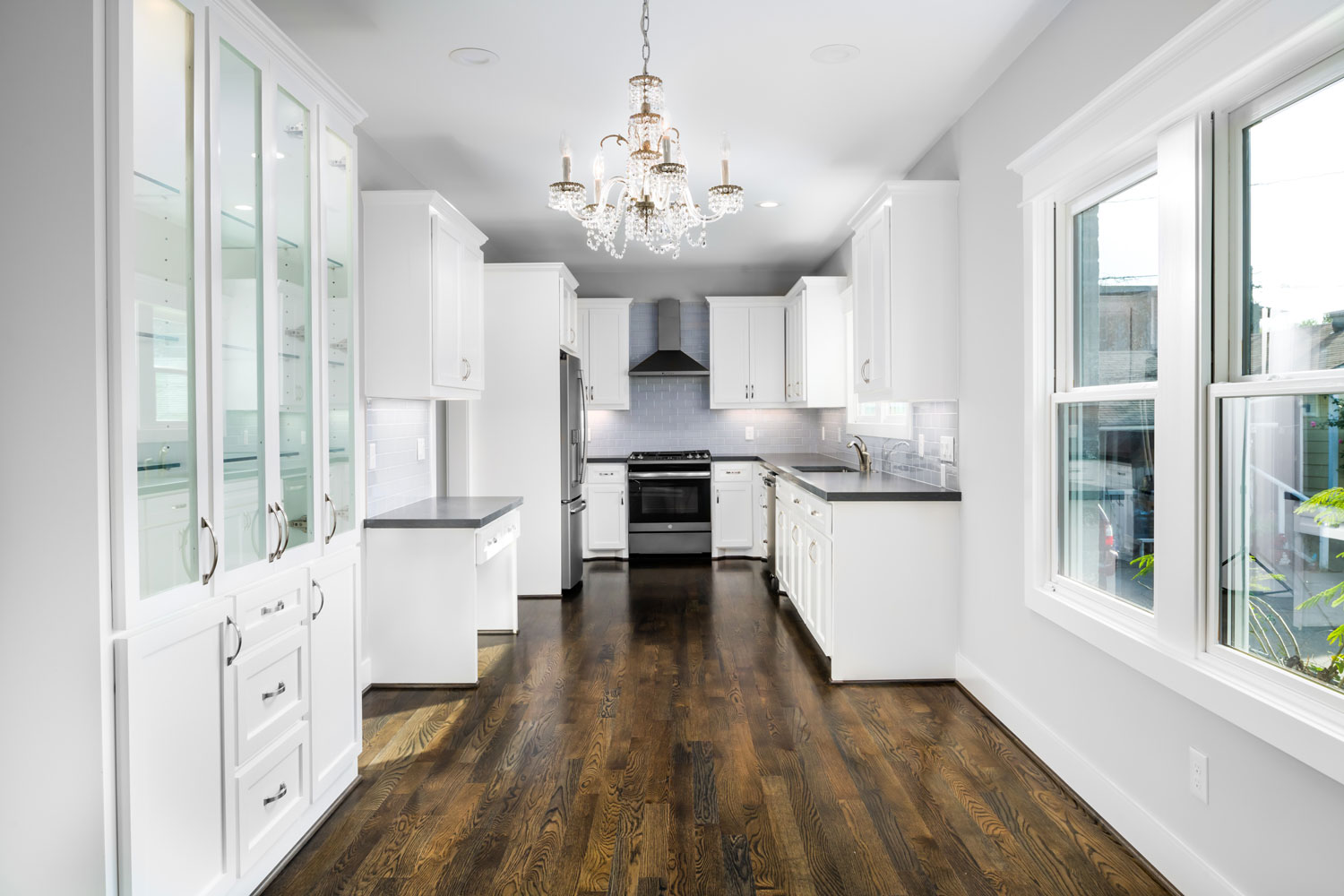 custom-kitchen-design.jpg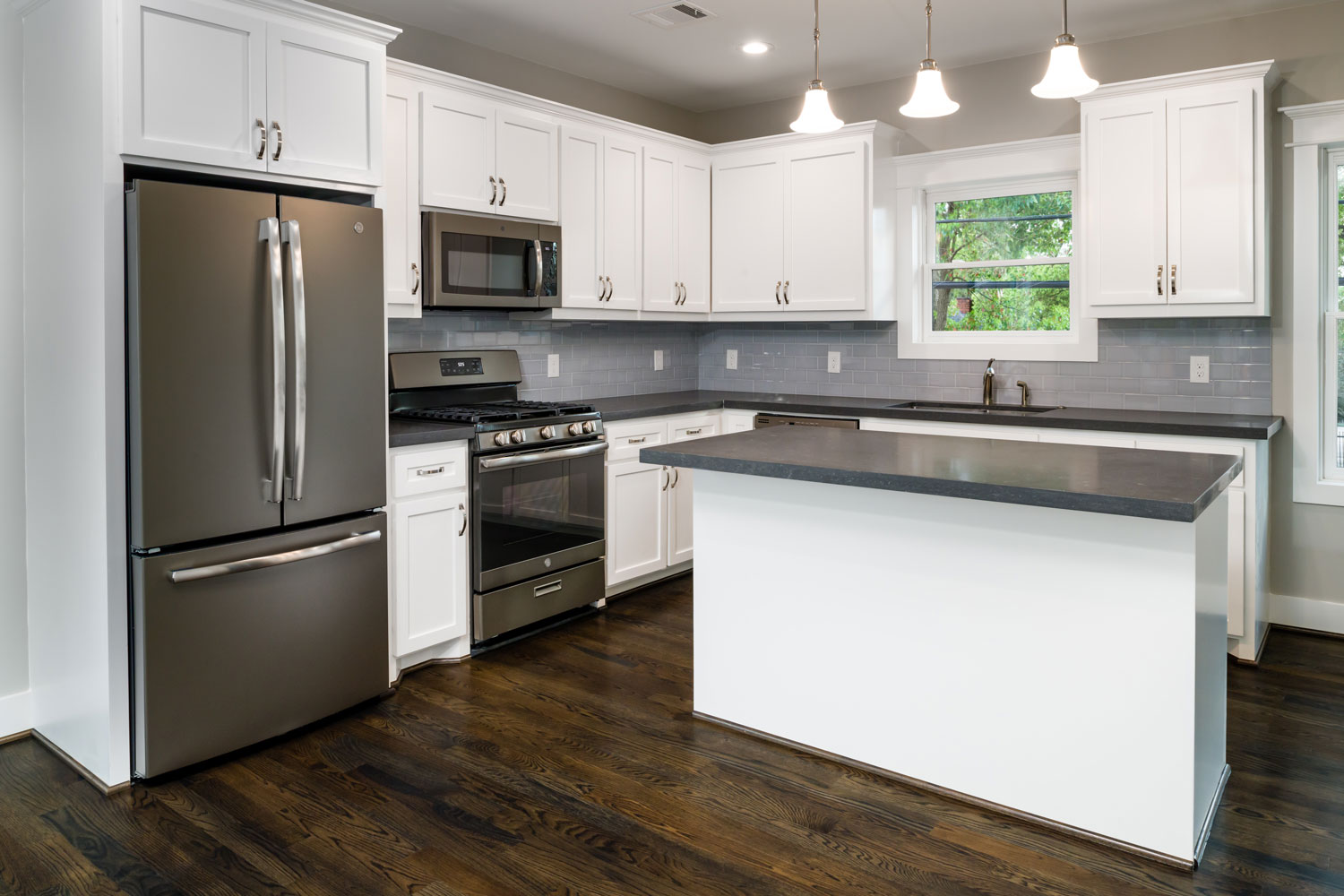 kitchen-custom-trim-and-island.jpg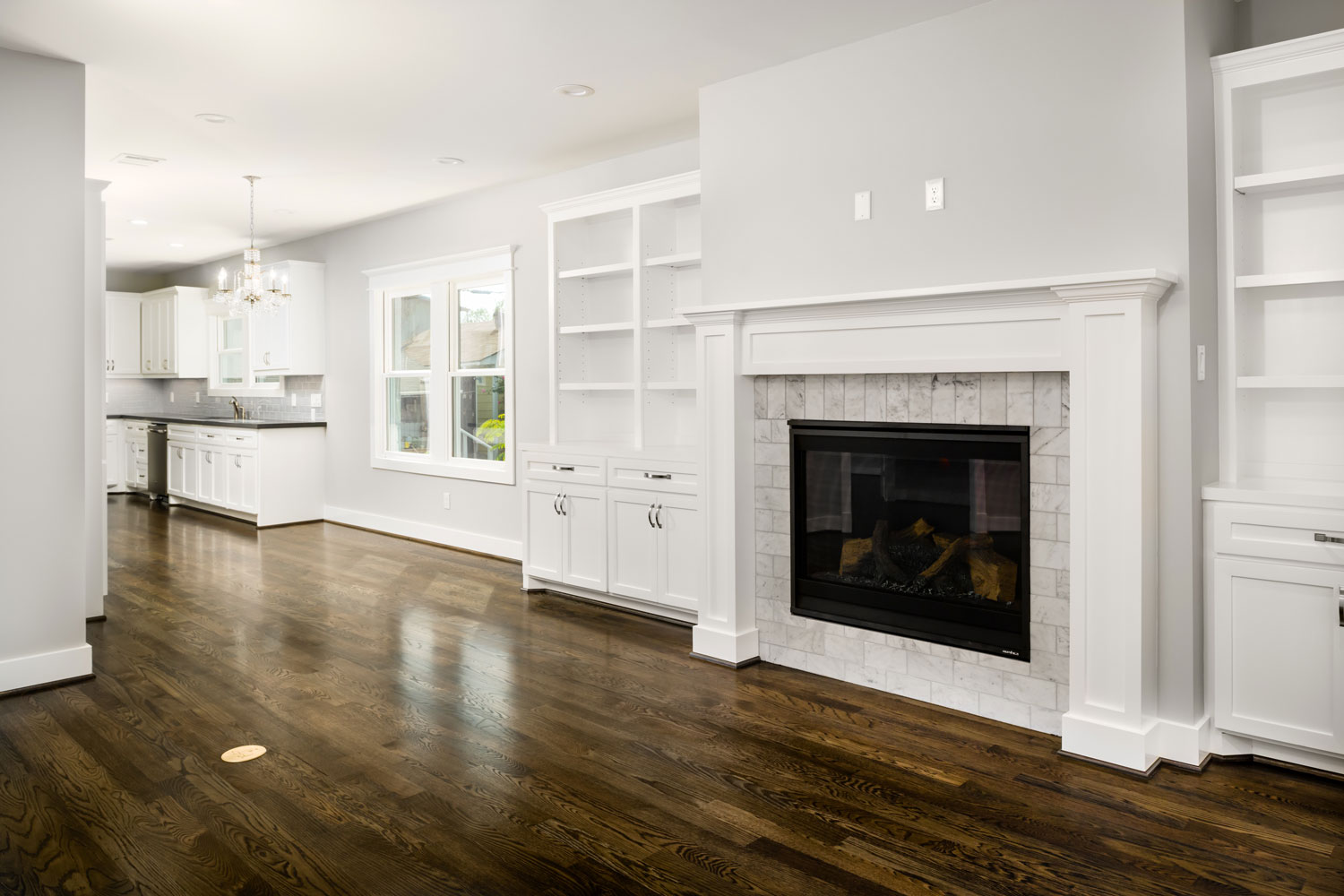 living-room-with-built-in-fireplace-hardwood-floors.jpg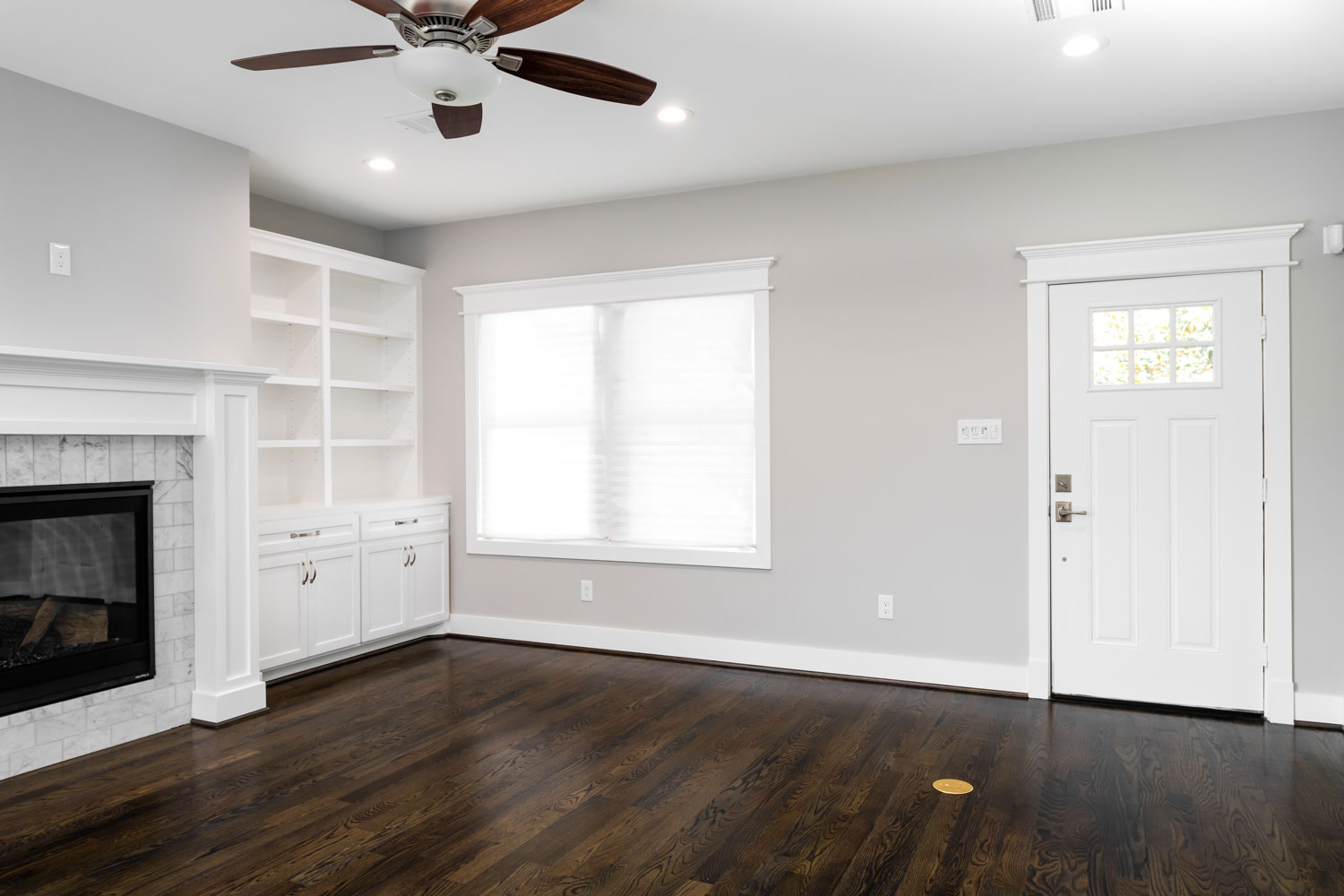 living-room-to-front-door.jpg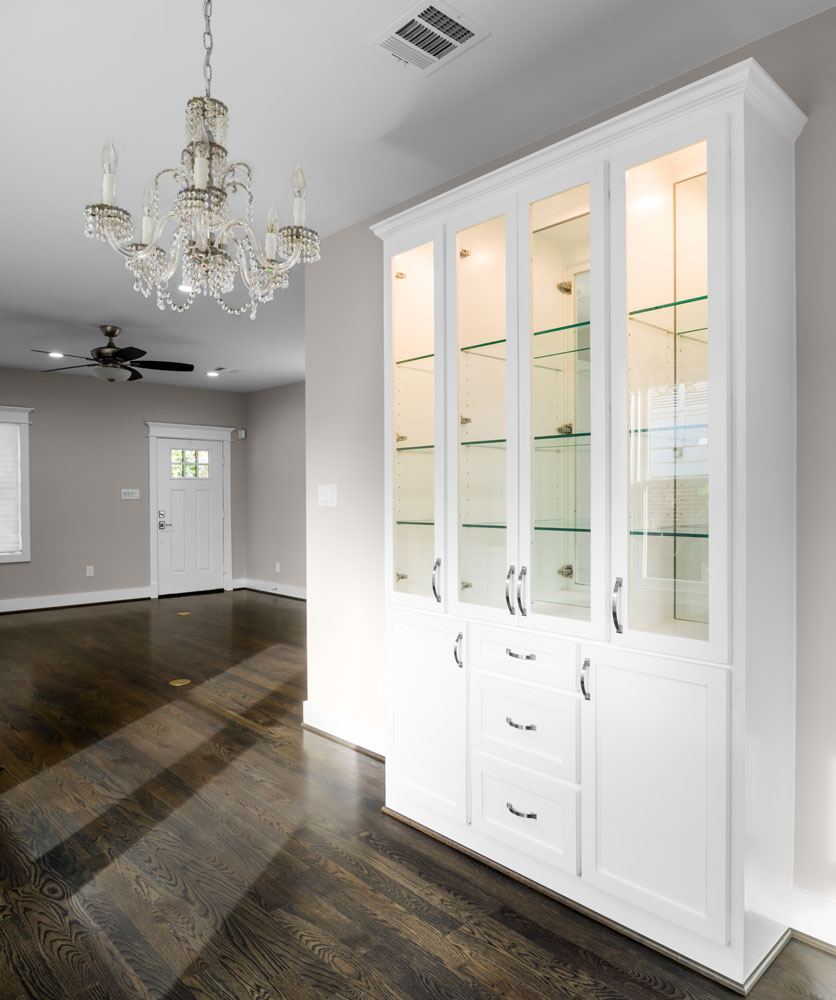 built-in-display-cabinet.jpg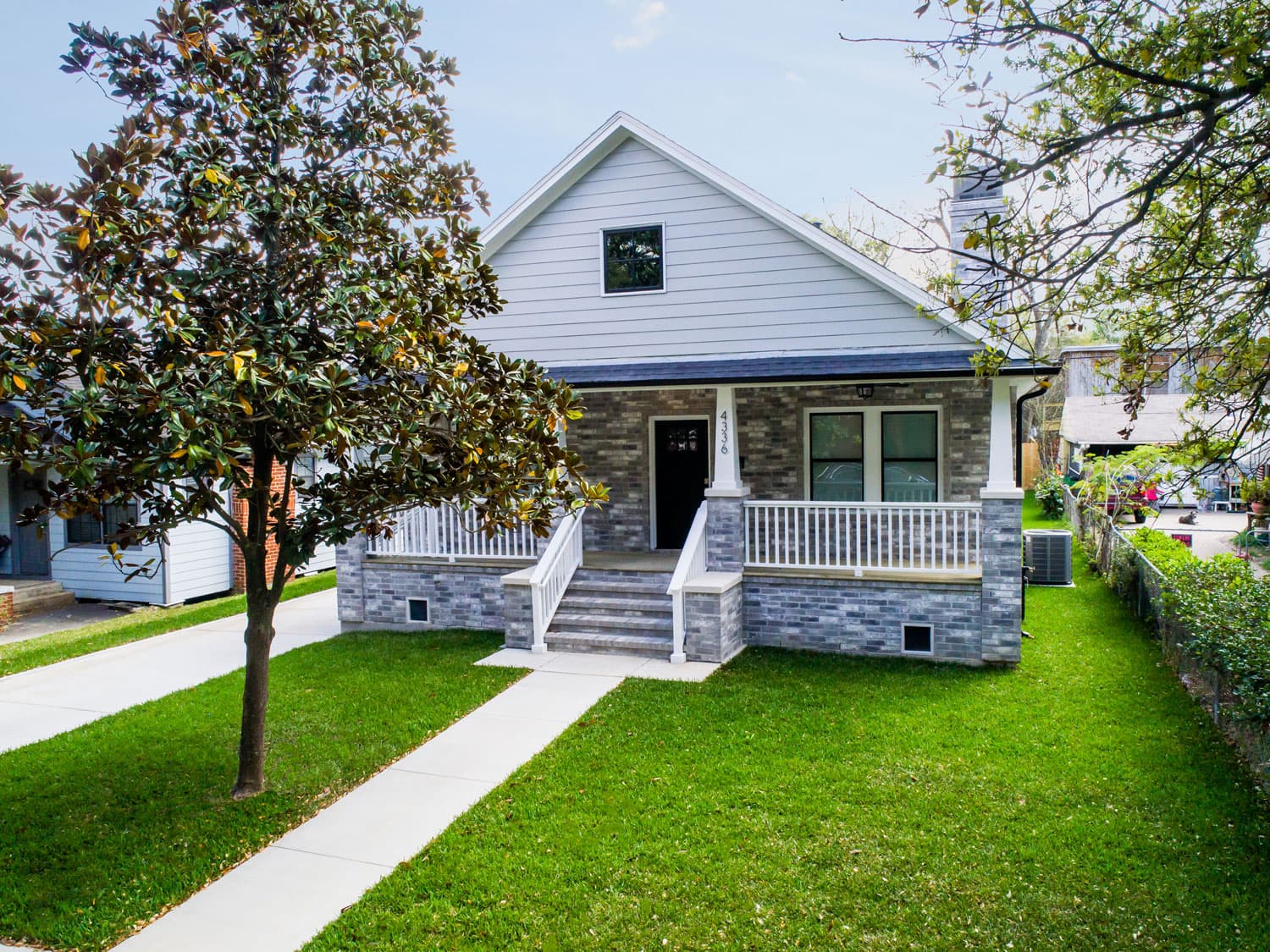 brick-and-wood-column-front-porch.jpg
stone-and-wood-columns-front-porch-and-entry.jpg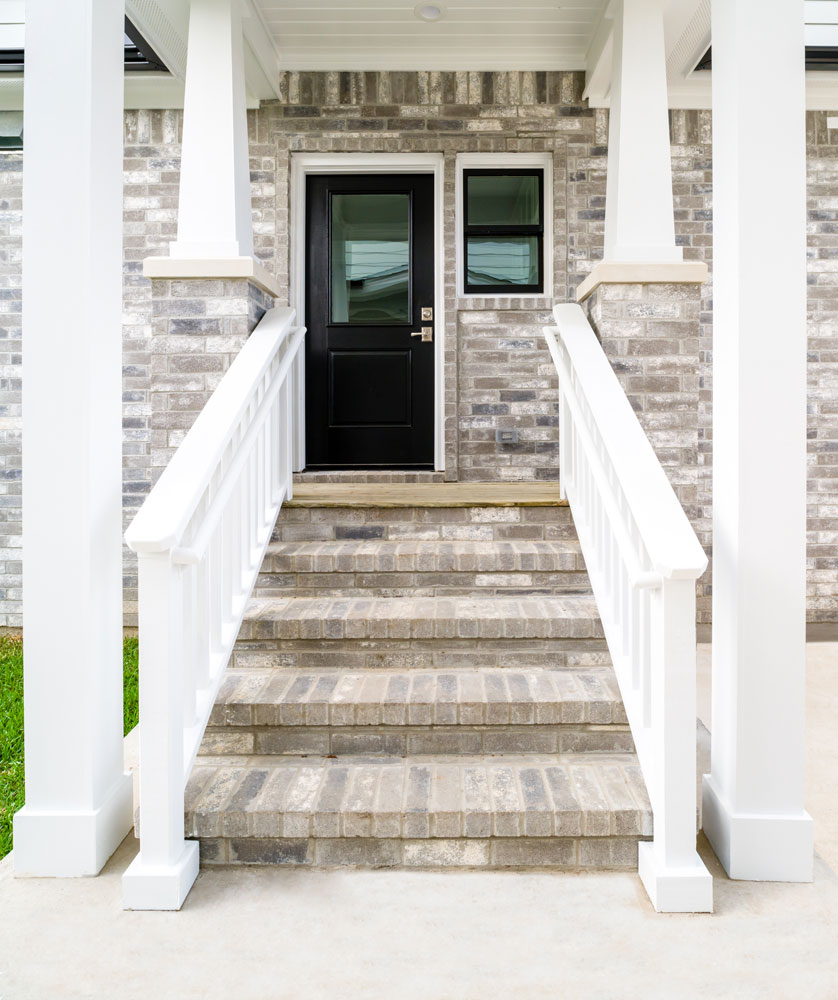 close-up-of-front-stone-steps.jpg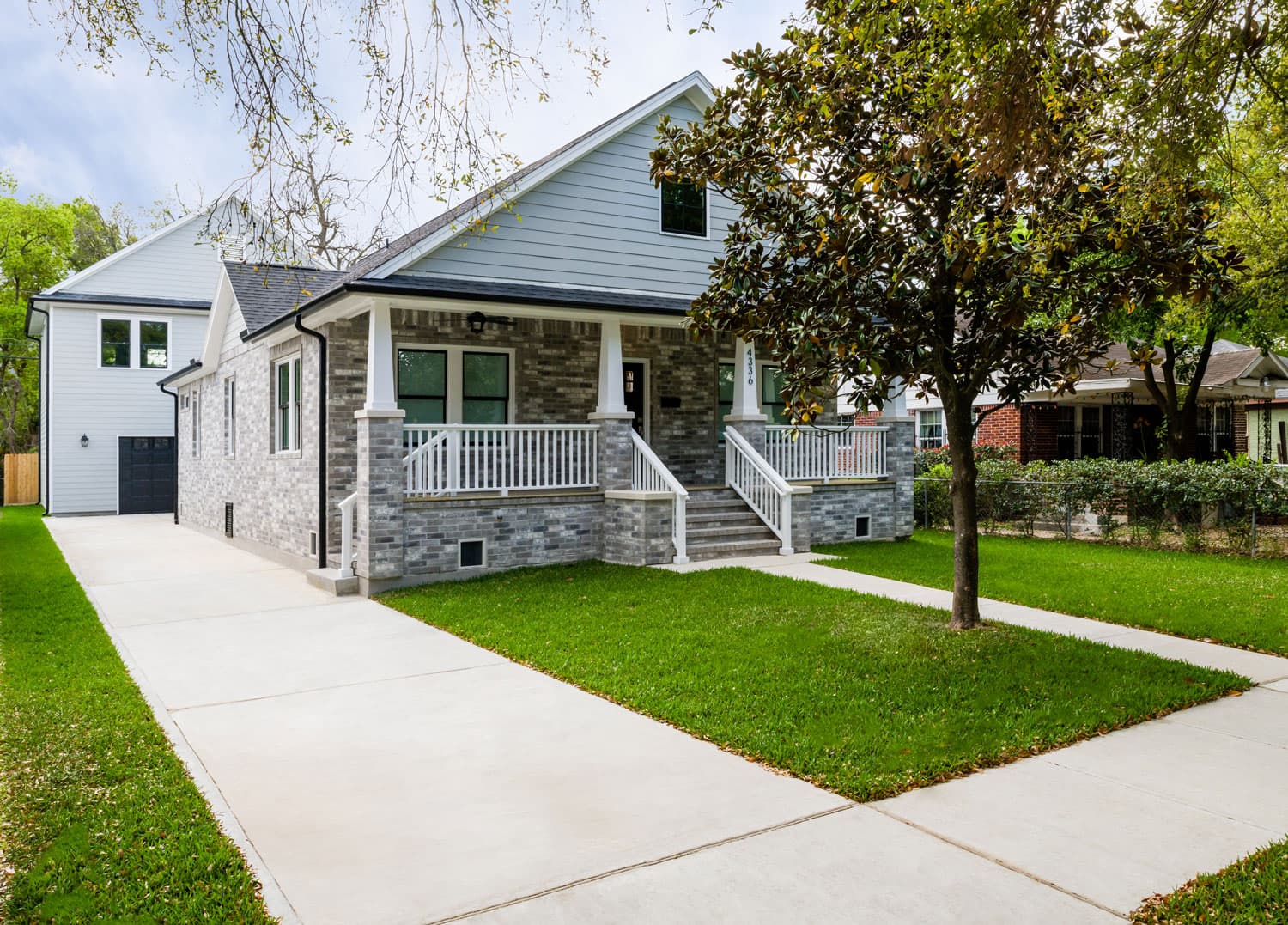 driveway-view-to-garage-apartment.jpg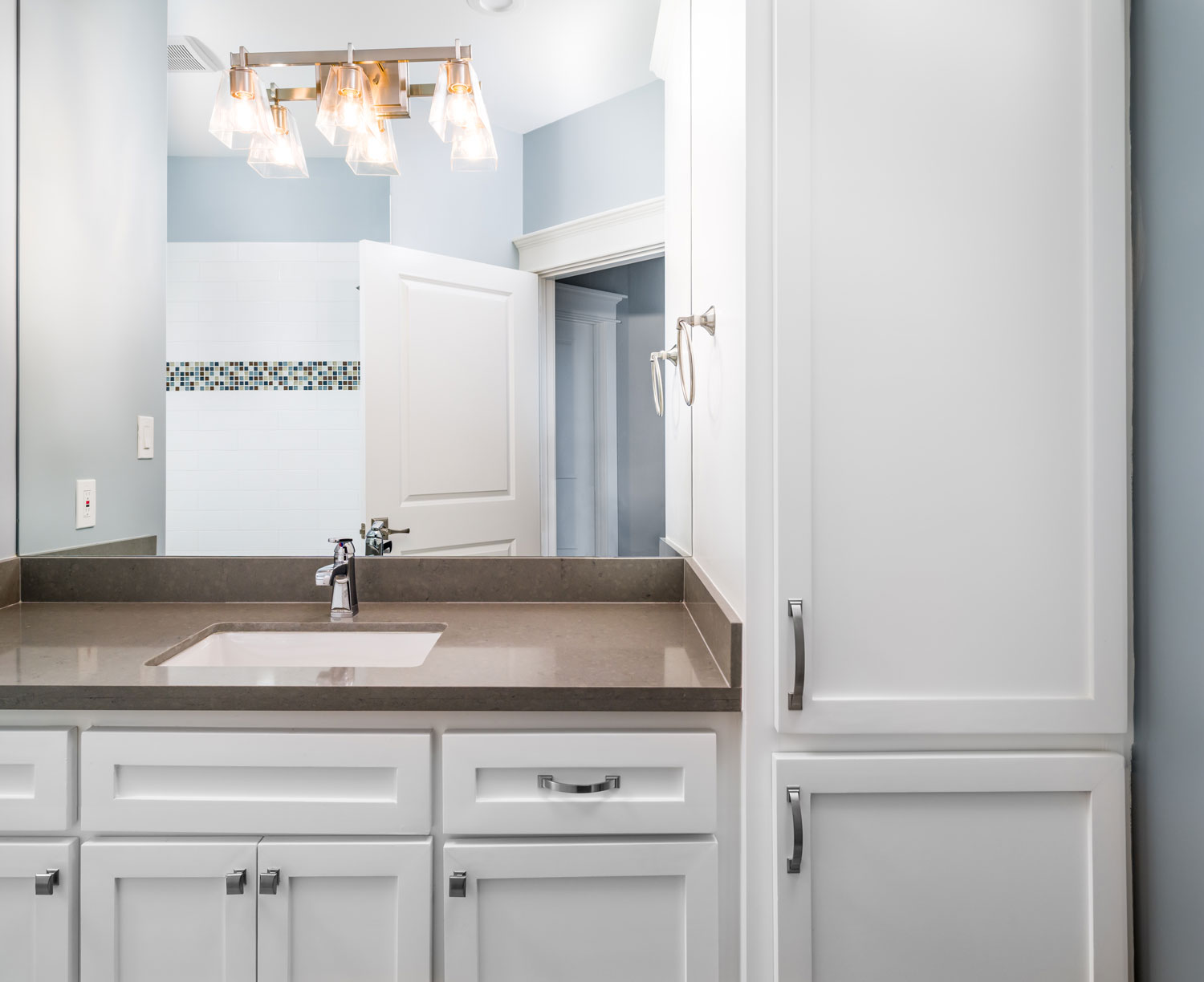 guest-bathroom.jpg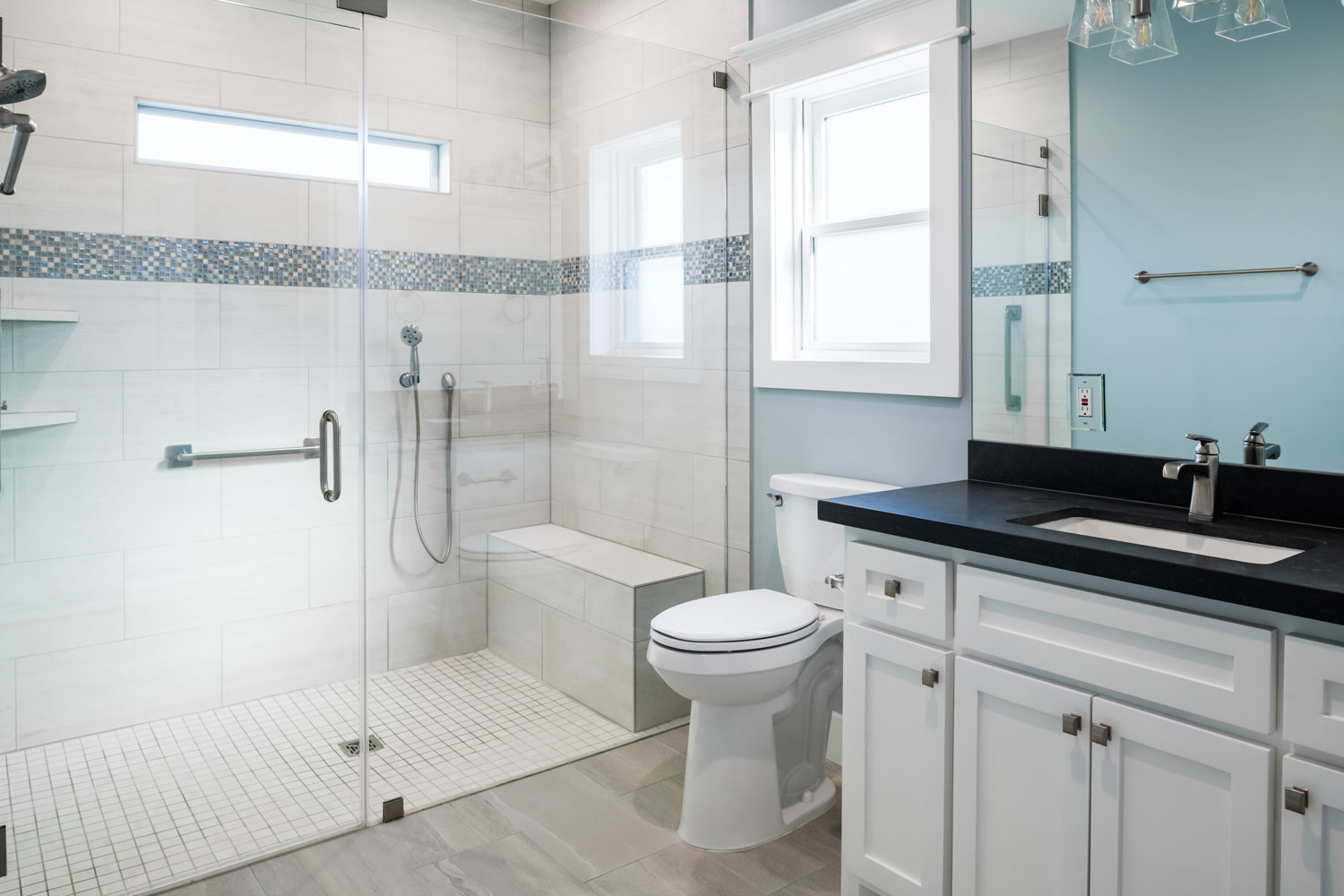 master-bathroom-with-glass-shower-doors.jpg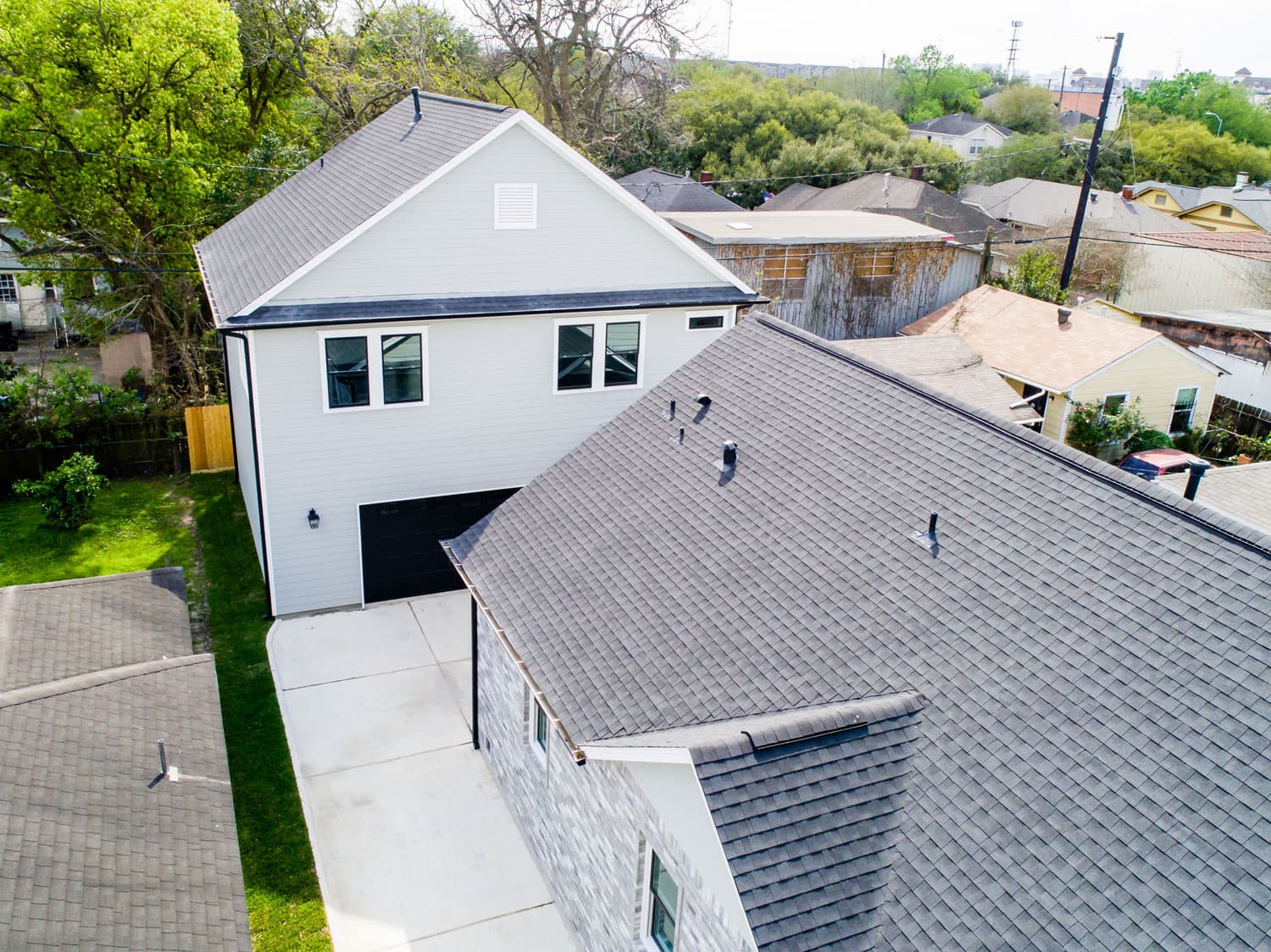 arial-view-of-second-story-garage-apartment.jpg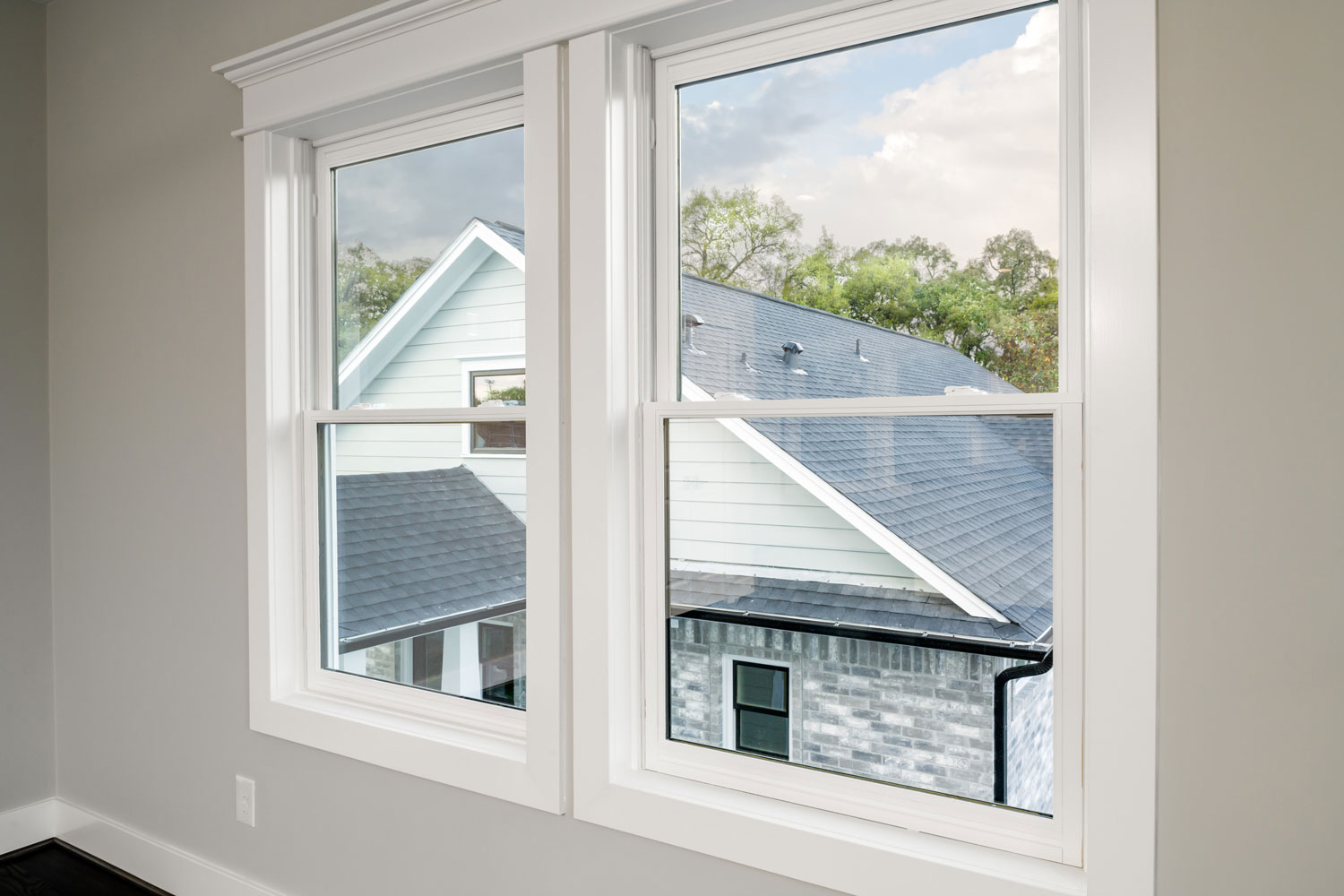 overlooking-second-floor-garage-apartment.jpg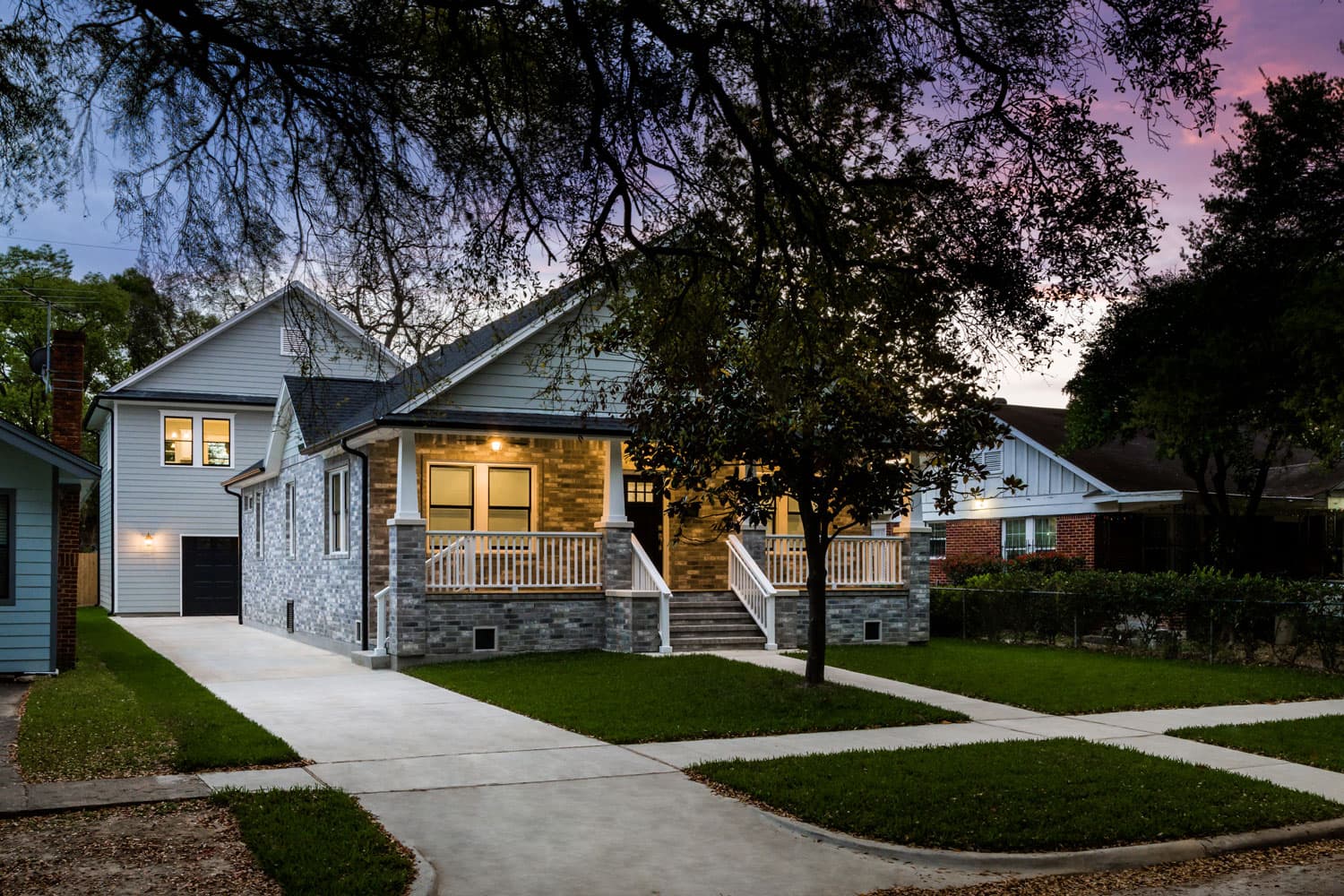 exterior-new-home-with-garage-apartment.jpg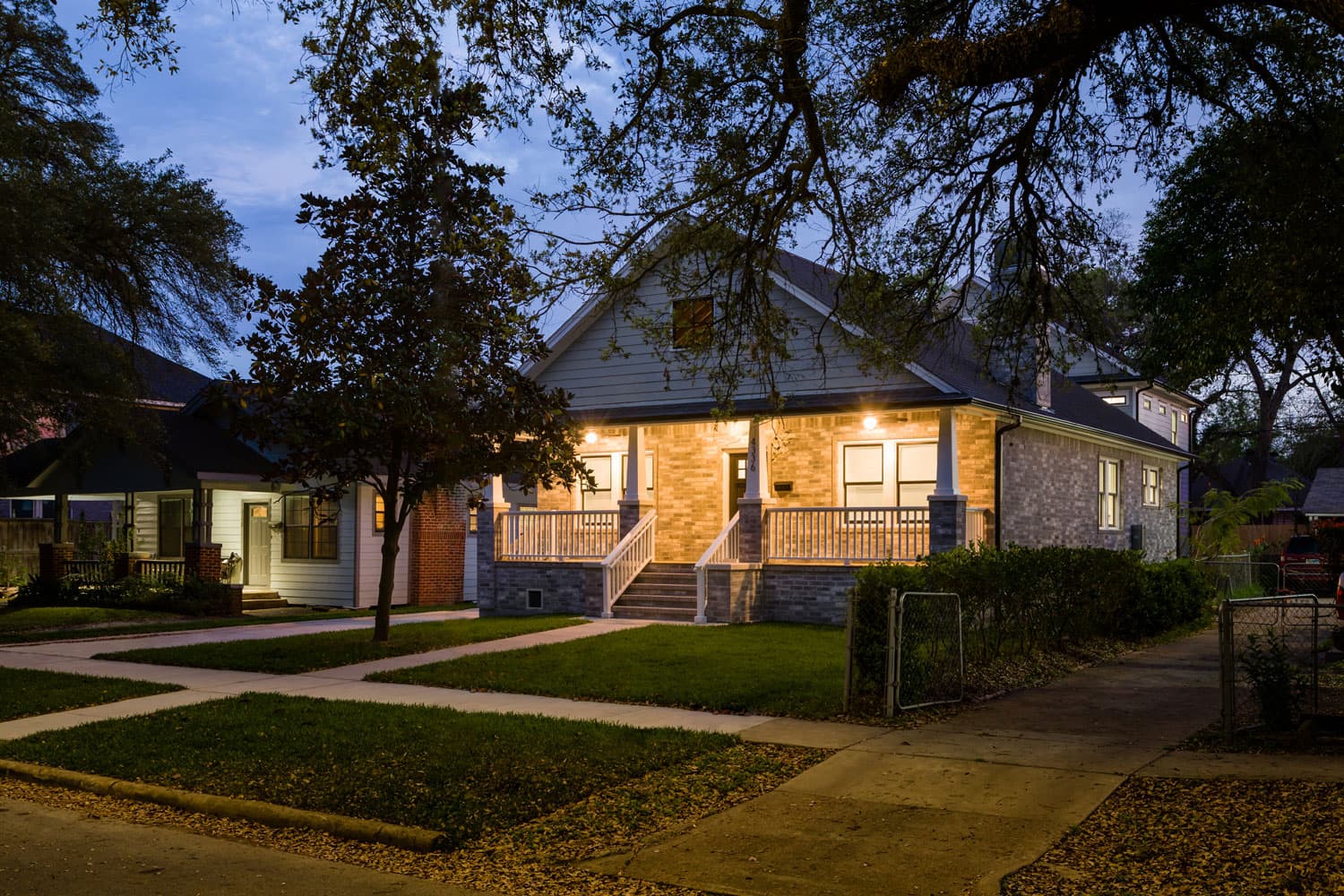 exterior-new-home-brick-front.jpg