There are few things as personal as your home. Making the choice to build a custom home can be one of life's most rewarding adventures. Without the right information, it can also be filled with unforeseen problems and delays. We want you to have the best possible experience in your home building process.
Building a Quality Custom Home - What You Need to Know, by Ed Sabo, is an essential resource.
Over the years Ed has had numerous conversations and has been asked countless questions about the things you need to know before building a custom home. For Ed, it's simple and straightforward because he's been a part of the residential homebuilding business since he was a kid. It's what he knows best. But if you've never built a custom home or are considering building another one, then this book is for you. It provides the answers you need to make informed decisions.
Ed leads you step-by-step through the "must-know" issues of building your dream home. Packed with wisdom and practical knowledge, Ed puts his years of experience to work for you by revealing the home building secrets that could save you headaches, heartaches, and thousands of dollars.
We've made the first five chapters available as a PDF download. The information will help you make more informed choices and have less stress and greater confidence throughout the entire process.
Get your free download: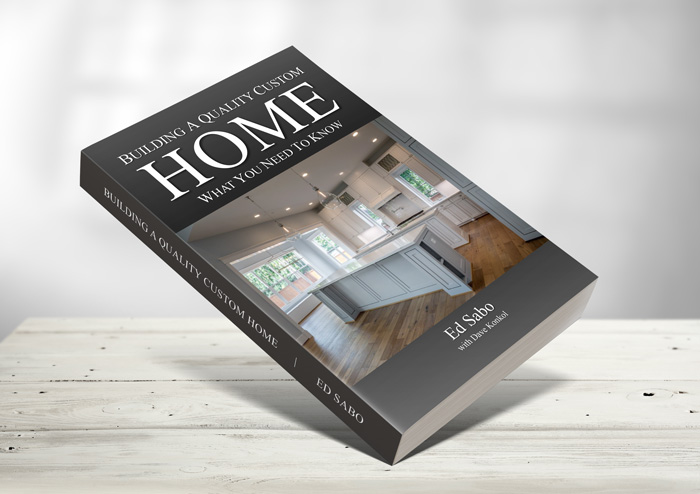 Building a Quality Custom Home - What You Need to Know, by Ed Sabo