Among the more than 600 homes in Knollwood Village, you'll find a mix of 50s–style ranches and new, custom homes sitting on 6,000 – 10,000 square lots. You'll also find a tight-knit community, where residents enjoy neighborhood events, holiday cheer, and several nearby amenities for dining and entertainment.
Why You'll Love Living In Knollwood Village
When you're ready to build your custom home, here's why Knollwood Village may be the right place for you.
A Civic Club
Since the 1950s, Knollwood Village has had a civic club that maintains the beauty and peace of the neighborhood by enforcing deed restrictions, ensuring the safety of its residents, connecting with city officials, and making visitors and new neighbors feel welcome. The civic club is also responsible for helping the community grow and connect. It does this by hosting community events, introducing new neighbors, providing updates from schools in the neighborhood, and sending out quarterly newsletters.
Security
The neighborhood has its own security patrol service, which patrols neighborhood streets, day and night, and responds to incidents and reports from residents. In addition to helping keep the area safe, the patrol also conducts vacation watches and welfare checks and responds to home alarm systems, often arriving first on the scene. They'll also be on hand to help residents who have lost pets, filed noise complaints, or need assistance with open doors and gates or items accumulating in yards.
Support For Families
Mothers who are living in Knollwood Village can become part of the Braeswood Place Mom's Club, a group of more than 200 local moms that offers tons of support for families in the area. They supply family meals to parents with new babies, run a babysitting co-op, and host playgroups, mom's nights out, and family events, like movies in the park, couple's nights, and pool parties.
Holiday Cheer
If you've dreamed of decorating your custom home for the holidays, you'll love living in a neighborhood that hosts annual holiday decorating contests for Christmas and Halloween. Along with decorations adding cheer to the streets of Knollwood Village, there are also holiday events throughout the year to add to the festive feel.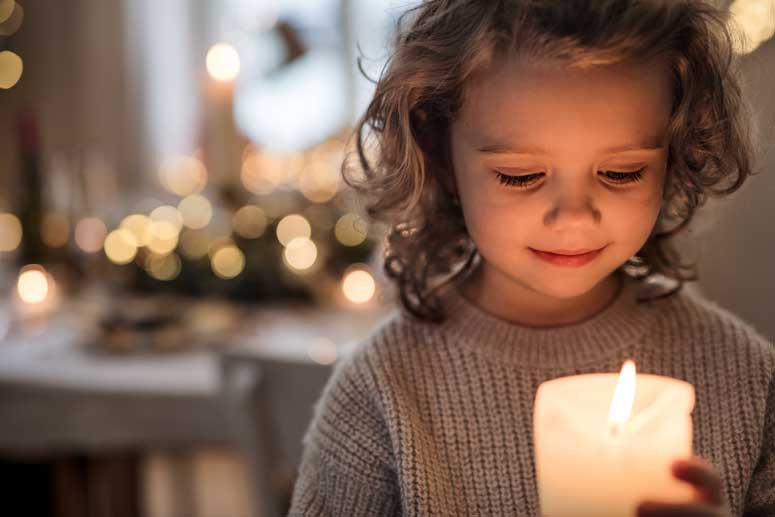 Enjoy the Knollwood Village holiday events throughout the year.

Close to Work and Play
Knollwood Village is close to many of Houston's largest job centers including Downtown Houston, Memorial City Mall, and The Energy Corridor, home to some of the world's largest energy companies. In just minutes, you can get to the Texas Medical Center (TMC), a medical district that has multiple teaching hospitals, medical schools, and the largest children's hospital on earth.
Of course, life isn't all about work. And while there's plenty to do in Knollwood Village, the area is also close to many other Houston neighborhoods that have a lot going on. In East of Downtown, also known as EaDo, a revitalized part of the city that is a hub for live entertainment, local art, and Houston sports. Less than three miles from Knollwood Village is West University Place, home to Rice University's 300-acre campus and more than 10 different parks to enjoy outdoor scenery and activities.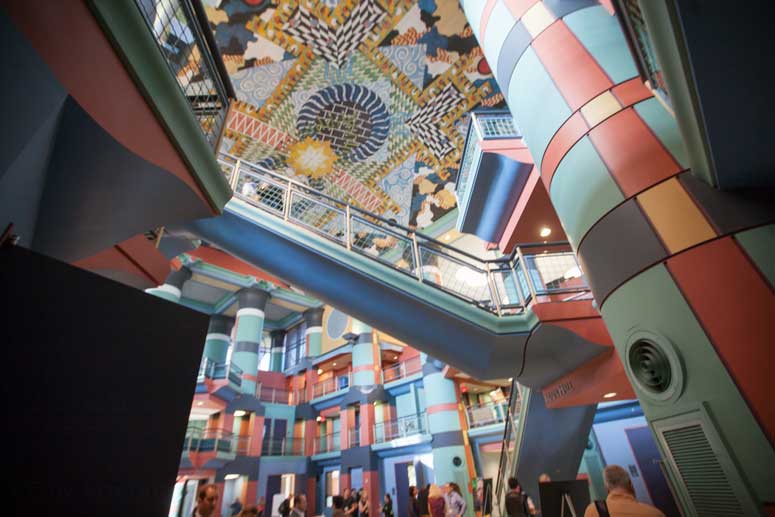 Duncan Hall at Rice University. Duncan Hall is Rice's computational engineering building.

Walking Distance To Events
Along with being a few miles from other great neighborhoods in Houston, Knollwood Village is also within walking distance of NRG Stadium, an NFL stadium, where the Houston Texans play. The indoor/outdoor, retractable roof stadium hosts football games, concerts, and family events like The Houston Livestock Show and Rodeo, the circus, Monster Jam, Sesame Street Live, and a bevy of boat, RV, garden, and auto shows.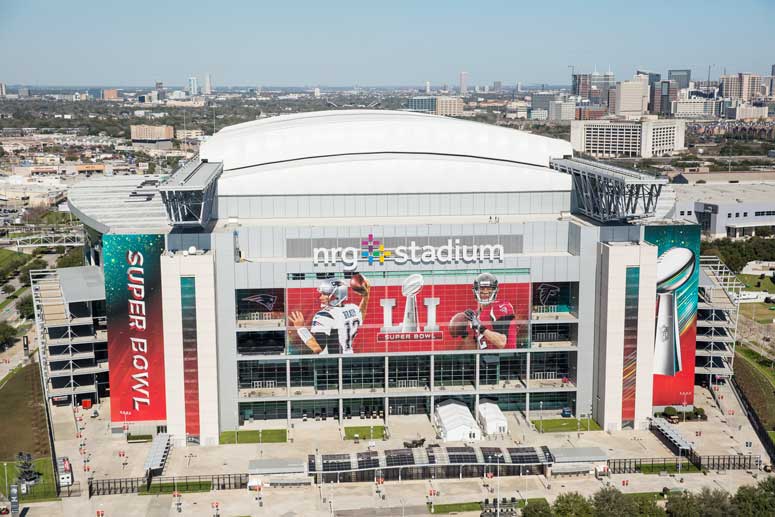 NRG stadium for Super Bowl LI

Build Your Knollwood Village Home With Sabo Custom Builders
Sabo Custom Builders has taken a personal approach in the business of building custom homes in Houston since 2009 and Knollwood Village is one of the places where we build.
Whether constructing custom homes or completing major remodels, we have the building experience to create your dream home and the local knowledge to make recommendations regarding the neighborhood. We can build on your lot there too, or build a garage apartment.
Building a custom home can take anywhere from 6 months to more than 24 months depending on the size and complexity of the project. Construction costs to build a house in Houston are also related to size and complexity. Once we discuss your project with your building team, you'll have a better idea of how long the project will take and how much it might cost. No matter the length of time, here's what you can expect to happen on the timeline:
When you work with Sabo Custom Builders, you'll go through a three-step home-building process.
Step 1 - Meet
The first step begins with meeting owner, Ed Sabo, to talk about your vision, expectations, budget, and timeframe. You'll also learn more about our company, our philosophy, and why we may be the right fit for your project.
Step 2 - Plan
The next step, the planning phase, is when we plan your design and price your project. We'll work with architects, interior designers, engineers, and other third-party vendors to ensure your home is structurally sound, well-designed, and meets your target budget. Using your input along with historical data and recommendations from our building-performance specialist, we'll also make sure the plans produce an energy-efficient home. During this time, you'll continue to work with Ed Sabo and also a project manager.
Step 3 - Build
In the final step, all of the hard work will pay off as your custom home is built. During this step, your project manager will perform daily job site visits and keep you updated on the build until it is finished and you do a final walk-through of your new home.
When it comes to a successful build that's on time and within your budget, communication is key. That is why we use a unique client portal where you can review progress photos, check job logs and schedules, make financial decisions, upload documents, and send messages. You'll be able to view your selections, make upgrades, and easily communicate with the team – from anywhere at any time.
Want to Build Your Home in Knollwood Village?
Knollwood Village is a close-knit community with many offerings for its residents. If you want to put down roots in this Houston neighborhood, we can help you with your build.
To get an even better idea of what it's like to build your home with Sabo Custom Builders, read our client reviews from folks who are now the proud owners of their dream homes.